An Ecosystem of Engagement: Jonathan Becker Writes About Bard College and Civic Action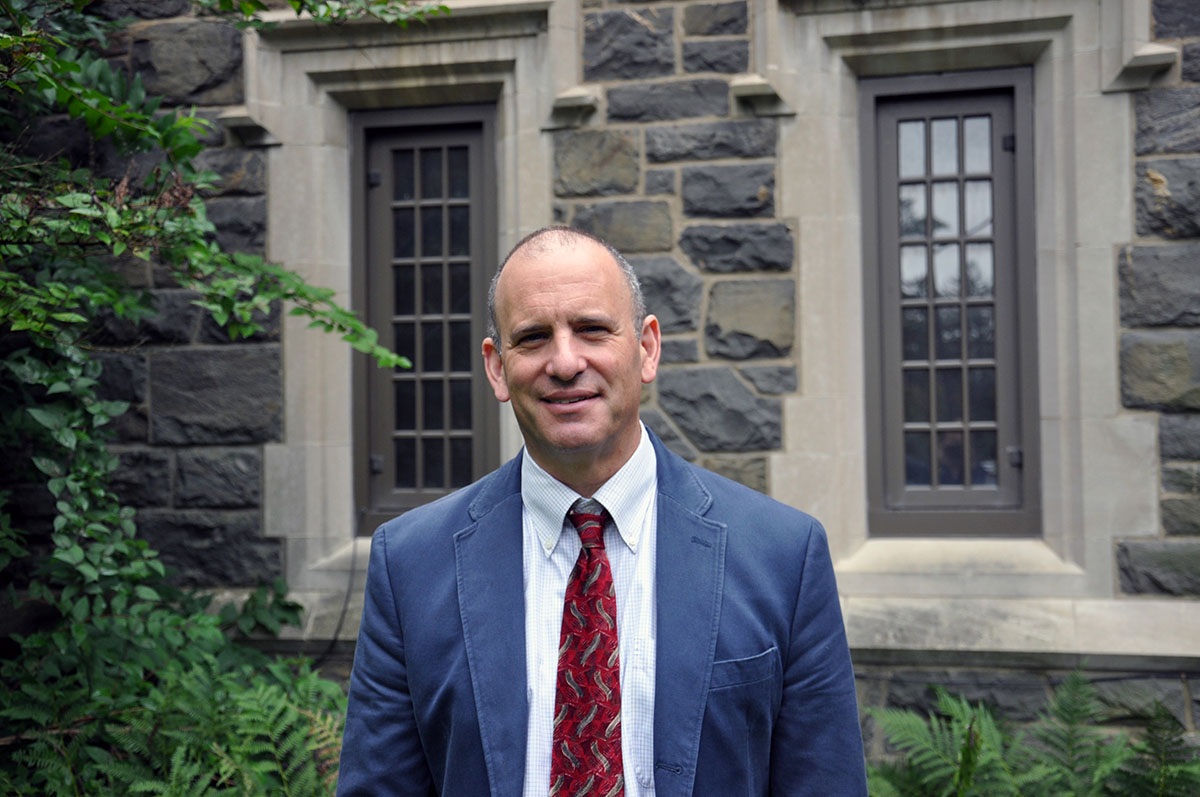 Jonathan Becker, director of Bard's Center for Civic Engagement, examines how civic action is integral to Bard's mission. The College's "ecosystem of engagement" supports organizational leaders, links student-led and institutional initiatives, and unites a network of partners across the globe.
Bard College identifies itself as "a private institution in the public interest." Having spent most of its 160-year history as a small institution, first as a preparatory college for the Episcopal church and then as an institution emphasizing the arts and humanities, it has grown into a vibrant liberal arts and sciences institution enrolling more than 6,000 students annually in degree programs across the United States and the world. What is unique about Bard is that its leadership has not simply paid lip service to the link between education and civic engagement and shunted engagement activities to a few isolated offices (Musil, 2003; Battistoni, Longo, & Jayanandhan, 2013). Instead, it sees civic engagement as central to its mission and has developed programs that have significant impacts locally, nationally, and globally. It has done this despite being underresourced, with a fraction of the endowment of other highly selective liberal arts colleges, let alone major universities.
In this reflective essay, I will primarily seek to answer the following question: What distinguishes Bard's approach to civic engagement? In so doing, I will highlight three intertwined factors: (1) the use of liberal arts and sciences education, particularly in underserved communities, as both a means and an end for civic engagement efforts; (2) Bard's success in creating an "ecosystem of engagement" that has shaped the institution's main campus in Annandale-on-Hudson, New York, and Bard's network of affiliates and partners across the globe; and (3) the virtuous circle that links student engagement and institutional engagement.
Bard's "ecosystem of engagement" is worth examining because it provides lessons for other higher education institutions. It demonstrates that with determination, fortitude, and a willingness to tolerate risk, a rural, primarily undergraduate institution can be civically engaged in meaningful ways locally, nationally, and globally. It also demonstrates the unwavering power of liberal education as both a tool and objective of civic engagement efforts. Finally, it demonstrates the capacity for institutions to tap into the idealism of students to develop initiatives that have a salutary effect on people and public policy.
Read the full article in the Journal of Community Engagement and Higher Education >>
Post Date:
05-02-2019