[email protected] Partners with Artsy to Present "Higher Power—[email protected]: Benefit Auction 2021," Online Bidding Open until December 10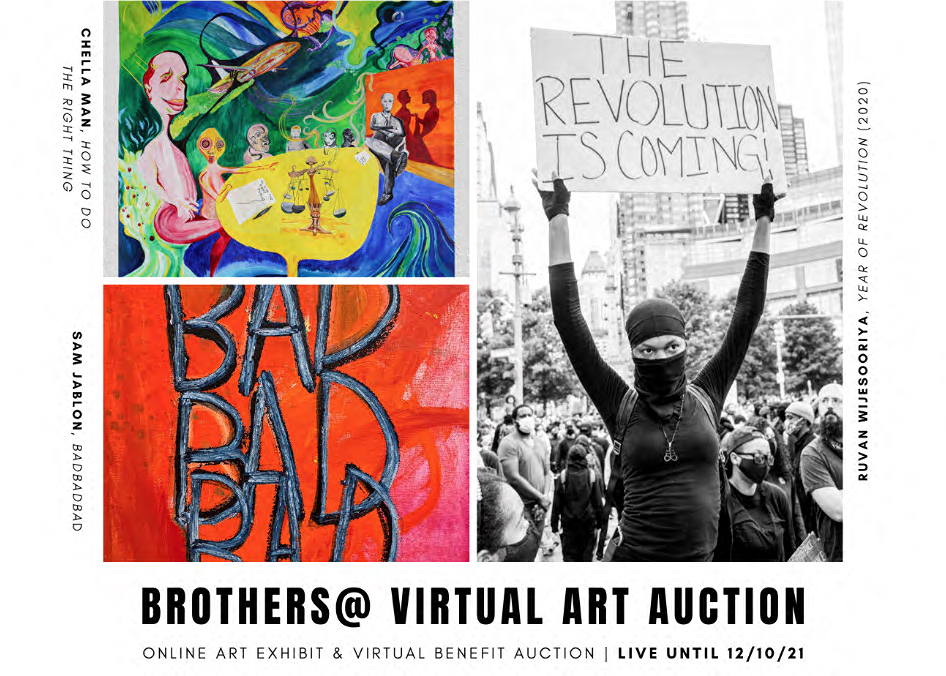 As part of a new partnership, Artsy will launch Greenhouse Auction's first social impact auction, "Higher Power—
[email protected]
: Benefit Auction 2021," which opened on November 29 and will run until December 10 at 4pm ET. This online benefit auction supports
[email protected]
Cofounded by Dariel Vasquez '17 and Harry Johnson '17,
[email protected]
is a dual-beneficiary high-school retention and college persistence organization with the mission of improving the academic and social-emotional outcomes of young men of color in both secondary and post-secondary education. The nonprofit organization is designed to empower men of color to pursue their academic goals and enter the workforce, particularly in industries that have lagged in diversity.
"
[email protected]
is excited to partner with Artsy on Higher Power, featuring some of this generation's most prominent artists of color. Together, we are providing a platform to showcase artists who are not traditionally recognized by the mainstream for their influence in the art world.
[email protected]
is thrilled to be part of this cutting-edge endeavor," said Vasquez.
Curated by rising star K.O. Nnamdie—recently featured in
New York Observer
's "Arts Power/50" issue—the auction features works by 15 artists who have lent their support to
[email protected]
's mission through their participation. By leveraging the collective platforms, this auction marks a unique opportunity for collectors and artists alike to support the next generation of men of color to enter, shape, and lead the future of the art world.
"Higher Power speaks to the many points of entry into my diasporic experience; a collective connection to ancestry. This selection of works features potent moments of resilience, uprise, and ultimately triumph," says K.O. Nnamdie.
Bidding will be open exclusively on Artsy
here
and will close on Friday, December 10 at 4:00pm ET. To bid, visit the auction at:
https://www.artsy.net/auction/higher-power-brothers-at-benefit-auction-2021
.
Each work ships from New York City. Shipping costs are the responsibility of the buyer. Applicable sales tax will apply to works shipped to and within the US.
For more information or media inquiries, contact Artsy at
[email protected]
/ 646-381-3901.
Post Date:
12-06-2021