Students Make the Planned Parenthood Gala Shine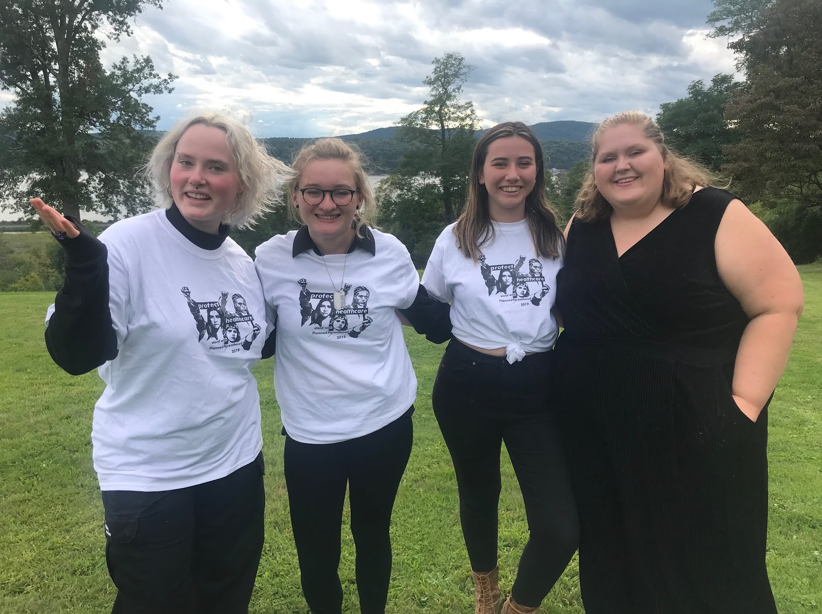 By Najwa Jamal '21
Planned Parenthood Mid-Hudson Valley held its annual gala in Rhinebeck on Saturday, September 7. Bard College students, supported by the Center for Civic Engagement, volunteered their time to help them reach their fundraising goals.
Students served appetizers, networked with donors and other attendees, and learned about Planned Parenthood. Their efforts were part of a larger movement among Bard students and others to make the Hudson Valley a more equitable area in regards to reproductive and sexual rights. Student participation was also indicative of the mission of the CCE to foster vital relationships between Bard and community organizations.
Benni Perkins '22, one of the volunteers, said about the event, "... It is a call to action in a very particular way. It calls… people with disposable incomes that want to put that money towards something that will change lives and save lives."
Clare Herzog '22, Nisa Danitz '22 and Maya Aga '22 also participated in the gala event.
Perkins was particularly taken with the diversity of attendees, lauding Planned Parenthood's success in bringing together "people from all over the Hudson Valley to donate towards the battle for reproductive rights."
This year's fundraiser yielded an impressive $215,000. The money will go towards supporting Planned Parenthood Mid-Hudson Valley, as well as its nationwide counterpart.
Post Date:
10-16-2019