Dispatches from ELAS: OSUN Visual Storytelling Workshop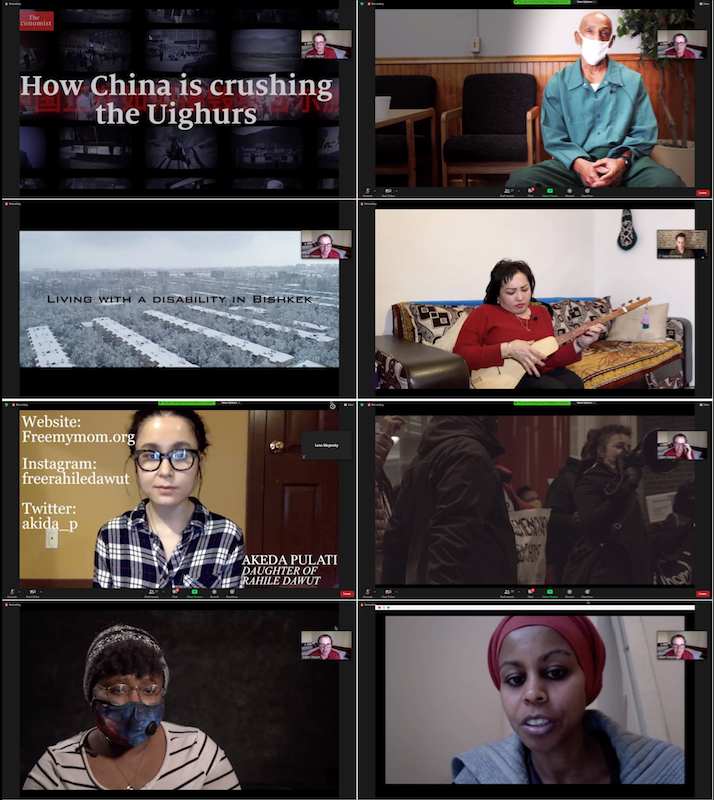 During Fall 2020, the Engaged Liberal Arts and Sciences courses also collaborated with network and common courses across the Open Society University Network of which Bard College is a co-founder. One of these moments of collaboration was the OSUN Visual Storytelling workshop led by Adam Stepan and Sean Steinberg.
This workshop connected Bard Annandale students to a network of colleges such as Bard College Berlin and American University of Central Asia in Bishkek to create videos that advocate for human rights, disability awareness, marginalized communities, diversity, equity, and inclusion. Students learned how to use lighting, sound design, cameras, tripods, and editing tools to construct a narrative important to their own work both within and beyond the classroom.
This workshop was co-facilitated by Tom Keenan (Bard Annandale), Kerry Bystrom (Bard College Berlin), Jana Lozanoska (Al-Quds Bard College), and Saniya Toktogazieva (American University of Central Asia).
One of the projects highlighted in this workshop is the series
Where is Rahile Dawut?
created by students in the Human Rights Advocacy course taught by Tom Kennan at Bard College. This course created numerous campaigns to advocate for the release of Uyghur scholar, Rahile Dawut. Earlier this month, Dawut was named the first OSUN Honorary Professor in the Humanities.
Post Date:
12-23-2020