Virtual Student Leadership Conference: Developing Skills to Shape the Future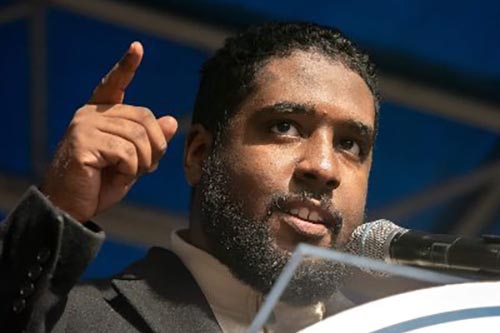 By Alejandra Ortiz (Bard College '22)
OSUN held its inaugural Virtual Student Leadership Conference on October 9-10, giving attendees an opportunity to learn about and develop leadership skills, as well as connect with a global network of like-minded colleagues. Over 140 Students spanning the network, from 21 institutions in 68 countries, attended the online event, participating in workshops devoted to helping them learn more about themselves as leaders and as human beings. (See a map representing the global spread of attendees
here
.)
Speakers at four workshops focused on different aspects of leadership, including self-care, resilience, goal-setting, teamwork, networking, and time management. On the first day,
Jonathan Becker
(Vice Chancellor of OSUN) asked students about the meaning of leadership and
William J. Barber
III
(Director of Strategic Partnerships, The Climate Reality Project), asked students to reflect on what is their personal philosophy as a leader and the importance of being a student of history. Barber also focused on leadership as it relates to education, action, struggle, and success within the climate justice and racial justice movements. The last speaker of the day was
Jovanny Suriel
(Dean for Civic Engagement, Bard College), who discussed goal setting and time management.
Speakers during the second day of the conference focused on students' well-being and the importance of intercultural communication among leaders.
Kahan Sablo
(Dean of Inclusive Excellence, Bard),
Annia Reyes
(Director of Health & Wellness, Bard),
Erin Cannan
(Vice President of the Center for Civic Engagement at Bard),
Sonita Alizada
(rapper, activist, and Bard student),
Zarlasht Sarmast
(Global Fellows Program Coordinator, American University of Central Asia [AUCA]),
Nurzhamal Karamoldoeva
(Executive Director, CCE AUCA), and
Zhamal Dzhumashova
(Program Coordinator, CCE AUCA) discussed self-care, teamwork, resilience, and intercultural communication. These sessions successfully taught participants how to deal with the pressures of being a leader.
Many of the students in attendance expressed a strong dedication to improving their leadership skills so they might help solve problems affecting their home countries. Many spoke passionately about their current projects and what they needed to learn so they could reach those goals.
Organizing and participating in the conference gave me an opportunity to reflect on my own leadership skills and to check in with myself. I learned new ways to manage my time, my work, and teamwork and I appreciated that the guest speakers we gathered drew people deeper into the issues being discussed.
Seeing students actively attend conference events and participate in the exercises was a powerful reminder that there are many people who want to see positive global change. These students and future leaders hail from countries all over the world that have complex human rights problems that need to be resolved. To successfully address these issues, leaders are needed–individuals who can motivate those who seek positive change to organize, build movements, and become leaders themselves.
Overall, students who attended the conference reported learning new skills such as how to use SMART goals to manage their time and how to work effectively with teams. Many were excited to meet other students from the OSUN Network and looked forward to new opportunities to connect. Serving on the editorial team of the OSUN
Global Commons
publication is one of many opportunities currently available.
Post Date:
10-25-2021