Do you want to start a civic engagement project, but you're not sure how to begin? Have a great idea, but not a lot of organizing experience? Scroll down for resources to help you design and implement a successful project, or use these quick links to access content.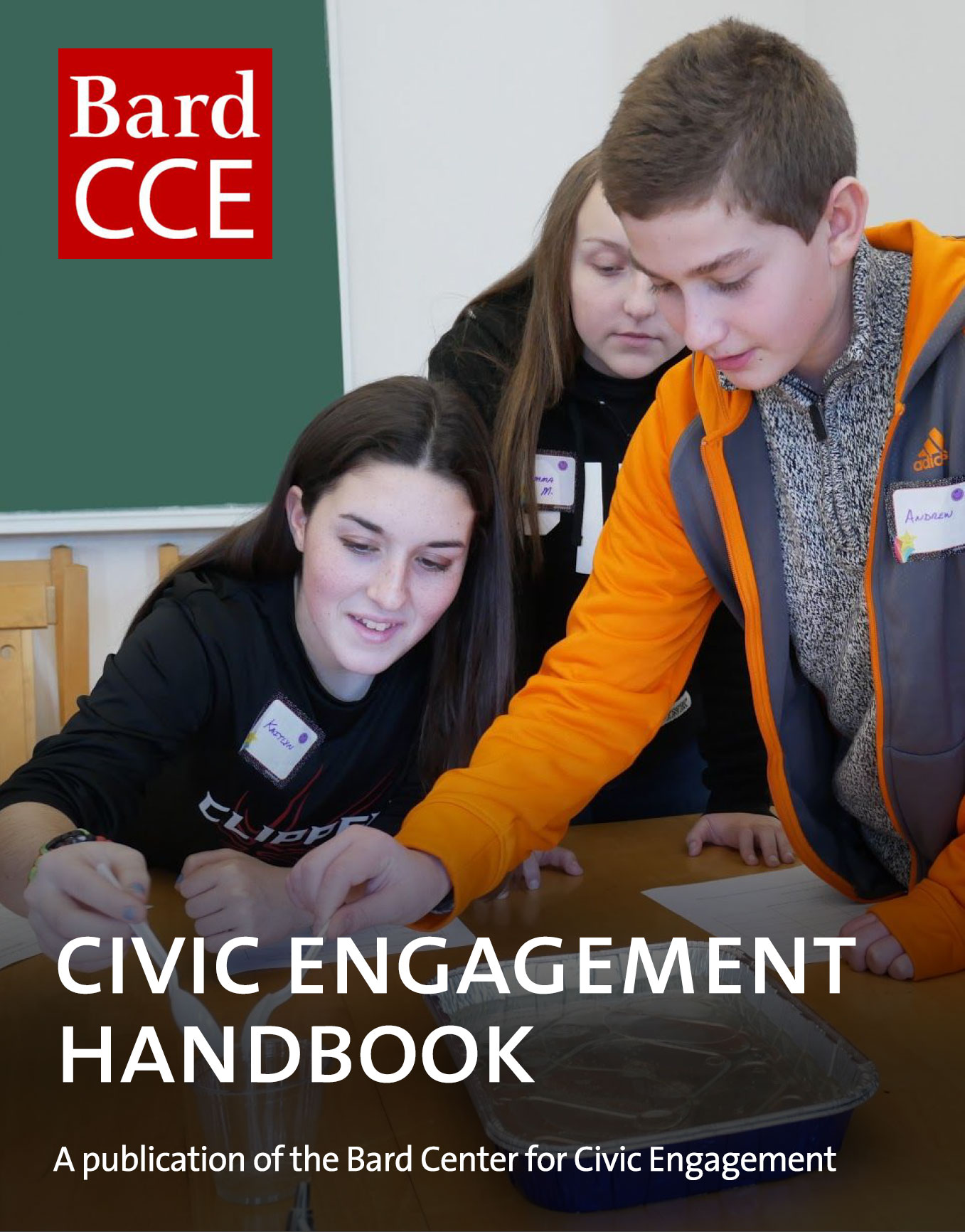 Civic Engagement Handbook
A Step-by-Step Resource for Your Student-Led Project
Step 1. Have an Idea
All projects begin with an idea. The idea may be narrow or broad, a unique opportunity or a solution to a long-term problem. As you brainstorm new project ideas it is important to be ambitious and think big. At the same time, it is necessary to be realistic. The project's success is dependent upon your capacity to launch it, and then scale it in achievable and measurable ways.
Questions to consider:
• What is the issue you intend to address?
• What are your goals or desired outcomes?
• How do you plan to achieve them?
• What about your idea is distinct for the community which it will impact?
• How will you know when you have successfully achieved your outcome?
Types of Civic Engagement
With more to come...
Take Action
Check out the Activism Resource Guide from the Stevenson Library!
A one-stop repository for resources related to activism & civic engagement in the U.S. Find local and national resources, activism tools, events calendars, and more.
Return to the CCE Resource Library