Do you want to start a civic engagement project, but you're not sure how to begin? Have a great idea, but not a lot of organizing experience? Scroll down for resources to help you design and implement a successful project, or use these quick links to access content.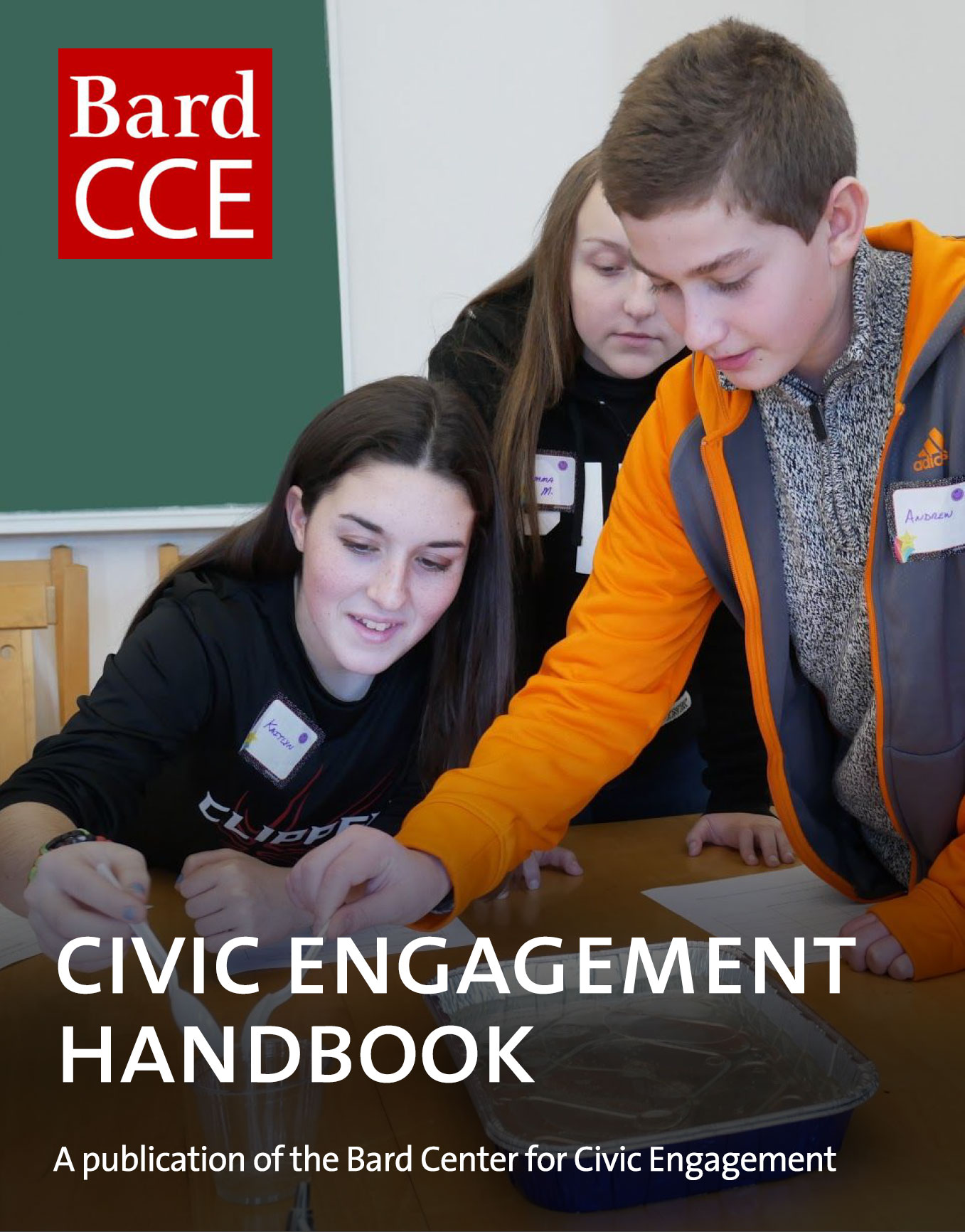 Civic Engagement Handbook
A Step-by-Step Resource for Your Student-Led Project
Step 2. Research Your Project
You may think you know a lot about issues surrounding your idea, but there is almost always more information that you can find that will help you develop a plan of action or build a justification for potential supporters. While you may think that you are the first to address an issue, it is often the case that others have been doing so for some time, and joining them, or learning from their experience, is often the best approach. It is important in this phase to collect as much information as possible. We often make assumptions that communities are not working on an issue or we make uninformed opinions about how a community or organization is addressing an issue. Researching a project and understanding the community landscape can help you identify allies, financial resources and key stakeholders. It can also inform you about previous successes and failures.
Questions to consider:
• What does research tell you about the nature and scope of the problem or the challenge you are addressing?
• What previous attempts have been made by others to address this or similar issues?
• What organizations or community members are working to address the issue that concerns you or are working on a similar issue that might inform your next steps?
• How can you assess the success of the efforts and the challenges to those steps?
Types of Civic Engagement
With more to come...
Take Action
Check out the Activism Resource Guide from the Stevenson Library!
A one-stop repository for resources related to activism & civic engagement in the U.S. Find local and national resources, activism tools, events calendars, and more.
Return to the CCE Resource Library