Do you want to start a civic engagement project, but you're not sure how to begin? Have a great idea, but not a lot of organizing experience? Scroll down for resources to help you design and implement a successful project, or use these quick links to access content.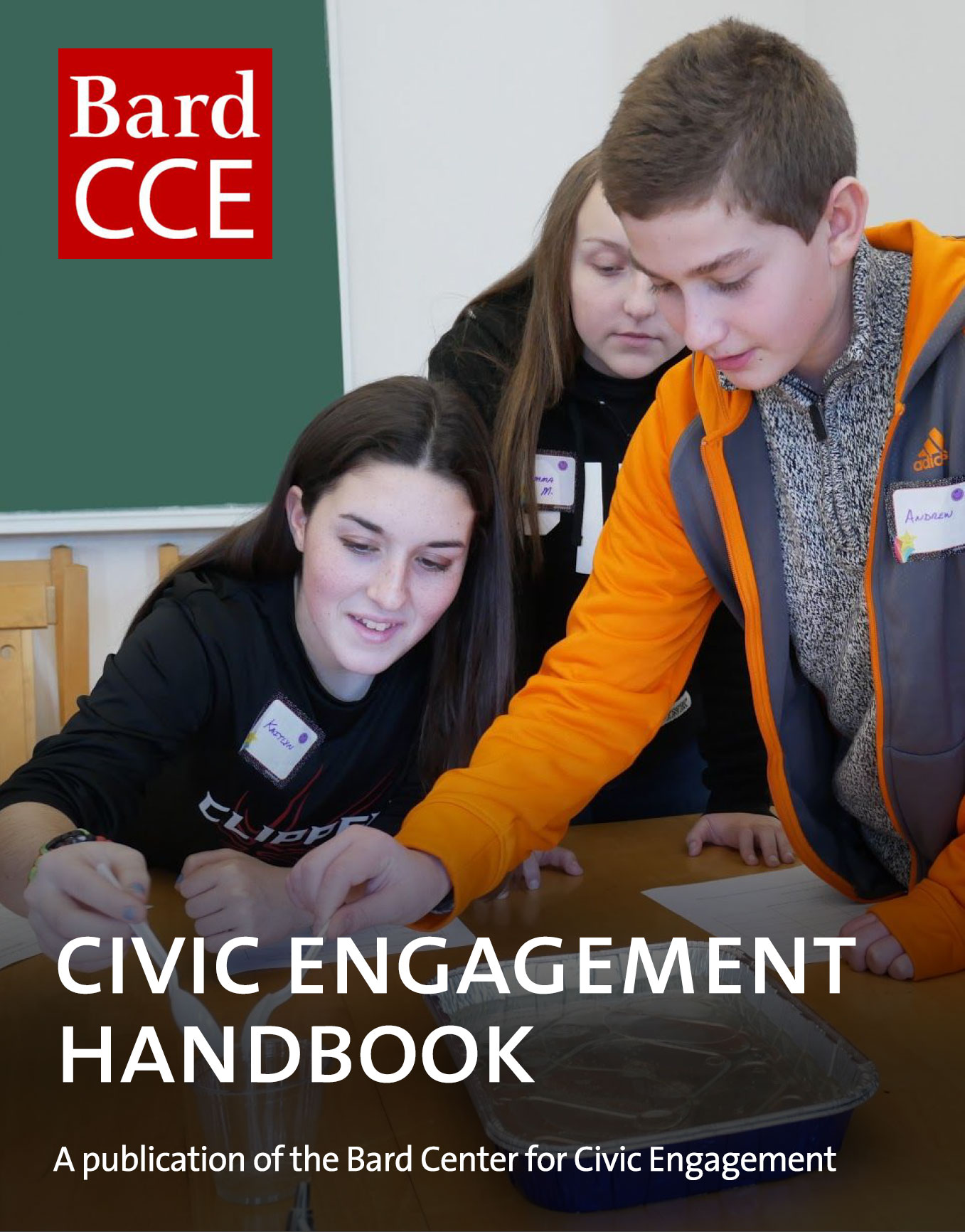 Civic Engagement Handbook
A Step-by-Step Resource for Your Student-Led Project
Step 3. Consult Stakeholders and People with Experience
Enthusiasm and ambition are important, but so is direct knowledge and experience. Talk to stakeholders, those who may be engaged with or impacted by your project. Do not assume that you know more than others about the issues that you seek to address: this is particularly important if you are considering a project in a community that is not your own or an international project where you are defining the project as "helping" others.
It is at this stage that you must assess whether it is best to simply join with others to support a project already underway. In a landscape where many organizations are competing for limited resources, it is vital to not reinvent the wheel and set up a project that competes with one that is already successful. You need not lead a project or create your own organization: if you want to address a problem it may be best to join with others. At this phase it is key to reflect on your own motives.
Questions to consider:
• In what community do you want to work? Are you a member of the community?
• Do you know that if the community wants the type of project you are proposing?
• Do you offer a unique perspective, talent or resource that is key to addressing an issue?
• Are you making assumptions about the community you want to help?
• What stereotypes might be at play when thinking through your project. Are you assuming that because you come from somewhere that you automatically possess useful knowledge or "know best"?
• Have you spoken to people with experience and community knowledge to learn more of what has worked and what has not?
Types of Civic Engagement
With more to come...
Take Action
Check out the Activism Resource Guide from the Stevenson Library!
A one-stop repository for resources related to activism & civic engagement in the U.S. Find local and national resources, activism tools, events calendars, and more.
Return to the CCE Resource Library