Do you want to start a civic engagement project, but you're not sure how to begin? Have a great idea, but not a lot of organizing experience? Scroll down for resources to help you design and implement a successful project, or use these quick links to access content.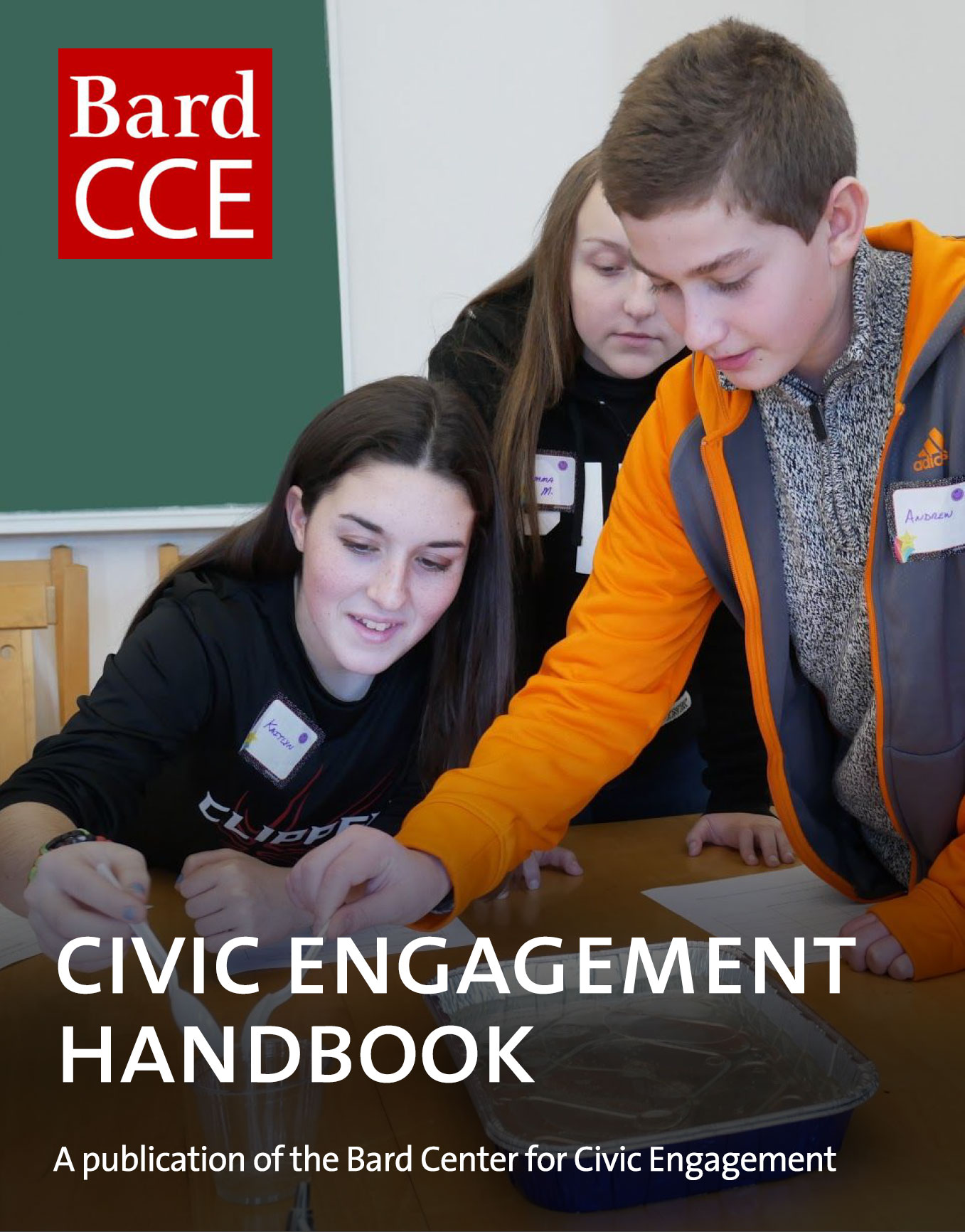 Getting Started

Step 4. Determine Feasibility and Sustainability of Your Project
Civic Engagement Handbook
A Step-by-Step Resource for Your Student-Led Project
Step 4. Determine Feasibility and Sustainability of Your Project
Based on your research, revert back to the original questions: What is the issue you intend to address? What are your goals or desired outcomes? How do you plan to achieve them?
As you consider this next step your thinking should remain flexible. It is possible that your idea is not feasible, is already in place or needs additional resources that are not currently available. However, if it seems that moving forward with the project is feasible, then you can outline next steps.
Subsequently, if your project is successful, you will need to begin developing strategies to continue the program beyond your tenure as an undergraduate. College students graduate and young professionals move on to new opportunities, but the projects they initiate may last for a long time. For example, more than a third of Bard College's Trustee Leadership Scholar Program projects are more than a decade old, and another third are more than five years old.
Questions to consider:
• What human and financial resources will be necessary to achieve your desired outcomes? Is it realistic to believe that you can obtain such resources?
• Are there barriers—logistical, legal, ethical—that might pose challenges?
• Are you in a better position than others to address the issues that you raise?
• Are there partners whose assistance can assist you?
• How will you begin and how will you gain community buy in?
Planning is vital. This comes in a few key areas.
•
People
: make sure that there are successors in line as leaders, particularly charismatic founders, move on.
•
Partners
: if you have a succession plan it is vital that you introduce people taking over the project to your partners, allies, and funders.
•
Financial Sustainability
: be careful growing your project beyond the scope of what can be realistic in terms of funding options.
Types of Civic Engagement
With more to come...
Take Action
Check out the Activism Resource Guide from the Stevenson Library!
A one-stop repository for resources related to activism & civic engagement in the U.S. Find local and national resources, activism tools, events calendars, and more.
Return to the CCE Resource Library