Do you want to start a civic engagement project, but you're not sure how to begin? Have a great idea, but not a lot of organizing experience? Scroll down for resources to help you design and implement a successful project, or use these quick links to access content.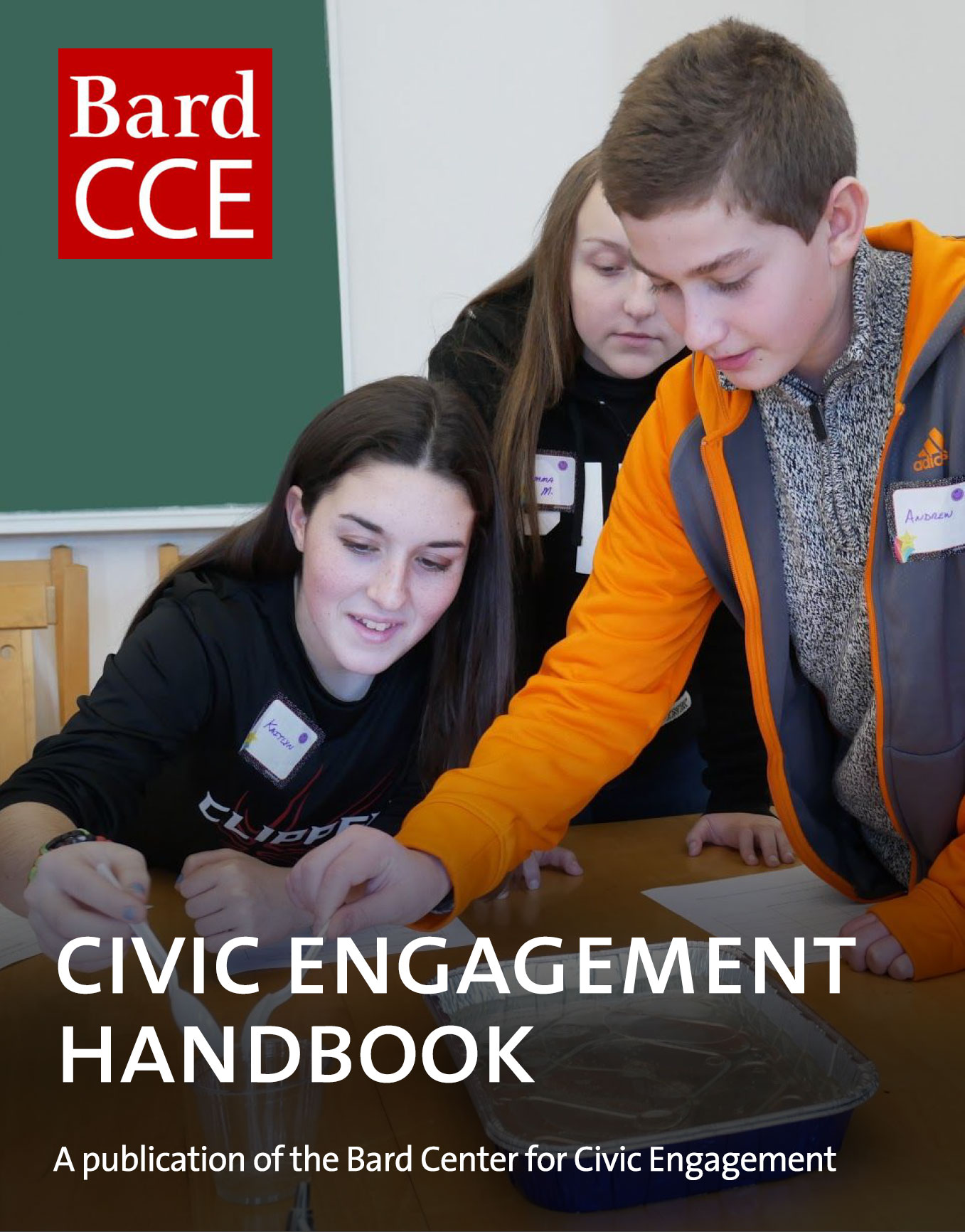 Civic Engagement Handbook
A Step-by-Step Resource for Your Student-Led Project
Step 5. Write a Description of Your Project
Prepare a concise description of your project that answers the above questions, and in particular addresses the nature of the challenge/opportunity that you intend to address and how you will achieve your desired outcomes. The description should provide some data, where possible, to illustrate the issue and some evidence that you are likely to be able to succeed in addressing it. Try to keep the description brief, no more than two pages. You can always develop further as opportunities arise.
Have a friend or colleague proofread the document and offer comments on substance. Share with a mentor to make sure it is clear and represents your vision as effectively as possible.
Share your description with stakeholders, including potential partners and allies, and those you have previously identified as having experience in your area. Seek feedback and revise your document. Share again if you believe that your proposal has changed significantly.
The format of the proposal can include variations of the following:
Summarizing
: in three to five sentences summarize the project explaining the aims, outcomes, significance and benefits.
Defining
: a formally written declaration of the project and its idea and context to explain the goals and objectives to be reached, the need and problem to be addressed.
Justifying
: proving that the project meets community needs with evidence based information.
Evaluating
: identifying the benefits to be gained upon successful completion of the project and how success will be determined.
Approaching
: selecting, approving and describing a method for implementing the goals and objectives of the project with the community.
Scheduling
: performing a preliminary estimation of time needed for the project. You'll need to develop a timeline that shows the total estimated time for the project that includes the limits, demands, needs, and other parameters.
Financing
: costs, proposed resources and potential funding sources to be used.
Types of Civic Engagement
With more to come...
Take Action
Check out the Activism Resource Guide from the Stevenson Library!
A one-stop repository for resources related to activism & civic engagement in the U.S. Find local and national resources, activism tools, events calendars, and more.
Return to the CCE Resource Library