Do you want to start a civic engagement project, but you're not sure how to begin? Have a great idea, but not a lot of organizing experience? Scroll down for resources to help you design and implement a successful project, or use these quick links to access content.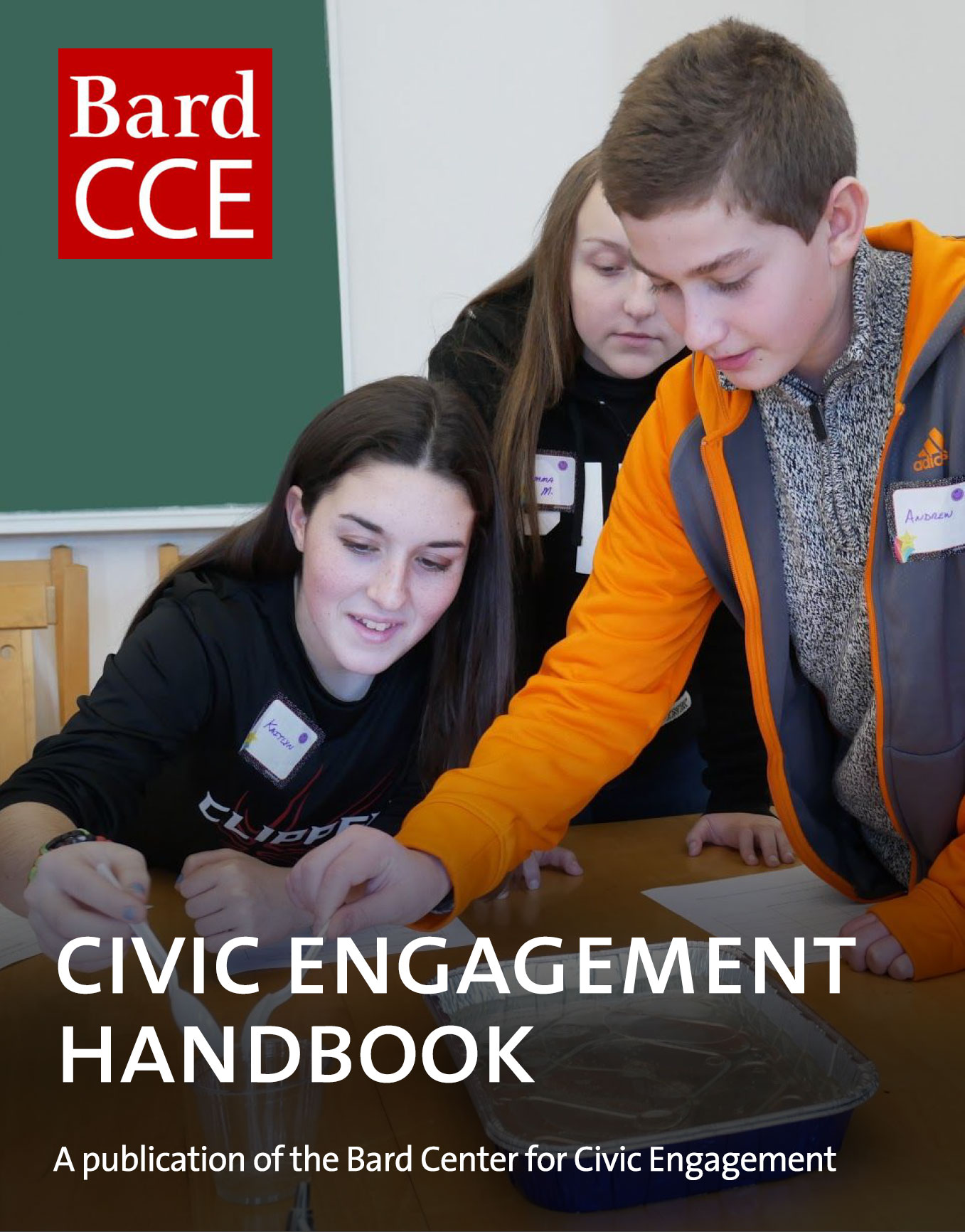 Civic Engagement Handbook
A Step-by-Step Resource for Your Student-Led Project
Step 8. Recruiting Volunteers and Participants
Community based projects typically require trained people power to support project goals. Developing a workable infrastructure with other leaders to help with tasks, recruit and train volunteers and maintaining and cultivating important community relationships takes multiple resources. Recruiting volunteers who can provide direct service is likely key to the project's success.
Questions to consider (infrastructure):
• What additional expertise is required to ensure success?
• How can tasks associated with the project be distributed among a group of dedicated organizers?
• How can you recruit for specific needs of the project (volunteer management, social media, content development, etc.)?
Questions to consider (volunteers):
• What is the function of volunteers and what tasks are volunteers suited to?
• What skills and experience do volunteers need?
• How will you go about finding volunteers?
• What type of training is needed to ensure the success of volunteers?
• Do the community partners have volunteer management and policies?
Types of Civic Engagement
With more to come...
Take Action
Check out the Activism Resource Guide from the Stevenson Library!
A one-stop repository for resources related to activism & civic engagement in the U.S. Find local and national resources, activism tools, events calendars, and more.
Return to the CCE Resource Library