Do you want to start a civic engagement project, but you're not sure how to begin? Have a great idea, but not a lot of organizing experience? Scroll down for resources to help you design and implement a successful project, or use these quick links to access content.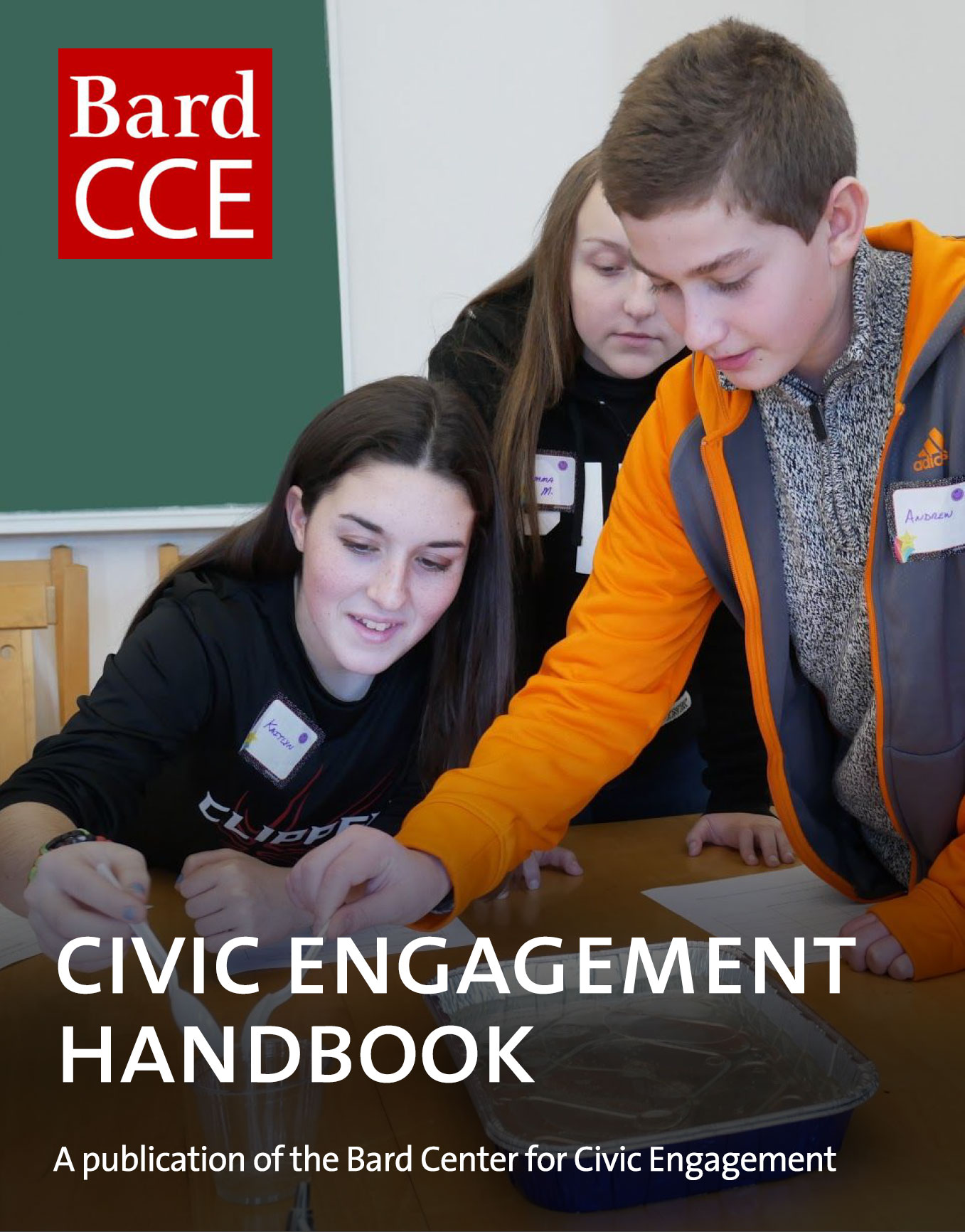 Civic Engagement Handbook
A Step-by-Step Resource for Your Student-Led Project
Step 9. Publicize Your Project
Supporters, allies and donors should be aware of your progress and be notified regularly of program achievements and progress. Invite them to events that represent your success, particularly to meet individuals whom they might be supporting. Send special communications to your supporters and make sure to thank them for their support.
Second, publicize your activities and other achievements, where appropriate, more broadly. Create social media accounts, prepare press releases and one page information sheets about your project. Make sure that you are respecting the privacy of program participants.
Project managers can feel pressure to scale up a project to meet the needs of those not currently within the scope of the project. For instance, a successful mentor project leader might be approached by another community partner to add a second site. It is vital to understand expectations before growing a program. Projects can fail if they grow too big too fast.
Types of Civic Engagement
With more to come...
Take Action
Check out the Activism Resource Guide from the Stevenson Library!
A one-stop repository for resources related to activism & civic engagement in the U.S. Find local and national resources, activism tools, events calendars, and more.
Return to the CCE Resource Library