Do you want to start a civic engagement project, but you're not sure how to begin? Have a great idea, but not a lot of organizing experience? Scroll down for resources to help you design and implement a successful project, or use these quick links to access content.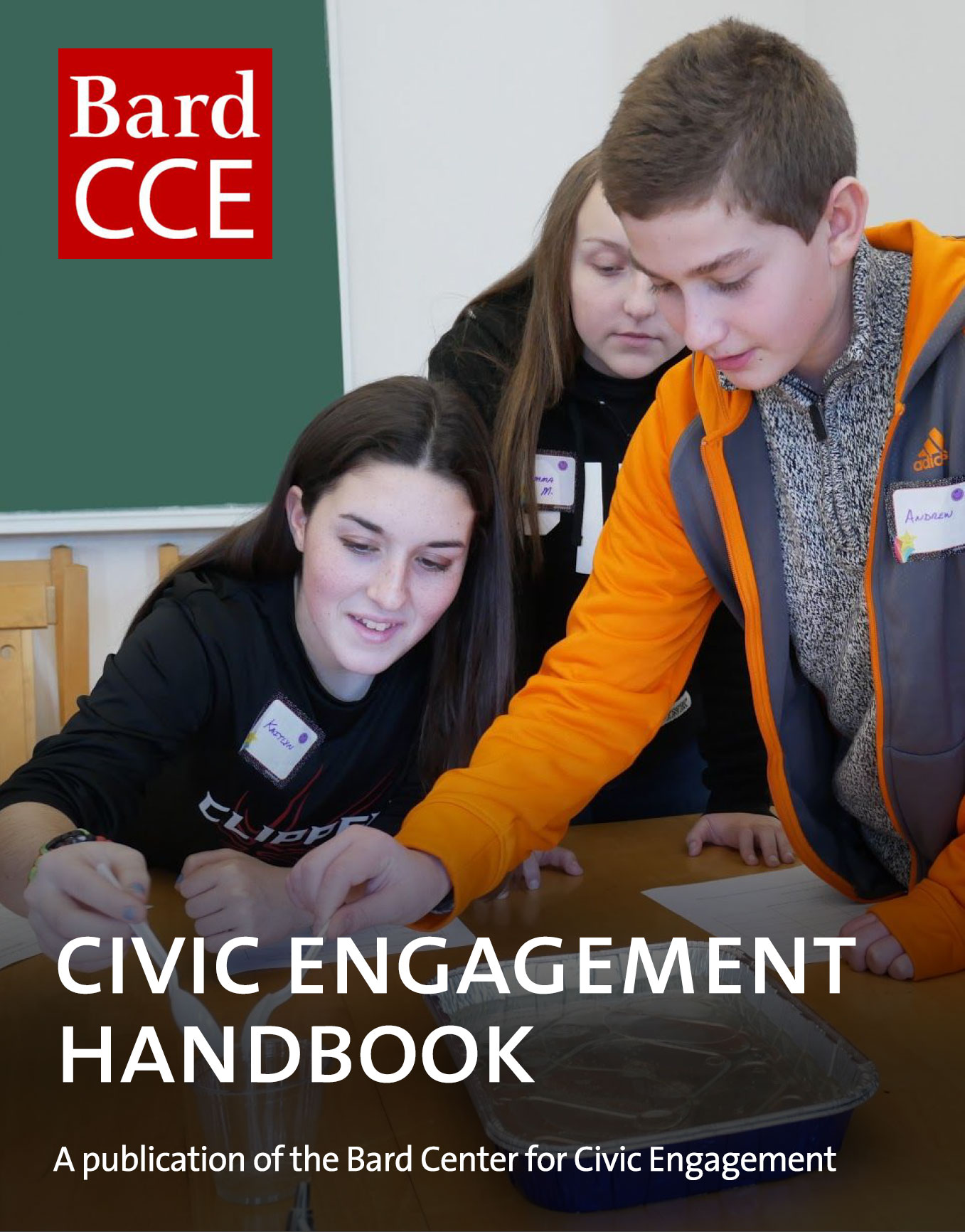 Civic Engagement Handbook
A Step-by-Step Resource for Your Student-Led Project
Step 11. Identify/Quantify Impacts
As your project develops, you are going to have to consider how you can quantify the project's impacts. Obviously, in some cases this might take some advanced social science techniques, but in the short run you should carefully keep track of the number of participants in your events, provide short surveys to participants seeking feedback about the activities, and tracking the impact, where appropriate, of people who have participated in your project. For example, a project in high school may examine project impacts on academic performance/grades, likelihood of graduation, or college attendance. The larger the project, the more carefully you will need to consult with people to develop proper metrics. However, even basic information, like numbers of participants and evaluations of participants are a good start.
Types of Civic Engagement
With more to come...
Take Action
Check out the Activism Resource Guide from the Stevenson Library!
A one-stop repository for resources related to activism & civic engagement in the U.S. Find local and national resources, activism tools, events calendars, and more.
Return to the CCE Resource Library