Do you want to start a civic engagement project, but you're not sure how to begin? Have a great idea, but not a lot of organizing experience? Scroll down for resources to help you design and implement a successful project, or use these quick links to access content.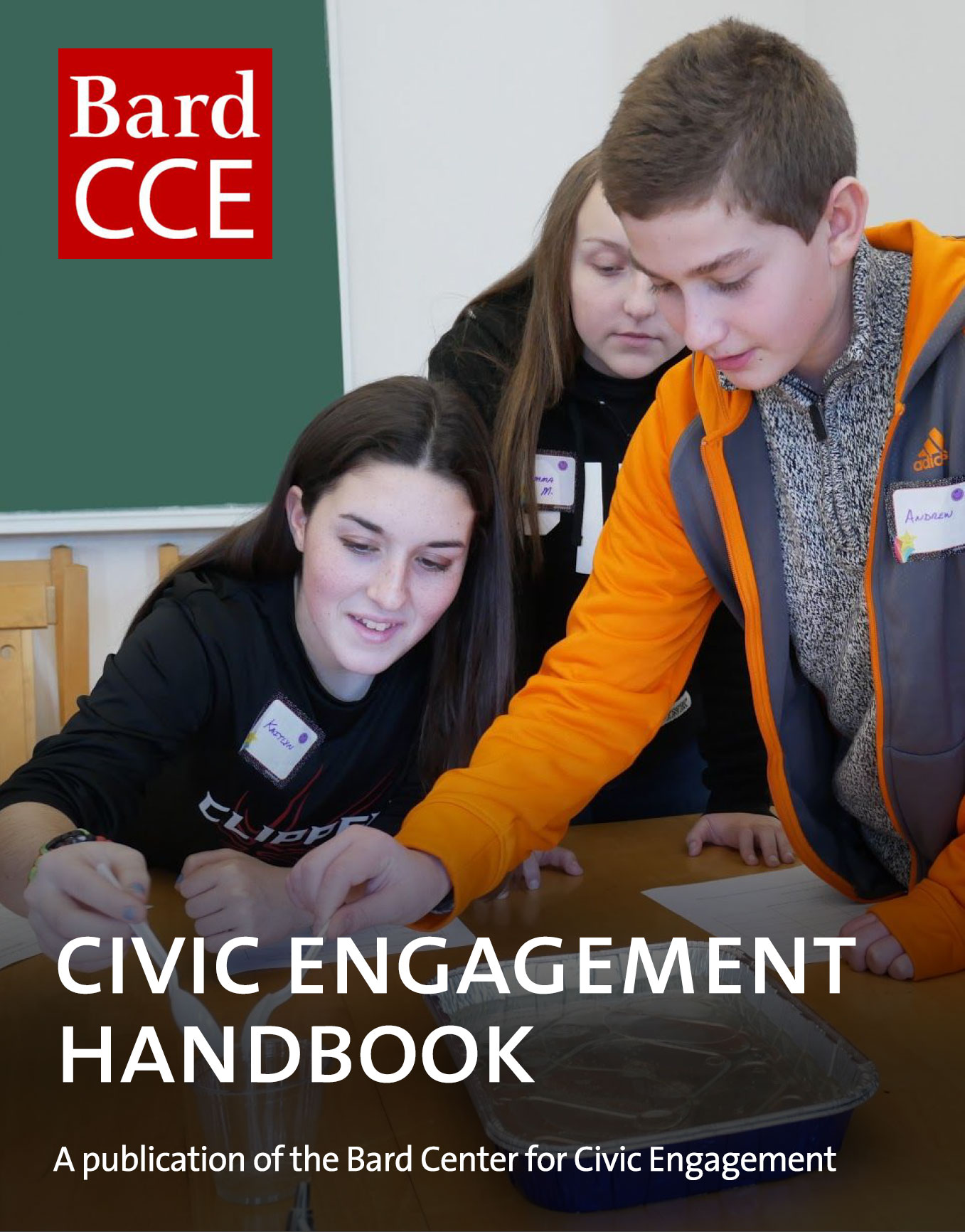 Civic Engagement Handbook
A Step-by-Step Resource for Your Student-Led Project
Introduction
Student-led civic engagement projects can be rewarding and impactful, positively impacting tens, hundreds and even thousands of people. At Bard College, student-led projects which emerged from the Trustee Leader Scholar (TLS) Program transformed into the Bard Prison Initiative, the Bard Early College in New Orleans, and La Voz, the largest Spanish language publication in the Hudson Valley. Many of the TLS projects have been going on for a decade or more. Projects of students at BCA, Bard College Berlin, Al-Quds Bard College of Arts and Sciences, American University of Central Asia, European Humanities University and Faculty of Liberal Arts and Sciences at St. Petersburg State University (Smolny College) have focused on a range of subjects, from providing English language lessons to underprivileged youth in Kyrgyzstan to teaching debate in local schools and running an accessible debate tournament in New York, from creating a discussion club in Palestine, to a recycling program in St. Petersburg, from a program for autistic children in Belarus to an Arabic language library in Berlin. Many of the programs feature an educational component that draws on the liberal arts experience, including the Language and Thinking program.
The best projects are inspired by a combination of idealism, curiosity, knowledge and commitment. Leaders are focused, but learn and adapt. They are driven, but inclusive, and plan for a time when they may pass the torch to others. Most of all they listen, to mentors, to fellow students, and to those in the community which their projects may impact.
Students often have creative and innovative ideas to address a community issue or concern but lack organizing experience. The following is a concise overview of the steps needed for project development.
Types of Civic Engagement
With more to come...
Take Action
Check out the Activism Resource Guide from the Stevenson Library!
A one-stop repository for resources related to activism & civic engagement in the U.S. Find local and national resources, activism tools, events calendars, and more.
Return to the CCE Resource Library