Spring Cleaning Brings Volunteers Together at Bard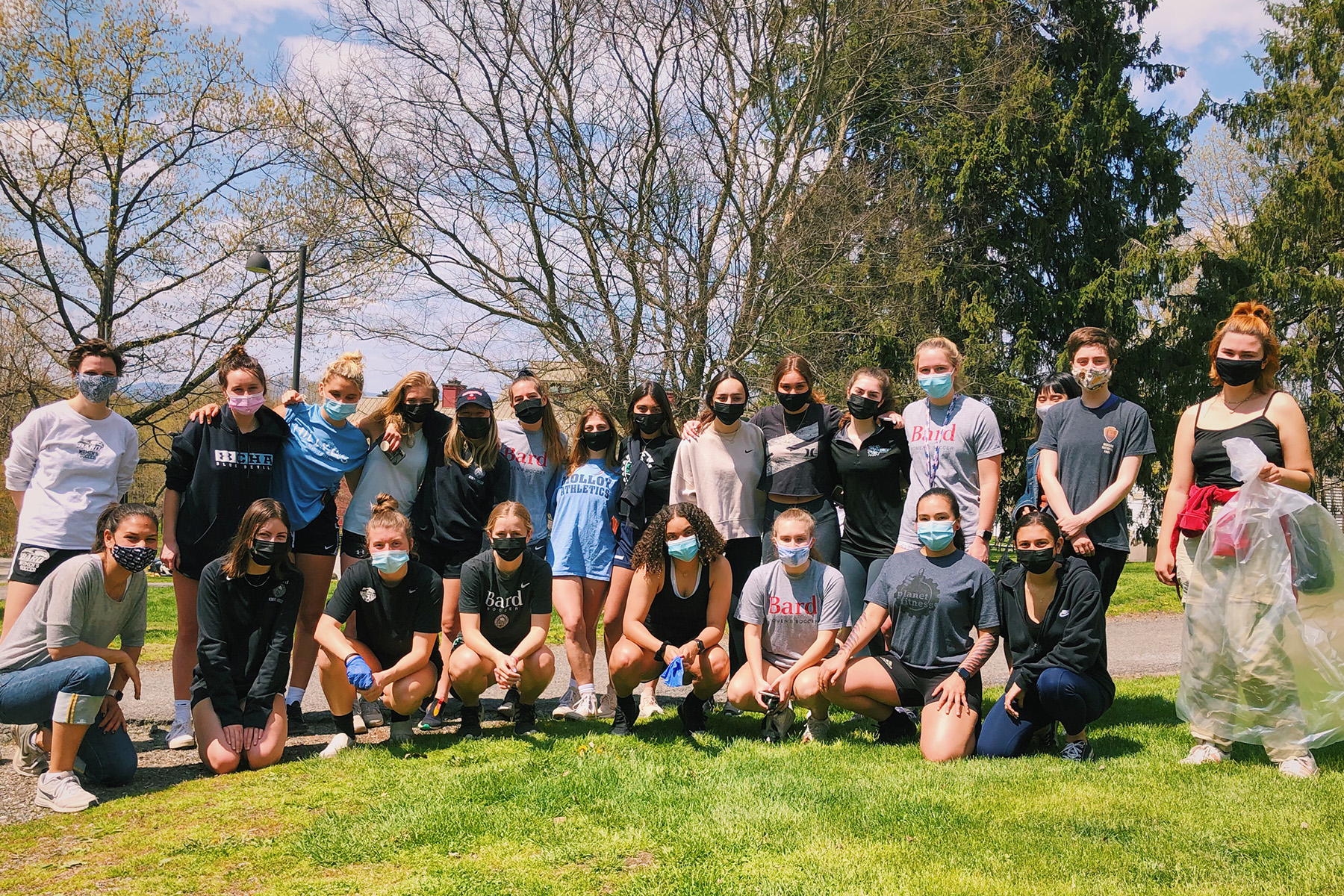 By Macy Jenks '23
In celebration of Earth day, I had the pleasure of organizing a Bard campus clean up in association with the Red Hook village clean up taking place that same day. Joined by the women's soccer team, Bard students, and community members, we aimed to make campus the cleanest it possibly could be, paying special attention to small pieces of trash like cigarette butts that could easily be hidden. We worked our way from North to South campus, primarily staying around Annandale Road, but we had so many volunteers that we were able to spread out and cover more ground. As a group, we filled up a total of 10 mason jars full of cigarette butts along with several bags of trash. Though our campus is well looked after by our Environmental Services department, and is quite clean, I tried to focus on areas that were hidden away from general view. The amount of trash we collected was staggering.
After a year of covid restrictions, I found it so refreshing to be able to work with a group of volunteers (masked and socially distanced) to keep our community clean. I have participated in online forms of volunteering over the past year, but this effort was a reminder that nothing is better than in-person involvement and engagement. I think everyone felt this way.
One particular aspect stood out as my favorite: watching Bard community members interact. Having a group of people physically working together toward a common goal was something that I had not experienced in a long time. It was wonderful to experience the shared enthusiasm and excitement.
Post Date:
05-11-2021