"Life's most persistent and urgent question is:
'What are you doing for others?'"
—Rev. Dr. Martin Luther King Jr.
These words from Martin Luther King Jr. are the call to action behind the nationwide Day of Service that takes place on the King holiday. Every January, Bard College students, staff, and faculty members take those words to heart as they volunteer with organizations across the Hudson Valley for the College's MLK Day of Engagement.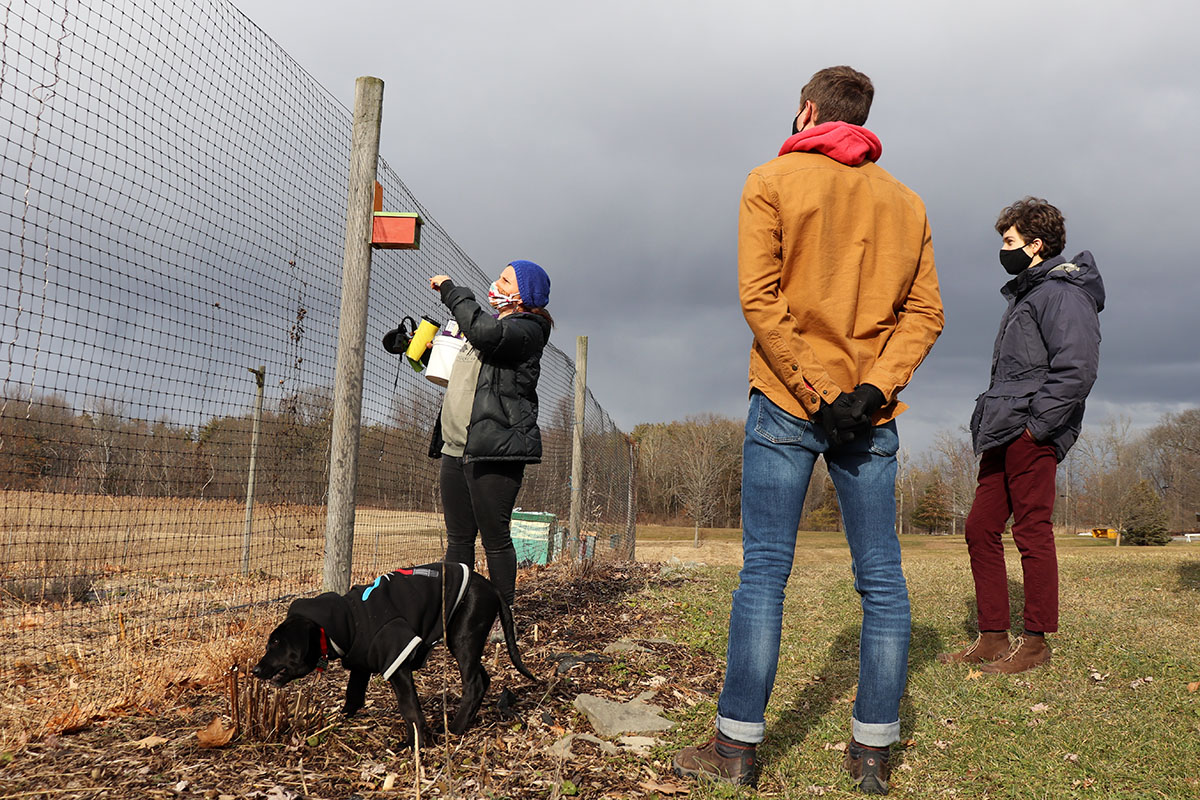 On MLK Day of Engagement 2021...
Bard students and staff took part in a conversation on Black-owned businesses with Cynthia Herivaux, owner of Cyn's Sweet Tooth in Poughkeepsie; wrote letters to students at Ramapo for Children, which serves children and young adults with learning differences and special needs in Rhinebeck; and participated in virtual workshops with local and national organizations, including The Library at the A. J. Williams-Myers African Roots Center in Kingston, which promotes literacy through teaching and learning about the African roots experience, and Braver Angels, a national citizens movement to reduce political polarization in the United States.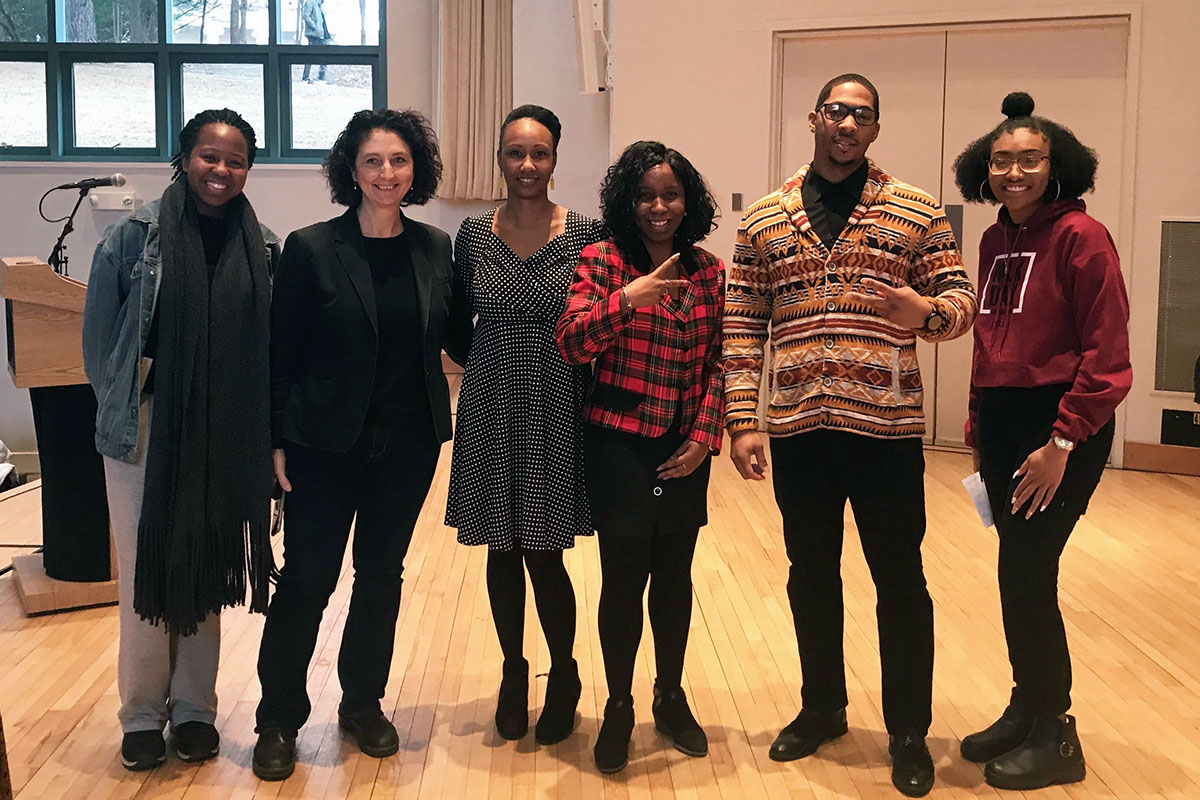 On MLK Day 2020...
Bard College Celebrated 10th Annual MLK Day with Volunteer Projects, Civic Engagement Conference
Bard College students, staff, and faculty celebrated the 10th Annual Martin Luther King Day of Engagement with a host of events on and off campus. Beginning on Saturday, January 18 and continuing on Monday, January 20, Bard students participated in a series of volunteer projects, civic engagement workshops, and a miniconference on campus. Most participants were first-years on campus for Citizen Science; they were joined by 42 Upper College student leaders.
The weekend's events—organized by the Bard Center for Civic Engagement, the Office of Sustainability, and the Citizen Science Program, in cooperation with local nonprofits—take place as part of the nationwide Day of Service that marks the King holiday. Volunteers around the country respond to Dr. King's call, "Life's most persistent and urgent question is: 'What are you doing for others?'"
You Can Make a Difference
Connect to one of the UN Sustainable Development Goals and commit to action for the year.
The MLK Day of Engagement introduces Bard students to the community around campus and challenges them to deepen their local roots. In honor of MLK's legacy and his call to address the urgent questions we face, each volunteer site for MLK Day is connected to one or more of the United Nations 17 Sustainable Development Goals. We encourage students commit to civic action beyond MLK Day and adopt one of these goals for the year.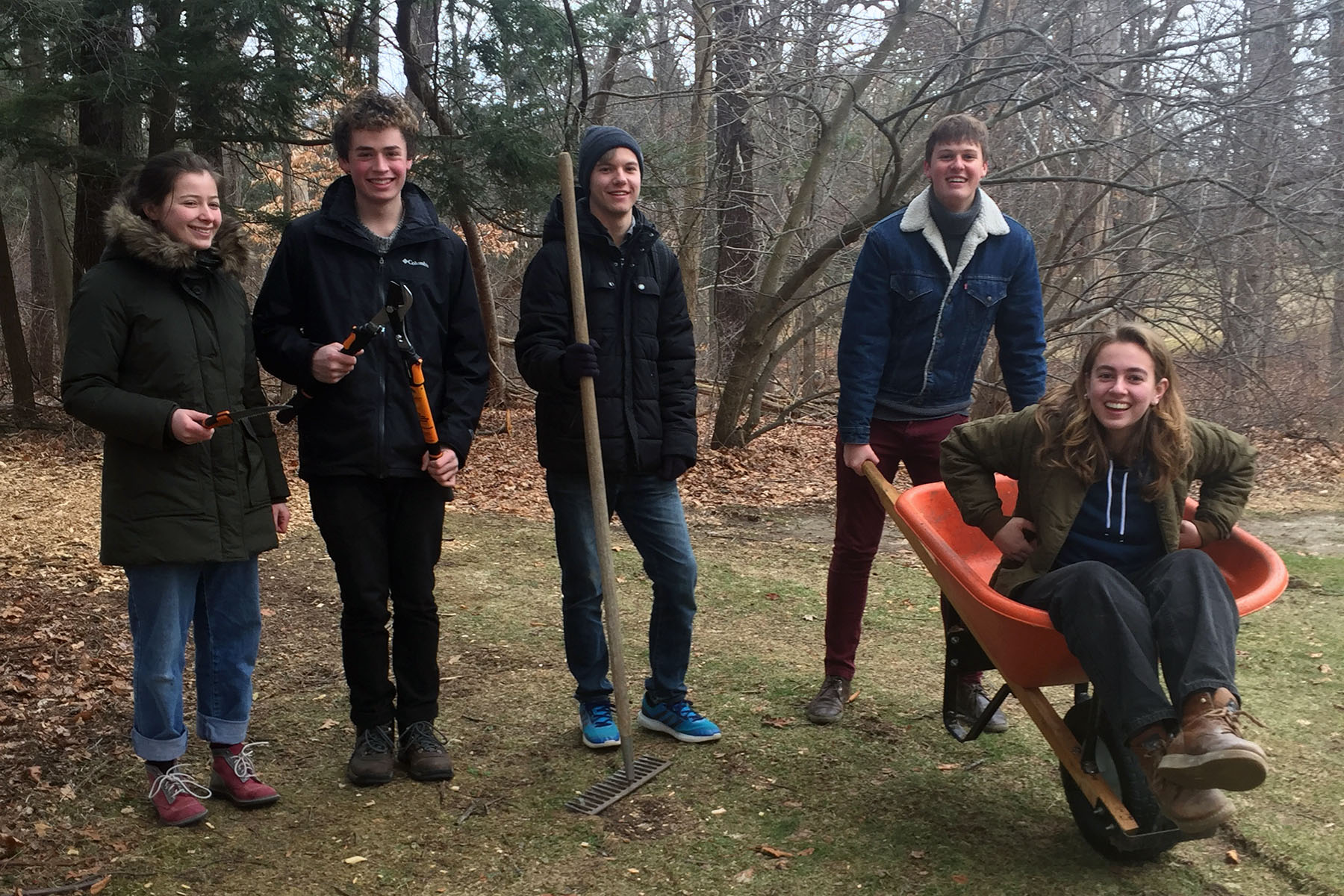 Making a Difference
On the MLK Day of Engagement 2019, Bard students volunteered at Bard's Montgomery Place Campus, pruning and clearing brush on the historic property.