The West Point–Bard Exchange, established in 2006, serves as a model of cooperation and collaboration between a U.S. liberal arts college and a service academy. The Exchange provides opportunities for students and faculty from Bard and the United States Military Academy to exchange ideas through courses, public presentations, debates, and extracurricular activities.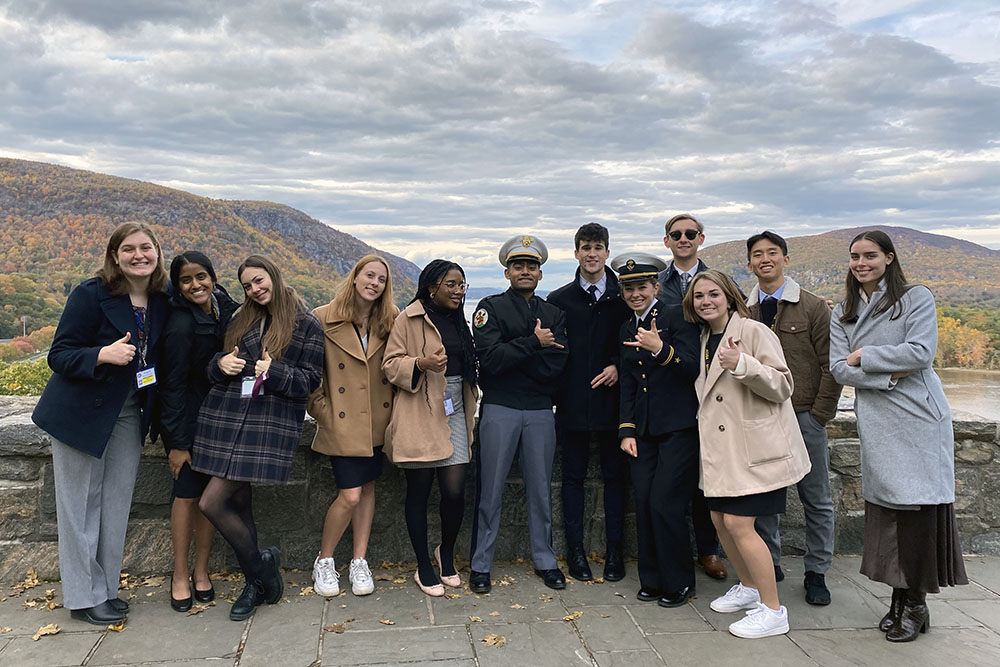 Bard Students Attend Conference on U.S. Affairs at West Point
Bard students represent the College at the annual Student Conference on U.S. Affairs (SCUSA) at the U.S. Military Academy at West Point. SCUSA attracts students from colleges and military academies across the country and has students participate in intensive roundtable sessions on specific national security issues as well as plenary sessions led by prominent military and civilian officials. Bard's participation in the conference is supported by the Mellon Foundation.