Spotlight: Syl Shread and the Student Response Team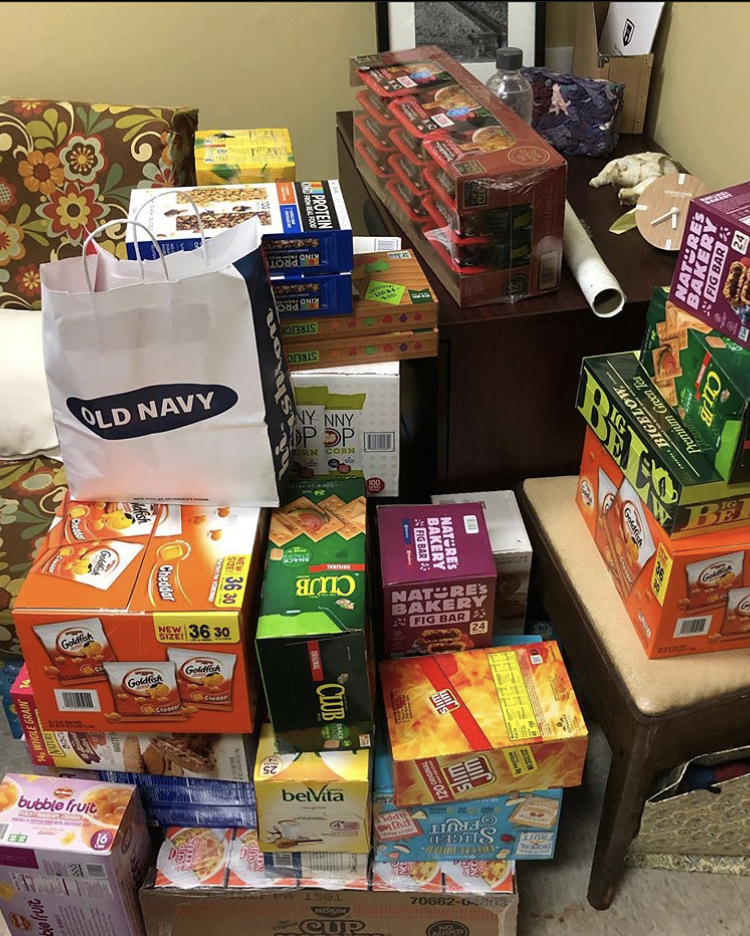 By Emily Costello '23
Even in a time of social distancing, Bard College's campus is far from empty. International, immunocompromised, and financially vulnerable students are just a few examples of those who have chosen to stay on campus during quarantine. To advocate for the safety of quarantined students, sophomores Syl Shread, Finn Tait, and Jackie Lerman formed the Student Response Team, an effort that coordinates food and medicine deliveries to the students that need them. I spoke to one of the SRT's leaders, Syl Shread, to find out more about the team's efforts.
The idea of the Student Response Team came about when three students held a meeting with Dean Nohlgren to discuss the impact of the pandemic on vulnerable Bard students. Among groups of concern were international students whose visas were at risk, or could not safely return to their country of origin; immunocompromised or otherwise health-compromised students that needed to self-isolate immediately; and students that relied on Bard for food and housing security. While the SRT leaders walked into the meeting with questions about disabled students, the group quickly broadened its horizons and dedicated itself to meeting the needs of everyone who would be hit harder by the pandemic.
Although the team initially involved over 50 student volunteers before the sudden drop in the number of students living on campus, Tait, Shread, and Lerman currently oversee about 20 students who do regular food, medicine, and package deliveries.
The initiative required a lot of work in the beginning, and Shread recalls dropping their academic obligations to spend over eight hours per day figuring out how to coordinate meal deliveries. The hard work paid off, though, and the team is now able to seamlessly deliver packages, meals, and medicine. At first they were involved in the deliveries themselves, but Shread left Bard's campus for health and personal reasons. They now play an administrative role by coordinating delivery efforts. "Knocking on the door of a student in quarantine always [brought] me a certain level of joy," writes Shread of the delivery experience. Although they have left the Bard campus, they still coordinate a weekly schedule of food and package deliveries.
Although no one knows what the Student Response Team will look like in the summer and fall, Shread understands Bard students' need to feel connected to the college's community, even during social distancing. "I want to point out that the students who had friends and family at higher risk or who were at higher risk themselves were the ones who stepped up," writes Shread of what they've learned through the SRT. "At Bard, we often see this in our student activism: those who need the community the most are the ones creating it. If you are benefiting from the hard work of students of color, those with lower socioeconomic status, women and trans students, and disabled students, to name a few, think about the ways you can become more involved and please never take this labor for granted."
Post Date:
04-24-2020