Andrew Goodman Foundation Features Bard Students' Victorious Bid for On-Campus Polling Site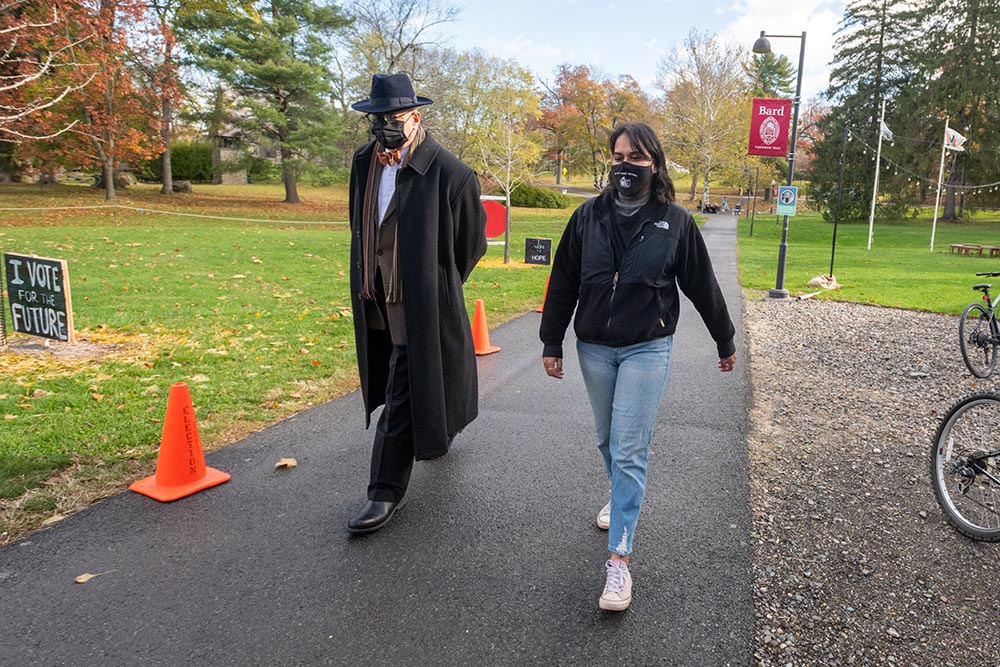 The Andrew Goodman Foundation has released a news story detailing the long battle conducted by Andrew Goodman Ambassadors at Bard College, supported by the Center for Civic Engagement, to obtain expanded access to voting on campus. In the end, the hard work paid off as the Dutchess County Supreme Court ruled in favor of Bard College's right to an on-campus polling site.
As explained in the
article
, Bard College students for a long time had clear and documented difficulties voting at their allocated polling site, the Episcopal Church of St. John the Evangelist, which they found to be neither safe nor accessible.
After previously unsuccessful attempts at changing the polling site, Bard College student activists worked with The Andrew Goodman Foundation to file a lawsuit against the Dutchess County Board of Elections for violating students' voting rights. Student ambassadors took the lead on organizing their campus community in support of the litigation, collecting testimonies from student voters, and actively building momentum leading up to the 2020 election. In late October, the Supreme Court ruled in their favor and granted an on-campus polling site for the first time.
Speaking to the importance of Bard's long term commitment to this battle, Andrew Goodman Campus Co-Champion
Sarah deVeer
says, "As a private college working for the public good, we constantly are pushing for our students to think with us on how to leverage our resources (including voter protection resources) for the community. And our students are doing exactly that: They are modeling what it means to build an inclusive voting environment."
Read the full article.
Post Date:
11-16-2021