Al-Quds Bard Students Win Regional Entrepreneurship Competition for Company Developed in OSUN Network Collaborative Course Led by Bard MBA Faculty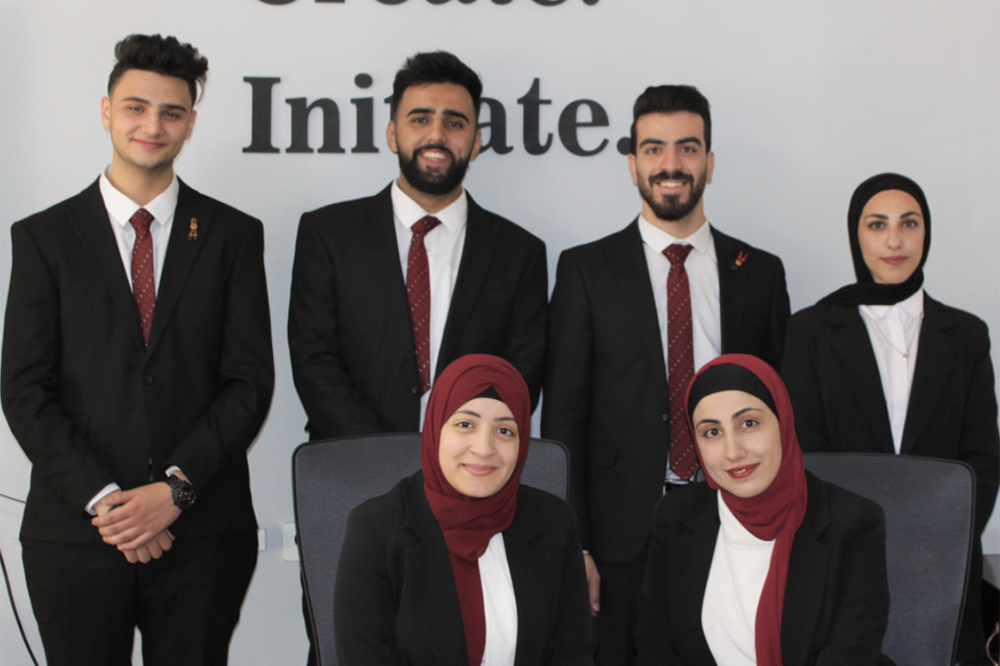 CleanPalCo, a company created by students at Al-Quds Bard, has won the award for Best Student Company for 2021 in a regional competition throughout the Arab world. Ahmad Hijawi AQB '23 and several colleagues launched the company, which produces sustainable building materials, after developing the concept in the Open Society University Network collaborative course Social Entrepreneurship. The course is cotaught by Alejandro Crawford and Eliza Edge MBA '20 of the Bard MBA Program.
CleanPalCo addresses the problems of pollution and a lack of building supplies in Palestine by using discarded rubber tires, stone waste, and water to produce useful household products such as bricks, tiles, and rubber flooring for Palestinian municipalities.
Post Date:
12-10-2021