Bard College Announces President's Commission on Racial Equity and Justice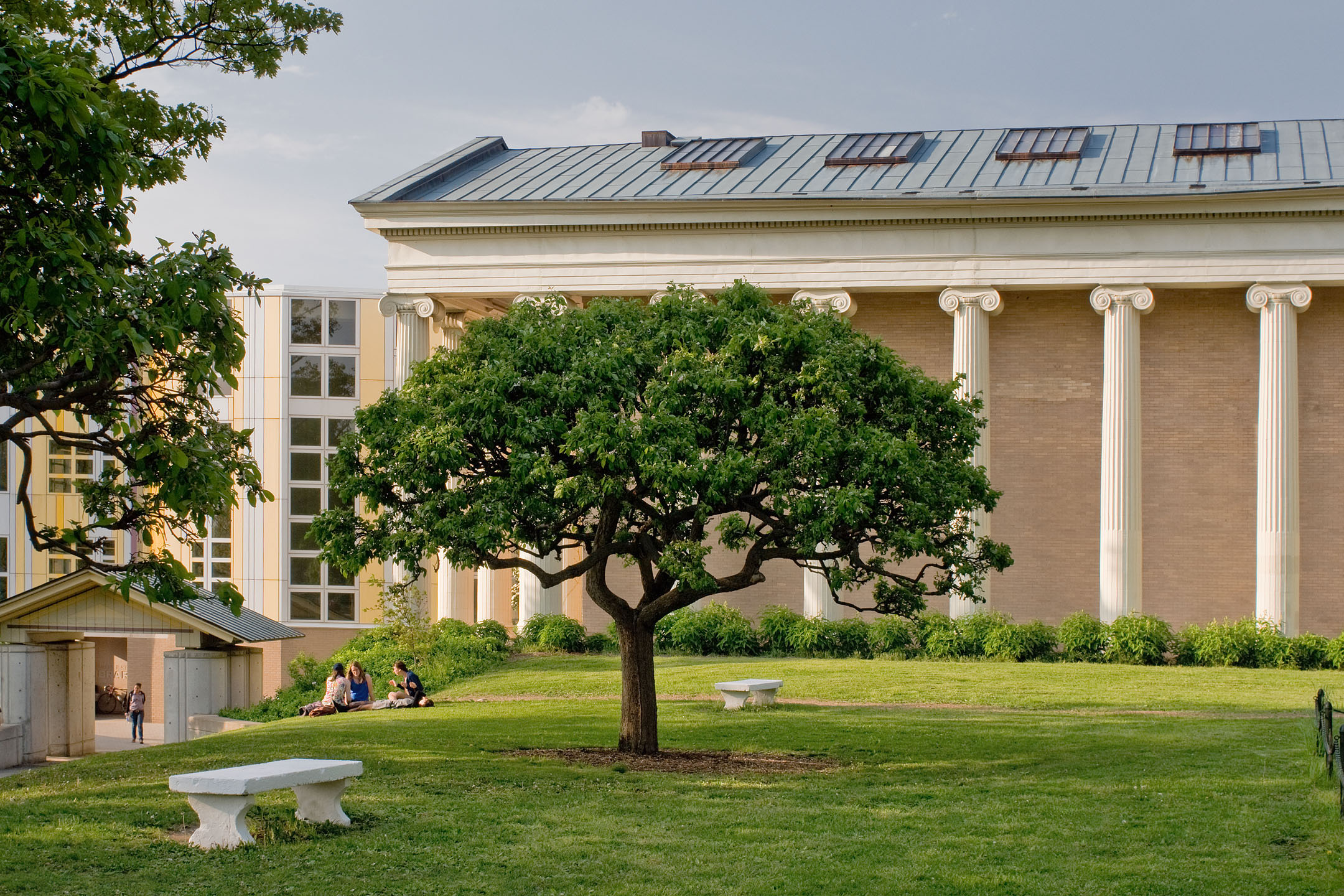 To the Bard College community,
America faces an unprecedented opportunity to confront the fundamental and tragic rift between the ideals invoked in the nation's founding enshrined in its Declaration of Independence, and the reality, from the foundation of white settler domination of this continent to the treatment of indigenous and Black populations, who to this day remain subjected to sustained suffering, oppression, and discrimination. The widespread protest and outrage at recent killings of Black Americans have placed the nation's systemic discrimination against people of color into the forefront. By acting to redress this long history of racism, we can unite the nation in a manner consistent with the belief that we are all "created equal", with the same right to "life, liberty and the pursuit of happiness".
Every institution in American civil society, particularly colleges and universities, must play a part in creating fundamental change. To that end, each institution should assess its past, analyze its present practices, and produce a plan for the future.
Therefore, I have created the President's Commission on Racial Equity and Justice at Bard College.
It is made up of 30 members drawn from the college's faculty, students, and staff. It will be chaired by Kahan Sablo with Dinaw Mengestu and Myra Armstead serving as Vice Chairs. It is charged with conducting an audit of Bard's past, reporting on the present state of affairs, and recommending a plan of action for the future. The Commission is being asked to complete its work by January 1, 2021.
I want to thank the Commission members for agreeing to serve. The members of the Commission are:
Kahan Sablo, CHAIR, Dean of Inclusive Excellence
Myra Armstead, VICE CHAIR, Vice President of Academic Inclusive Excellence and Lyford Paterson Edwards and Helen Gray Edwards Professor of Historical Studies
Dinaw Mengestu, VICE CHAIR, Professor of Written Arts and Director, Written Arts Program
Krista Caballero, Associate Director of the Center for Experimental Humanities
Nicole Caso, Associate Professor of Spanish and Chair, Division of Languages and Literature
Erin Cannan, Vice President for Student Affairs and Dean of Civic Engagement
Mirelva Colon, Counselor
Adrian Costa, Speaker of the Student Body
Deirdre d'Albertis, Dean of the College and Professor of English
Duhita Das, Student Leader
Omar Encarnacion, Professor of Political Studies
Donna Ford '80, Visiting Associate Professor of Literature and American Studies
John Gomez, Director of Security
Alexander Hall '17, Housing Associate, Bard Prison Initiative
Cammie Jones, Associate Dean of Experiential Learning and Civic Engagement
Gabriel Mendes, Director of Public Health Programs, Bard Prison Initiative
Stefan M. Méndez-Diez, Assistant Professor of Mathematics
A. Sayeeda Moreno, Assistant Professor of Film and Electronic Arts
Darnell Pierce, Assistant Dean of Students and Director of the First-Year Experience
Miles Rodriguez, Assistant Professor of Historical Studies and Latin American and Iberian Studies
Michael Sadowski, Executive Director of Bard Early College Hudson and Associate Professor, Bard MAT Program
Kimberly Sargeant '14, Assistant Director of Access and Equity Programs
Cerina Shippey, Student Leader
Whitney Slaten, Assistant Professor of Music
Jovanny Suriel, Assistant Dean of Civic Engagement and Director of Career Development
Erika van der Velden '04, Director of Disability Resources
Dumaine Williams '03, Vice President and Dean of the Bard Early Colleges
Manny Williams, Student Leader
Caleb Wyatt, Student Leader
Shuo Zhang, Assistant Professor of Physics
Please join me in welcoming the Commission and helping it with its task. Thank you.
Leon Botstein
President
Post Date:
07-19-2020