Letter: Supporting the Bard Community in Light of the Coronavirus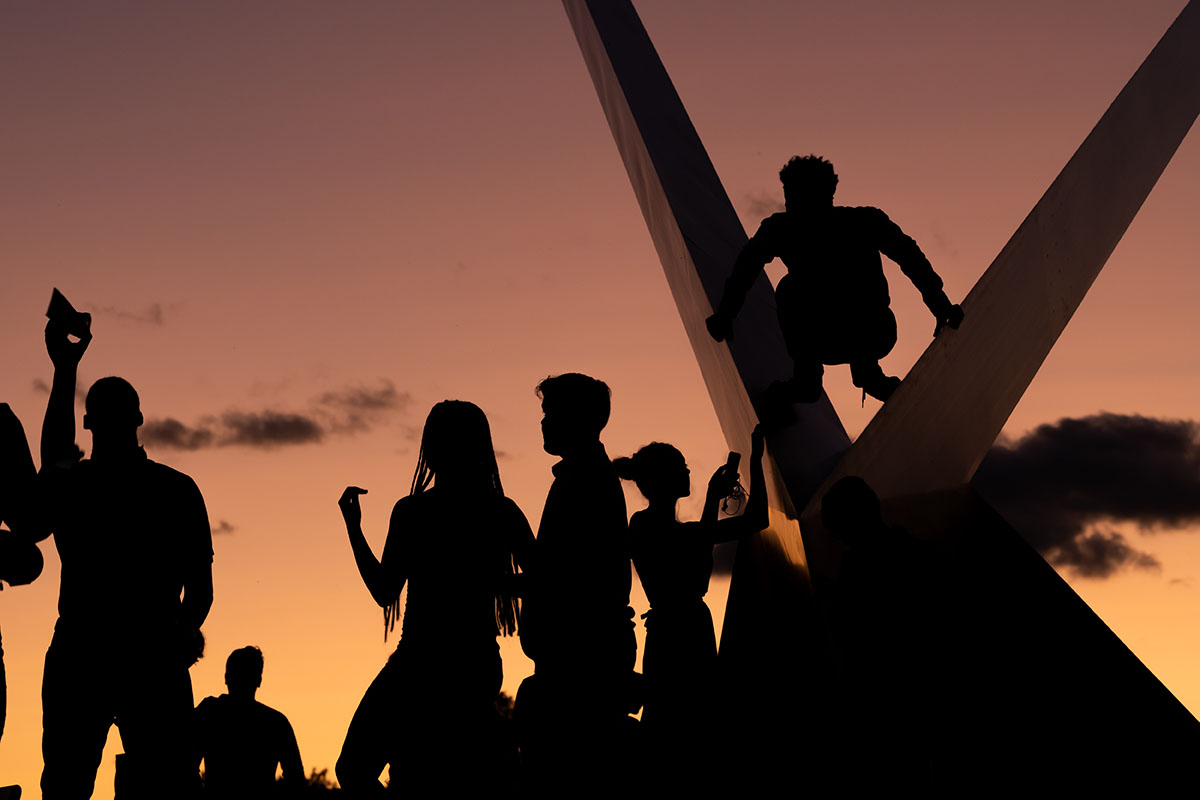 Dear Bardians,
Much is being written in the news about the impacts of the Coronavirus on communities around the world, especially in China where many people are deeply impacted by high rates of infection, quarantine, and prohibitions on movement. Their difficulties and sacrifices have not received a lot of attention in the press, but we are mindful that many members of the Bard community have friends and loved ones who have been directly affected. It is important to remind ourselves that the heart of Bard's national and international networks is its people. Times of difficulty are an opportunity to show our students and colleagues our true commitment to partnership and solidarity.
In recent years, the College has undertaken a vibrant series of endeavors in China, including student and faculty exchanges, early college partnerships, and numerous artistic and cultural activities. In spite of some short-term challenges, we have every intention of continuing our engagements. Bard maintains a vibrant and thriving Chinese community on campus and is continuing our activities in Annandale-on-Hudson and elsewhere in the U.S. The College hosted Lunar New Year concerts at Bard and Lincoln Center last month, and the Bard Chinese Alumni/ae Association held its 2nd annual Bard Chinese New Year Party in New York City. The Chinese Students Organization also hosted a Lunar New Year Gala on campus. The US-China Music Institute is now in its second full year, and currently there are seven Bard students majoring in guqin, pipa, erhu, and ruan, and four visiting graduate student teachers. A new student-led concert series, Chinese Music in the Chapel, started last month. A benefit concert is being scheduled for February 22 in Olin.
Our community is deeply enriched by these relationships. The CCE is offering its resources to anyone in the Annandale community who wants to organize conversations, events, fundraisers, or other activities to show solidarity and support and to unpack some of what is happening in the world in response to the virus. We are in the process of putting together a panel of faculty to discuss the current situation and its many implications, and we welcome collaborators.
We hope that through a series of events organized throughout the semester, we will be able to show our support for the students, community members, and members of Bard's national and international networks who are most impacted. Anyone with lingering questions or in need of individual support are encouraged to reach out to the many offices on campus that have reached out to the community already, including the Dean of Students Office and Health Services where resources and information is available on their
website
.
Sincerely,
Jonathan Becker, Executive Vice President/Director, Center for Civic Engagement
Erin Cannan, Vice President for Civic Engagement/Deputy Director, Center for Civic Engagement
Post Date:
02-14-2020