Bard College Alumnus Among First Peace Corps Volunteers to Return to Service Overseas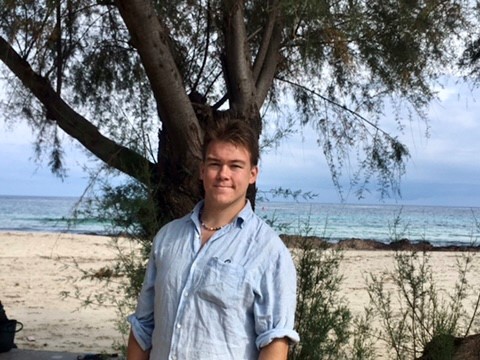 Bard College alumnus Gabriel Braunstein '20 is among the first Peace Corps volunteers to return to overseas service since the agency's unprecedented global evacuation in March 2020. The Peace Corps suspended global operations and evacuated nearly 7,000 volunteers from more than 60 countries at the onset of the COVID-19 pandemic.
"I hope to serve a new community as best I can," said Braunstein. "I am excited to work in a classroom and meet my new neighbors."
Braunstein graduated from Bard in 2020 with a degree in literature. He will serve as an education volunteer in the Eastern Caribbean, working in cooperation with local community and partner organizations on sustainable development projects.
The volunteer cohorts are made up of both first-time volunteers and volunteers who were evacuated in early 2020. Upon finishing a three-month training, volunteers will collaborate with their host communities on locally prioritized projects in one of Peace Corps' six sectors—agriculture, community economic development, education, environment, health or youth in development—and all will engage in COVID-19 response and recovery work.
Post Date:
05-09-2022