Bard College Commemorates Second Anniversary of Evacuation and Resettlement Efforts for Students from Afghanistan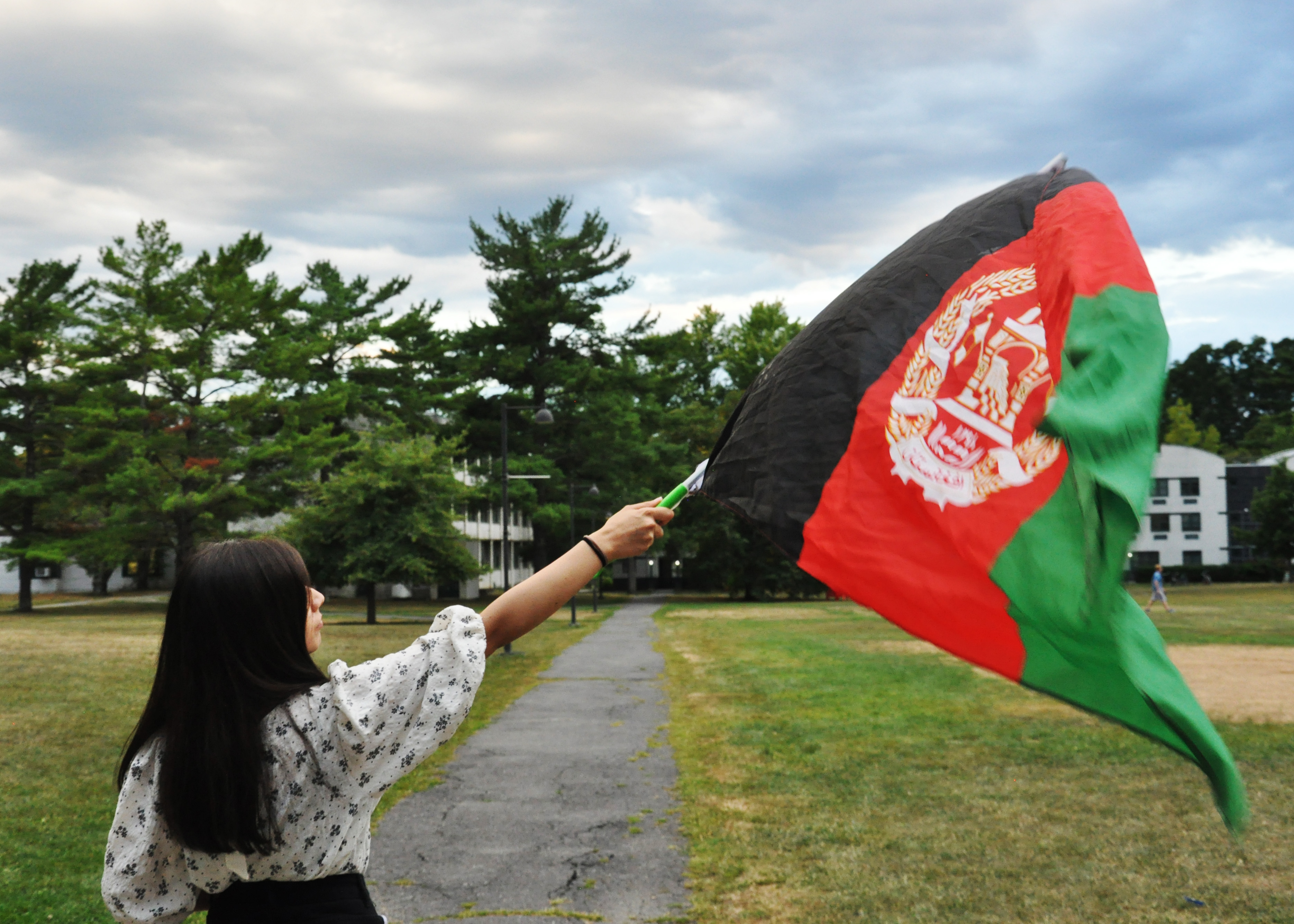 The Bard College community will host a special event on Sunday, September 10
to commemorate the extraordinary journey of students whom Bard College and partners across the globe helped to evacuate from Afghanistan in 2021. The event will celebrate the achievements of these resilient students, serve as a tribute to the monumental efforts expended on behalf of this Afghan cohort, and foster meaningful dialogue about their futures. The program will feature a panel discussion with members of the Bard community intimately involved in the evacuation effort, along with administrators who have accompanied the students on their transformative journey on campus. Testimonials from several of the students will provide insights into their experiences. The event will culminate with a communal Afghan meal. Generously sponsored by the Center for Civic Engagement, this commemorative event will be held on
Sunday,
September 10
from
5:00 pm
to
8:00 pm
in the
Multipurpose Room of the Bertelsmann Campus Center
.
The event's date of September 10 is significant because it marks exactly two years to the day that Bard College, in close collaboration with the Open Society University Network (OSUN), the Open Society Foundations (OSF), and the administrations of the American University of Central Asia (AUCA) and the American University of Afghanistan (AUAF), began an arduous evacuation process—consisting of nine overland trips and three flights—and took 177 students safely out of Afghanistan after the Taliban takeover of Kabul. On September 10, 2021, the first nine students, leaving behind their homes under cover of darkness, made the challenging overland journey and arrived across the border in Pakistan. Many of the students tell their stories in the book
,
A Journey from Kabul to Bishkek
.
After the withdrawal of US forces from Afghanistan and the Taliban takeover of Kabul in September 2021, when hope was for many young people was fading, the efforts of Bard College and its global partners aided nearly 200 students from Bard partners at AUCA and AUAF, mostly women, find safe passage out of the country to continue their studies. Many of these students were subsequently welcomed onto Bard's campus in upstate New York, where they were granted scholarships.
This groundbreaking effort stands as one of the largest coordinated endeavors worldwide to provide comprehensive scholarships specifically tailored for Afghan refugee students. Bard has enrolled 75 Afghan students on its campus in Annandale-on-Hudson, nine on its Bard College at Simon's Rock campus in Great Barrington, MA, and 21 at Bard College Berlin. Additionally, Bard's dual-degree partner, AUCA, which served as the initial host of many of the evacuees, enrolled nearly 350 Afghan students.
Despite its challenges, the program has been an unequivocal success. Last year, Bard graduates from Afghanistan were admitted to Ivy league colleges, MIT, and one secured a prestigious Rhodes scholarship.
Post Date:
09-08-2023