Bard Community Garden: Connecting Deeply with the Area You Occupy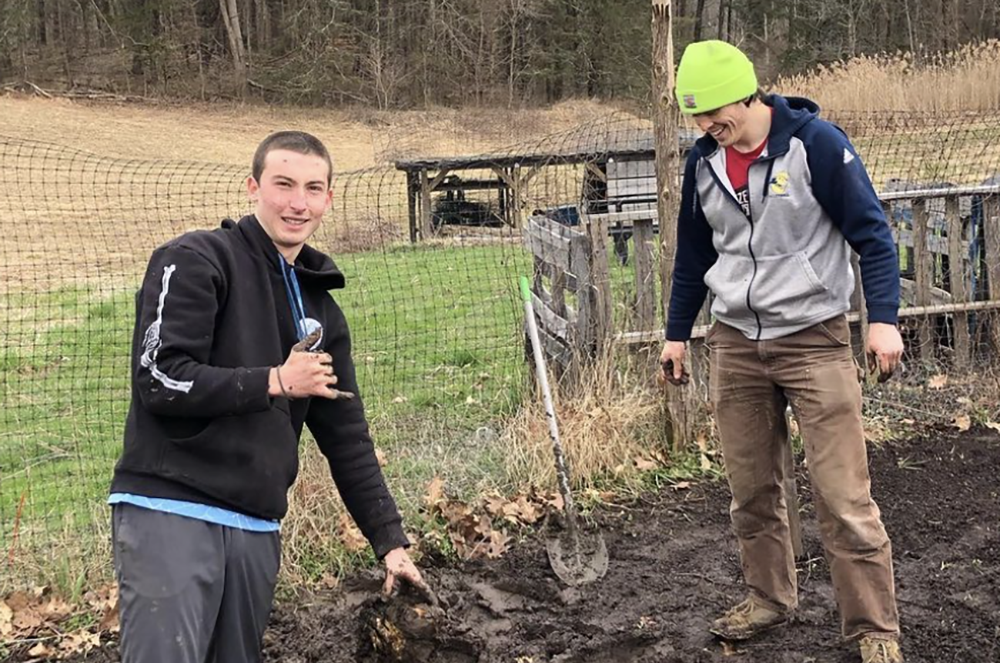 By Sofia Belle Schuhbeck '26
There are countless ways to be civically engaged here at Bard College and one of the most common ways is to participate in clubs. From musical groups to activism clubs, there is a community for everyone to be a part of, both within and outside of the club itself. Any activity in which you are able to be fully involved and passionate is the best way to become a catalyst of change.
Cole Ewalt '25
, one of the club heads of Bard Community Garden, along with
Paul de Tournemire '24
and
Sage Liotta '25
, says he believes that even the smallest acts of engagement are meaningful, if done with love and focused intention. The Community Garden is one example of this intention, beginning with the work of the previous owners,
Sam Grabowski-Clark
and
Olivia Tencer
, who are now living nearby in Kingston. Cole attributes the success of the club to their "guidance and brilliance," which has supported students as they tend, harvest, and cultivate the space behind Tewksbury. Cole notes that "Every community member that steps through our gates connects with the efforts and thoughts that have come before them." This theme of interconnectedness runs through all events at the Community Garden, including garden work parties, which happen on Sundays from 12-2 pm.
Bard Community Garden club has already held some events this semester, including a microgreens seeding event, and a screening of "The Last of Us" in collaboration with BardEATS. Cole explains their hope to host more events, such as beekeeping/pollinator workshops, bonfires at the garden fire pit, planting and harvesting crops in the garden, nature walks, classroom workshop days, additional film screenings, and more.
The Garden club community fosters meaningful civic engagement, which is "especially beneficial for the college student who may want to connect more deeply with the area they occupy," says Cole. Cole adds that there is a large self-fulfilling component to the work. "Do what you love, and in doing so, you will help others. We all benefit from one positive drop in the well."
Join the community garden! Email Cole if you're interested.
Post Date:
03-10-2023