#BardConnects: Yaseer Abdulfatai '23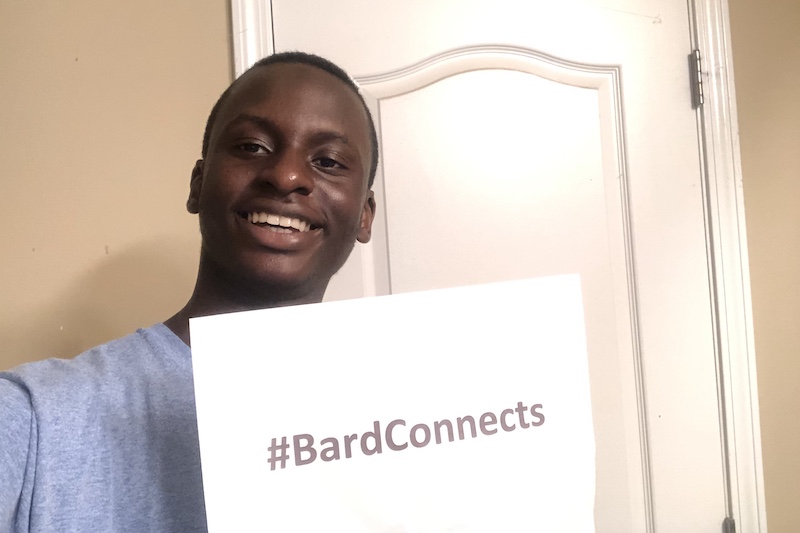 When the College moved to remote learning in March, Posse Scholar Yaseer Abdulfatai '23 and two of his fellow Bardians headed home to Georgia—an unscheduled two-day road trip. As a first-year, "this transition from school to home has been weird and unexpected," says Yaseer. But the support he's received from his Bard professors and peers has helped him through. His professors have stayed in touch, responding to his emails and meeting with him virtually using Google Meet. "It's been really beneficial to me as a student to know that I still have the academic support of my professors," says Yaseer.
At home, Yaseer has created a new routine, making time for schoolwork as well as spending time with his extended family and staying connected with friends. One way he connects is through Netflix Party, which allows him to watch Netflix with his friends in real time, despite the distance between them. "Even though my friends and I are far apart we are able to do something together," says Yaseer. "I really enjoy spending that quality time together." Connecting with his family and friends has helped Yaseer to keep his spirits up. Still, he's looking forward to being back on campus next semester, becoming a Residence Life Peer Counselor, and helping to lead the Trustee Leader Scholar Youth Initiative in Africa.
Post Date:
04-06-2020