Brothers@ Goes National in Conversation on the Opportunity Gap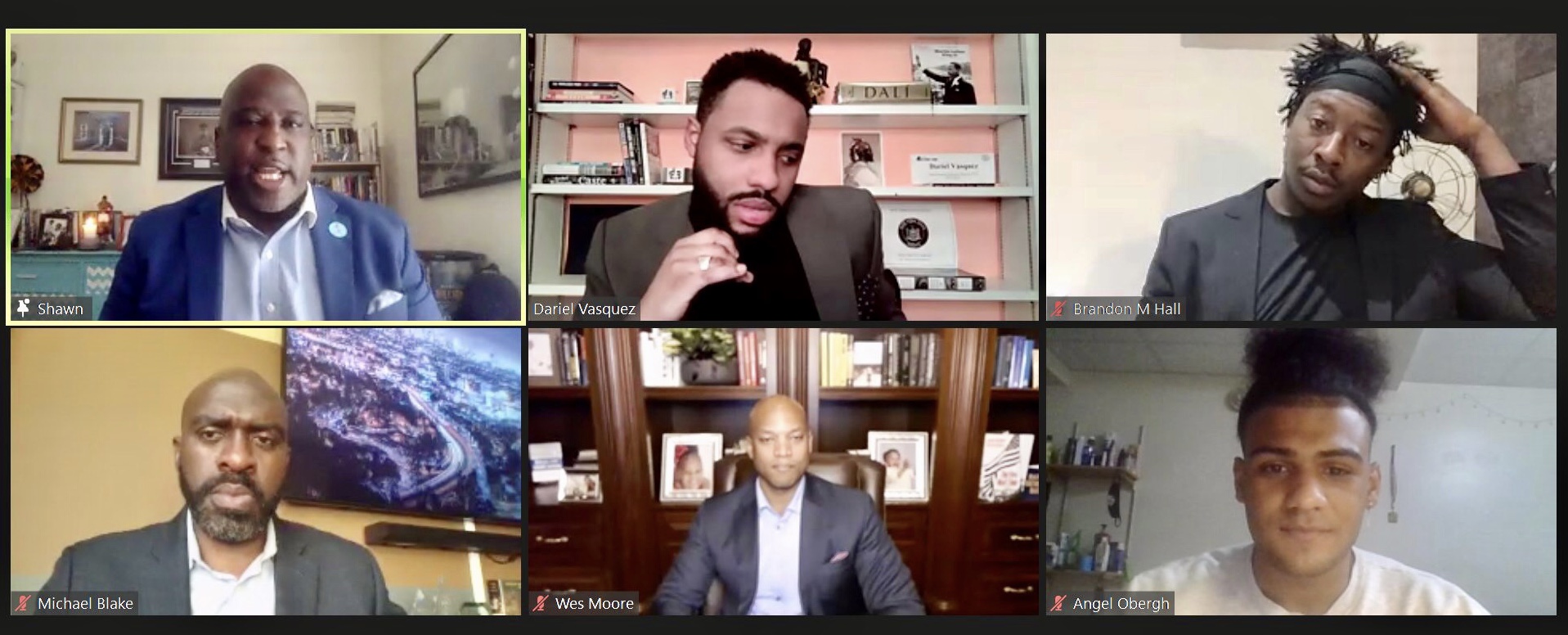 Dariel Vasquez '17

More than seven years ago, my brothers and I formed Brothers@ in response to the acquittal of Trayvon Martin's killer and the rise of the Black Lives Matter movement. We were 18, college freshmen trying to make sense of all that had happened. Our collective confusion, alienation, and pain became the bedrock for our work, and continues to be the heart of our mission: to foster and grow the opportunity for young men of color to thrive in this country.
This year, we hosted our first-ever national event just a day after a defining moment in our country's history, when former Minneapolis police officer Derek Chauvin was convicted of second-degree murder in the death of George Floyd.
Closing Opportunity Gaps for Young Men of color: The state of mentorship & youth development post-2020
took place on April 22 at a time when young men of color are experiencing isolation not only because of the COVID-19 pandemic, but a chronic isolation that comes from living in an America in which a seemingly endless parade of police brutality and racial injustices continues to march. During our panel discuss, we devoted ourselves to confronting the questions that have long driven Brothers@: How will our young people find support? How will they heal? Who can they talk to?
Angel Obergh '23, our resident expert on navigating school and home life during these times, shared his story. Brandon Michael-Hall, Michael Blake, and Wes Moore discussed the emotional dichotomy of Black Americans: the hurt and fatigue of today, the passion and hopes of tomorrow. We discussed how George Floyd got what Trayvon Martin, Freddie Gray, Breonna Taylor, Eric Garner, Sandra Bland, and so many others did not. We reflected on tragedies and triumphs and talked about the urgent need for systemic and policy-level changes that directly impact our communities.
Moderating the panel was a full-circle-moment for me. I got to share the (virtual) stage alongside the most prominent leader and architect of the movement for Black Male Achievement, Shawn Dove. I am a product of the movement, having spent much of my youth in development and mentoring programs for young men of color in New York City, For me, this event was a passing of the baton, a transition from being an object of the work, to a leader of the work.
Brothers@ is grateful to many individuals and organizations for their support and participation in this event, including: MENTOR National, The JPMorgan Chase Fellowship Initiative, Sponsors for Educational Opportunity (SEO), The Obama Foundation's My Brother's Keeper Alliance (MBKA), The NYC Mayor's Office Young Men's Initiative (YMI), and many others.
Post Date:
05-20-2021