Carnegie Foundation Recognizes Bard College for Commitment to Community Engagement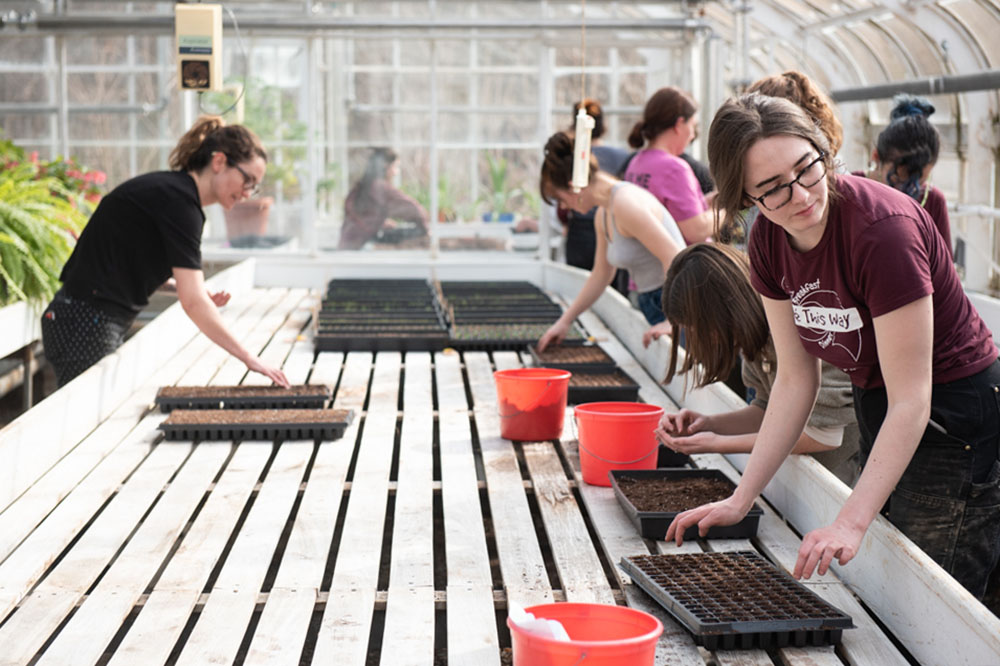 Bard College has earned the 2020 Carnegie Foundation Classification for Community Engagement for its commitment to connecting higher education and civic life. The classification recognizes excellent alignment among campus mission, culture, leadership, resources, and practices that support dynamic and noteworthy endeavors for the public good. Bard was distinguished for its "exemplary institutionalized practices of community engagement." The College is among a select group of institutions to earn the classification in 2020.
"Receiving the Carnegie Classification for Community Engagement is a tremendous achievement for the College," says Jonathan Becker, executive vice president and vice president for academic affairs. "It is a recognition of our deep partnerships in the community and our many programs providing access for underrepresented communities across the country, including the Bard High School Early Colleges, the Clemente Course, and the Bard Prison Initiative, and in the Hudson Valley with Brothers at Bard and La Voz, among others. We are thrilled that Bard is increasingly seen as a model of a civically engaged institution at home and abroad."
Civic engagement is at the core of Bard College's identity as an institution. The College's curriculum and campus life stress the connections between academics and active engagement outside the classroom. Bard students are encouraged to initiate projects that tackle social problems and provide public service, from regional issues affecting Bard's neighbors to topics of international importance. Some student-led endeavors have become long-standing commitments, such as the Bard New Orleans Exchange, which has involved nearly 1,000 student volunteers since Hurricane Katrina in 2005. Projects that began as student-led efforts have grown into core college programs. The Bard Prison Initiative, for example, which began as a student project in 2001, has awarded 550 degrees and grown to become a national leader in higher education for incarcerated students.
The news of the Carnegie Classification follows last week's announcement of the Open Society University Network (OSUN). Bard and Central European University are the founding partners of OSUN, a new international network of higher education and research, founded with a pledge of $1 billion in support from the Open Society Foundations. OSUN aims to transform higher education worldwide by integrating network courses, offering joint-degree programs, and reaching neglected student populations around the world, all advancing the values of open society, including free expression and diversity of beliefs. At its core are the principles of liberal education and civic engagement.
The Carnegie Classification recognizes Bard's civic engagement and higher education innovations at home and abroad; OSUN will expand those innovations through a larger and more established global network of institutions. Bard College students and faculty will have robust opportunities to collaborate with classmates and colleagues from across the globe, and Bard's model as a private college for the public good will have a resounding international impact.
Post Date:
01-31-2020