Center for Civic Engagement Celebrates Community Partners at Blithewood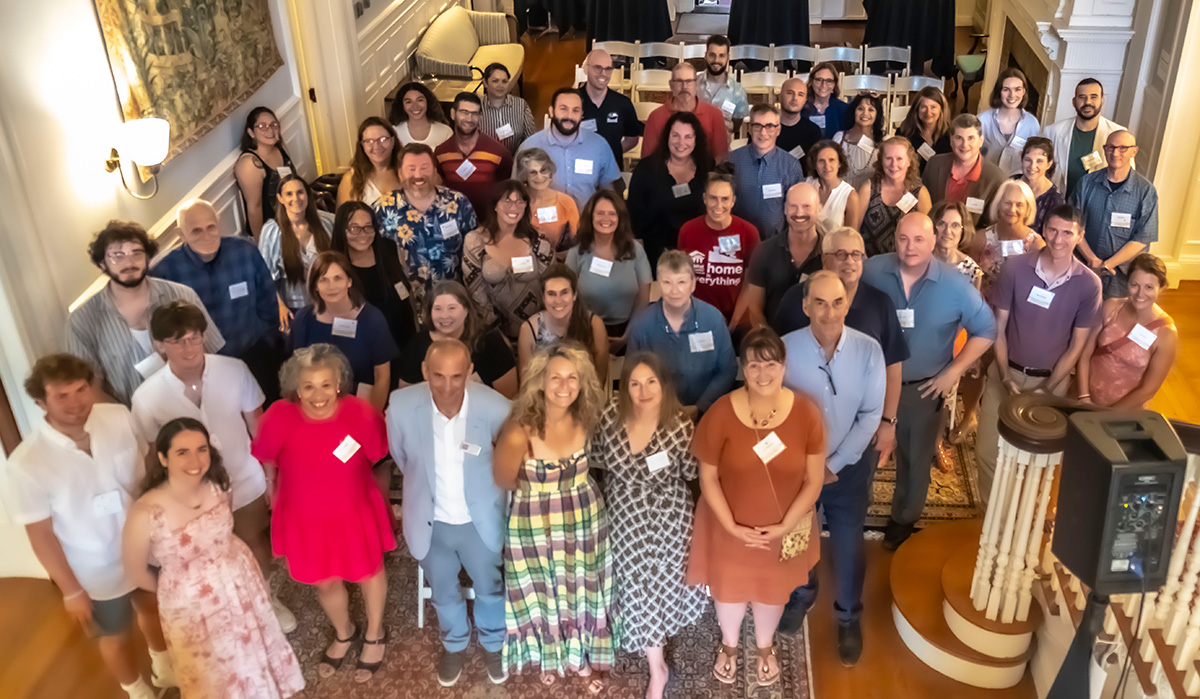 By Sam Wheeler '26
The Bard Center for Civic Engagement hosted its fourth annual Community Partners Celebration at Blithewood Manor on Sept. 8.
Initiated as a way to honor community heroes, the event has also become a networking opportunity for all of the local organizations who seek help with their endeavors from Bard student volunteers. The list of attendees ranged from local business owners to employees of local high schools to Bard faculty members and board members from nonprofit organizations.
Guests mingled, made new connections, and strengthened old ones while sharing drinks and food in the historic Blithewood mansion, as two musicians from The Orchestra Now helped create a warm atmosphere for everyone.
Daniel Budd is the owner of Taste Budd's Cafe in Red Hook and founder of
Red Hook Responds
, a local nonprofit that assists families in the region who are dealing with food insecurity and coordinates other volunteer efforts. Budd won the Community Hero Award from the CCE in 2021, and he recalls how crucial Bard volunteers were to the launch of Red Hook Responds during the start of the COVID-19 pandemic.
"Several Bard students worked from their apartments in Philadelphia or Manhattan, and actually worked as meal drivership leaders," Budd said, "because we have online jobs where they can dispatch drivers from anywhere, so that was really cool."
Tina Dierna, a social worker at Kingston High School and the Community Partnership Liaison there, expressed gratitude for the annual CCE event.
"Through the CCE, we've connected with so many different partnerships," Dierna said. "I'm connected to many of the groups and people who are here tonight."
This year, two organizations were honored with Community Hero Awards from the CCE.
Ramapo for Children
, based in Rhinebeck, is a nonprofit organization that provides housing, life skills, and much more for children with physical or cognitive disabilities. Three members of the Bard men's soccer team—Gavin Hersey, Dylan Kotlowitz, and Reed Campbell—presented the award to Ramapo. The men's soccer team has recently developed a close relationship with Ramapo and will be sending players there over the course of several Sundays. Jen Buri da Cunha accepted the award on Ramapo's behalf, with several coworkers at her side.
Operation Unite New York
also received a Community Hero Award, with Dean for Social Action Paul Marienthal doing the honors. Operation Unite Director Elena Mosley was unable to attend, but will receive the award at a later date.
Interested in becoming a community partner?
Click here
Post Date:
09-13-2023