Welcome First-Years!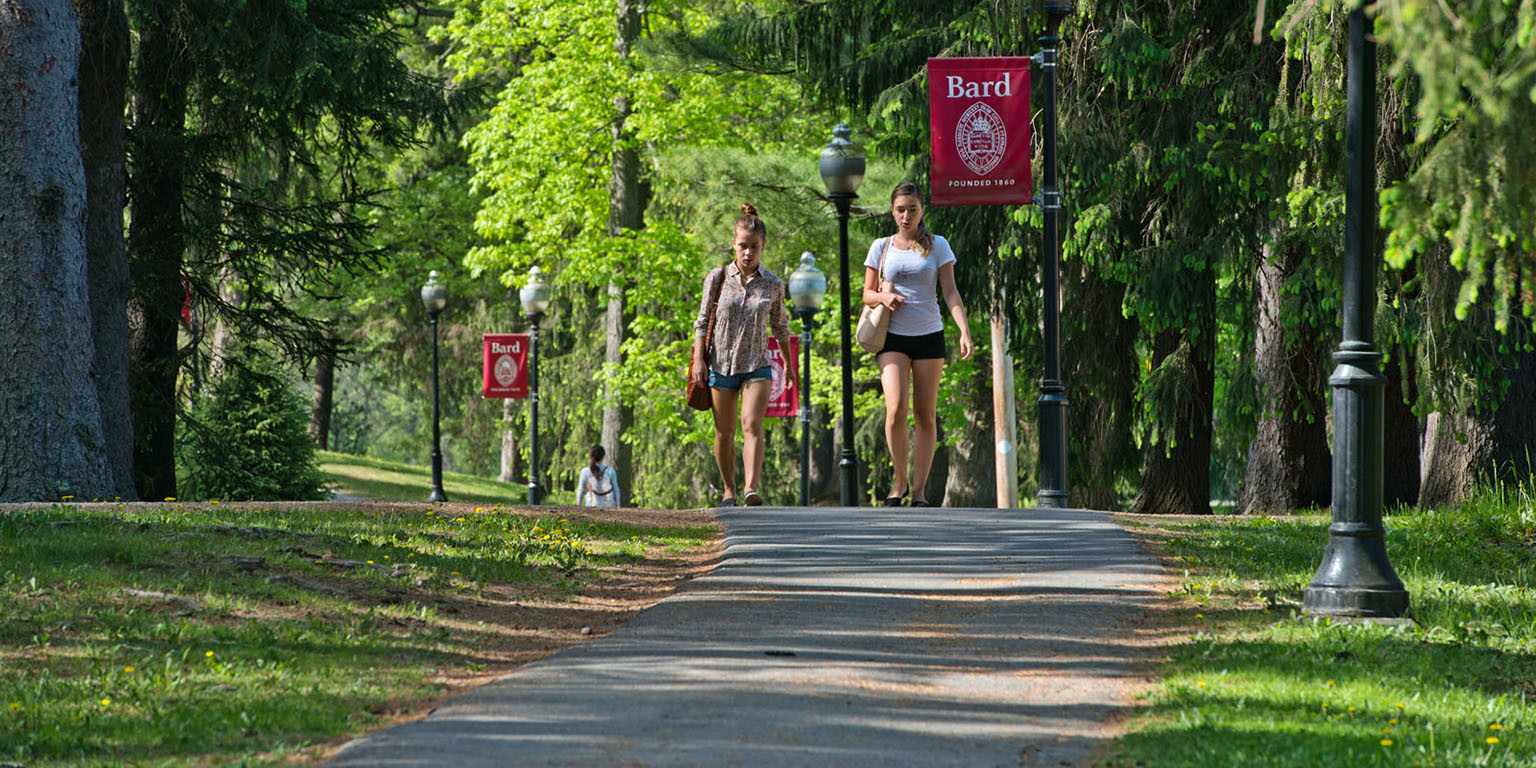 Dear First Years,
Welcome to Bard! Whether you're coming from across the world or across the county, attending college is a big change. The Language & Thinking program (L&T) is an incredible time to get acclimated to life at Bard: from the dorms, to the cafeteria and campus, to all the different programs and resources Bard has to offer.
The students and faculty at Bard strive to be socially conscious and to engage with the surrounding communities. The Center for Civic Engagement (CCE) is an on-campus office that promotes and facilitates relationships between students and local organizations. During L&T, the CCE organizes a series of events designed to introduce you to the many ways in which you can take action, get involved, and engage.
Civic engagement is close to the heart of Bard's mission as a college and is meant to complement your academic program. To get you started,
the CCE is offering a variety of different outings, programs, and day activities as stepping stones for your involvement on campus and in the community.
This August, we have a number of different events taking place:
A visit to play, and work at an animal sanctuary.
A canoeing trip on the Hudson River to explore and learn about the river water and the ecological inhabitants.
Cooking lessons for a delicious brunch, with local ingredients, at Montgomery Orchards.
Hosting a socially engaged artist and visit an on campus installation addressing issues of race.
Visit our website at http://cce.bard.edu/ for more information (including how to register) about our events during L&T and the academic year.
Learn more at our
Social Action BBQ
this Wednesday, August 14 at 5 pm at the Center for Civic Engagement (Manor Gatehouse - it looks like a castle with two turrets). Meet students and local community leaders over lawn games, grilled up burgers to learn more about courses, jobs, internships, volunteer work and Bard's role in the community.
Students directly inform our work. We strive to incorporate your passions and creativity within the scope of our work. When you're ready to begin, we'll be here to help.
Sincerely,
Erin Cannan: Dean of Civic Engagement
Cammie Jones: Assistant Dean of Civic Engagement
Sarah deVeer: Outreach Coordinator
Julia Eifert: L&T Programming Intern
Post Date:
07-31-2019