Astor: Community Connections Grow Deep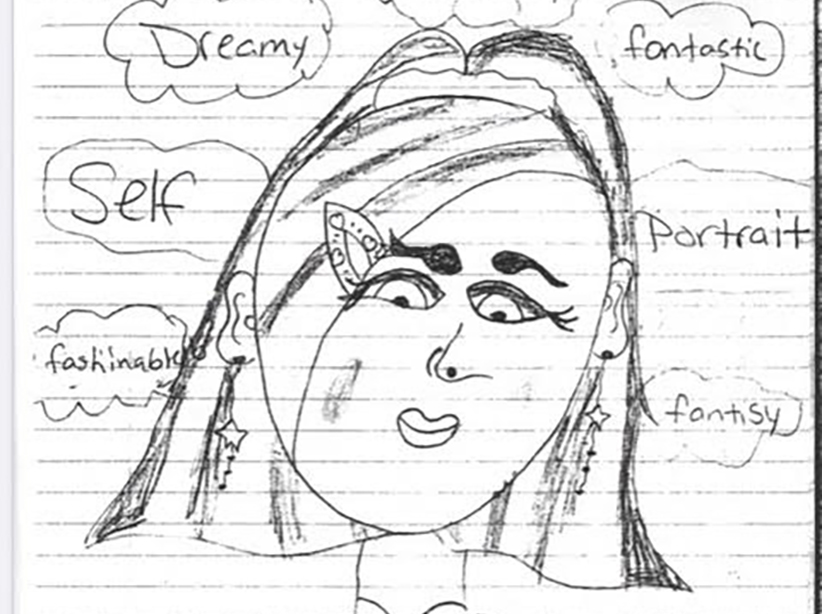 By Danielle Martin
Bard's Annandale campus sits between two small villages in the Hudson Valley. The surroundings are decidedly rural:if you don't drive by at least three farm-stands on your way to get a coffee, you're probably lost. Some new students, unaccustomed to rolling farmlands, stretching forests, and Bard's own sprawling campus, might call the setting isolated. Yet "isolated" would be an imprecise adjective; it suggests separation from its neighbors. On the contrary, Bard's community connections grow deep.
The Trustee Leader Scholar program articulates the depth of the college's relationships. The program invites students to create, design, and execute community engagement projects. Through TLS projects, students develop meaningful relationships with community organizations locally, regionally, and internationally. One particular project that unites the college with its nesting community is the Astor TLS project.
Located in the heart of nearby Rhinebeck, Astor Services for Children and Families is a residential rehabilitation institution that serves families of the Hudson Valley and the Bronx. Founded in 1904, Astor began as a home for children to recover from physical illnesses. In 1952 the mission of the home changed in order to provide a haven for children who had experienced mental or physical traumas.
The atmosphere inside Astor is exceptionally lively. The children residing there tend to be young — as young as preschool — although some programs accommodate residents up to 21 years old. The kids like to show each other 'memes', they dance when they're happy, they love playing kickball. The Astor TLS project strives to champion this "kid-ness." Several days a week, groups of Bard students travel to Astor to engage the children in cooking, theater, art projects, and athletic games—whether that's flag football or an obstacle course designed with help from the kids. The activities allow Bard students to embrace their own playfulness too. And the camaraderie is infectious.
Bard College is more than just a cloistered congregation of students tucked behind apple orchards and maple forests. The Astor TLS project is exemplary of an institute that reaches out to communities near and far with the mission of transforming us, the students, as well as our partners who share with us as much as we hope to share with them.
I recently spoke with the Astor TLS project leader, Samuel Kiley '20, to discuss Bard's work with Astor.
---
DM: What is Bard's relationship to Astor?

SK: The Astor TLS project has lasted for nearly 25 years. It's beginning came from a Bard student seeing Astor from afar while spending a day in Rhinebeck. The student then approached Paul Marienthal, and said she would like to start a project which works / volunteers at Astor. Paul agreed that would be a productive thing to do, and so they made it happen. Both because of the longevity of the project and the changes at Astor, the project has evolved and shifted its focus / form often over the years. This is partially in response to the volunteers––some individuals have wanted to do musical theater, others play kickball, some arts and crafts, others cooking workshops. Simultaneously, the way that New York State (which provides a majority of funding for Astor) has changed and shifted its budget effects Astor, which has sometimes meant adapting the project to fit what works best for Astor at a specific moment. In that way it is a curious manifestation of the political and the personal, or private and public.

DM: What is the mission of the TLS project? How do you accomplish this?

SK: The thesis of the program is mentorship. Simultaneously, a core component of the project is the consistency of the volunteers––the project makes clear that the most essential task is showing up every week, beyond extraneous circumstances. In this way, mentorship functions less in relation to a specific pedagogical model, and more with respect to the value of a young person having an interpersonal relationship that is built over a period of time, having people in their life who, when present, have an overt amount of care for the person that the child is. Accomplishing this means both having the time to show up every week, but also having monthly meetings which address what it is like to volunteer at Astor, which is a very specific environment (I intentionally don't ingrain that with value––it is not a good or bad or scary space, it is just specific, and thus requires the projects volunteers to have an understanding of how best to act in relation to the young people the project works in the service of).

DM: What is the most rewarding part of working with Astor?

SK: At the periphery of the last answer stems this one––the relationships! This will be my third year of visiting Astor on a weekly basis, and the word gratitude fails for the relationships I've built at Astor, both in relation to the young people and the staff. I had a boss at a different educational project, who said often, "it is about the people," which is an aphorism, but one that I appreciate, and that aptly describes the Astor project. Being able to come onto a unit and be greeted with past songs we've sang during a program, or a "props" handshake that was done after a couple kickball games, offers some, tiny, probably inconsequential evidence that the following time I will spend at Astor is taking up some kind of productive space.

DM: Likewise, what are some of the obstacles that volunteers have to navigate?

SK: The most difficult part is by far working through the bureaucratic process. Because Astor is a state-funded facility, that means every volunteer has to go through a fairly rigorous paperwork process, which the state then has to approve, then they schedule a fingerprinting time, which is often non-flexible, which with Bard students (who tend to be fairly busy) makes the process of getting a volunteer access to the space a bit of a challenge. Beside that as well, is the way that state funding effects Astor itself. None of that difficulty is in relation to the people who work at Astor, to be clear.

DM: I work for BPI and in conversations I've had with coworkers, they've emphasized that our relationship to our students is symbiotic; that is to say that we get as much from our students and alumni as they do from us. What about the work that the project does is enriching for you and other members? In what ways do you feel like the kids have impacted you?

SK: That is a really good question, and also difficult to answer. I'll speak for myself, and say being a part of the Astor project has been one of the defining aspects of my Bard experience. I think your word, "symbiotic," feels apt in relation to how I feel with respect to gratitude. Simultaneously, I think an answer that is also true, is that being a volunteer often requires a kind of humbling. We talk often in meetings about the fact that we are not certified counselors––we do not have degrees in therapeutic practices. This reminder is partially to keep the volunteers grounded and therefore not put too much pressure on themselves, but is also is a reminder of not falling prey to hubris, to not imagining the task (or at least being skeptical of an imagining) of being at Astor as one of helping to enact, actualize, create, or catalyze amelioration. To me at least, that mindset, that I have the capability of entering that space and "making things better," always felt more dangerous than helpful, a potential path toward being assertive as a mentor in ways that I don't fully understand. I worry that that kind of mindset, that I will enter and suddenly make things better, delineates space for listening, understanding, and then (and only then) acting. I know that's a very tangential and confusing way of answering that question. I do think it's symbiotic, I just think the young people we work with are incredible not in a mystifying way, but incredible because they're young people––they like making slime and cheating at UNO, they enjoy apples and teaching others how to woah. And only in building a relationship that is predicated upon not understanding myself as helping them, but just being an adult who cares and listens, is how I want to answer that question.


DM: What was one of your favorite moments volunteering thus far?

SK: This is just a small moment, but it's most fresh because it's recent, which I appreciate. This past Thursday I was at Astor, and we played UNO (this was my first time playing UNO at Astor). Very quickly it became clear they had a very different understanding of UNO, one far more complex and fast paced then I was used too. Essentially what UNO is for these individuals is trying to gather as many cards as possible at a single time within the strictures of the game, so that they can then "stack" a variety of "draw fours" or "draw twos" or "skips" at a single time, and literally make someone draw sixteen cards in a single turn. Simultaneous to this was a fair amount of trying to hold the entire deck in a hand without others noticing (but they always noticed, literally every-time) in an attempt to more efficiently gather the stronger cards. Simultaneously they are all accusing each other of doing what they all are essentially doing, which enacts some fairly incredible rhetorical attacks and defenses, with elaborate stories being constructed on the fly as to why they had turned their back for thirty seconds, or slipped and landed on top of the deck. Safe to say I lost. But I giggled a lot, and it was very very fun.


DM: What do you guys have planned for this semester/this year?

SK: The current focus of the project is adapting itself to some changes in legislative funding by New York State, which has changed the internal infrastructure at Astor. Based upon the character of the population of kids at Astor, as well as the available time of the staff at Astor (which is inevitably limited), and not attempting to be a project which actually creates work for their partner, the project is continually trying to adapt itself to be exactly what would be most productive for Astor at a specific moment. Astor in the last six months has undergone changes, and so the project is working to mold itself into being a productive and efficacious partner.
Post Date:
10-16-2019