#FollowFriday: Cammie Jones and Elmira Bayrasli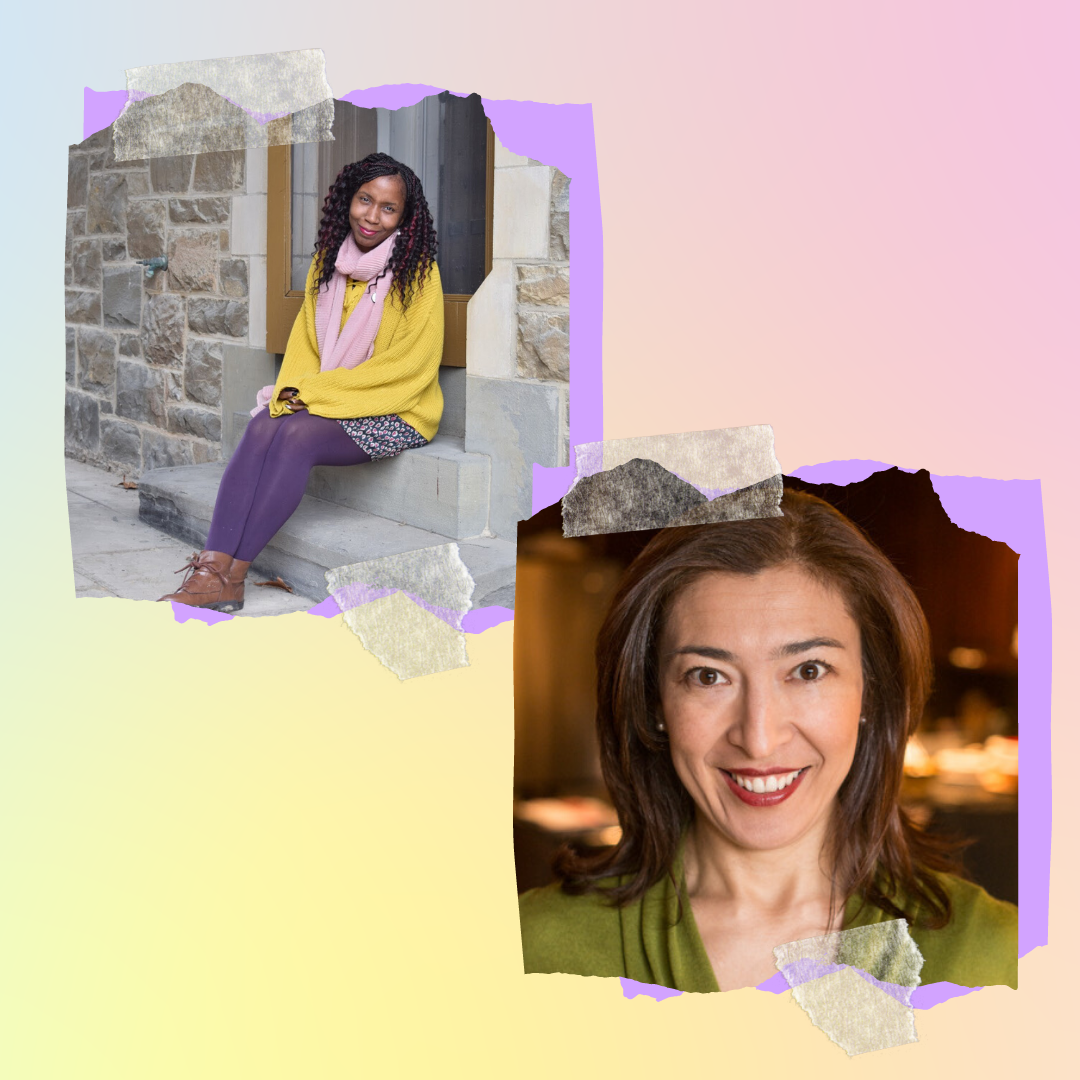 For the third week, the spotlight is on the Women & Covid-19 course's professors; Cammie Jones and Elmira Bayrasli! To hear a clip from this course's Q&A with their professors, head to @BardCCE on Instagram! And check out the sources below to connect with Cammie and Elmira and their work.
Cammie Jones
serves as the Associate Dean for Experiential Learning and Civic Engagement, oversees several domestic and international network experiential learning initiatives, and teaches "Women and Leadership" and "Women and COVID 19: Activism, Leadership, and Global Engagement" courses at Bard College. Before her role at Bard, Cammie developed and launched Dutchess Community College's Service Learning Department, which served over 50 nonprofit agencies within the county and accounted for over 11,000 annual hours of service. Furthermore, Cammie served as Assistant Director of Student-Athlete Enhancement at Marist College, which led to the founding of a female leadership program, Ladies Empowering Athletics, and created an expansive life-skills program for student athletes. Cammie also launched several prevention empowerment-based programs through her work as Prevention Coordinator at Grace Smith House, Inc., a non-profit domestic-violence agency serving residents of Dutchess County, New York. Cammie leads a life of service and leadership within the Dutchess County community through serving on several board and committees for local organizations for women empowerment, and has received several awards for her work in higher education and community engagement, which include the Dutchess County Regional Chamber Of Commerce's 2012 Forty Under 40 Class, N4A 2014 Professional Promise Award for Region 1, and the AWCC 2017 Forty Under 40 Class, and the 2017 Arc of Dutchess Peggy Martinko Community Trailblazer Award. Cammie holds a B.S. in Kinesiology from the University of Texas at Austin and a M.A. in Higher Education Administration from Louisiana State University A&M.
Cammie was also recently selected to join the inaugural women's leadership cohort of Majority Leaders with the Supermajority Education Fund!
Read more here
.
Twitter
Further Learning:
Their Eyes Were Watching God
by Zora Neale Hurston,
Becoming
(Streaming on Netflix) and
What A Day and Unlocking Us with Brene Brown
.
Elmira Bayrasli
is the Director of the Bard Globalization and International Affairs Program (BGIA). She is also the co-founder of Foreign Policy Interrupted. In 2015, Public Affairs published her first book,
From the Other Side of the World: Extraordinary Entrepreneurs, Unlikely Places
, a book that looks at the rise of entrepreneurship globally. From 2002 to 2006, Elmira lived in Sarajevo, Bosnia-Herzegovina where she was the Chief Spokesperson for the OSCE Mission. From 1994-2000 she was presidential appointee at the U.S. State Department, working for Madeleine Albright and Richard Holbrooke, respectively. Elmira is a regular contributor on global entrepreneurship for Techcrunch. She also provides analysis on foreign policy, particularly on Turkey. Her work has appeared in Reuters, Foreign Affairs, Foreign Policy, Washington Post, Quartz, Fortune, Forbes, The New Republic, CNN, NPR, BBC, Al Jazeera, the Wall Street Journal, and the New York Times. Elmira sits on several boards, including Invest2Innovate, Turkish Women's International Network, and Our Secure Future. She is a Mets fan and a simit eater.
Visit her website
!
Twitter
From the Other Side of the World: Extraordinary Entrepreneurs, Unlikely Places
by Elmira Bayrasli
Post Date:
07-17-2020