Fourth Art Box Project Ribbon-Cutting Set for Sept. 23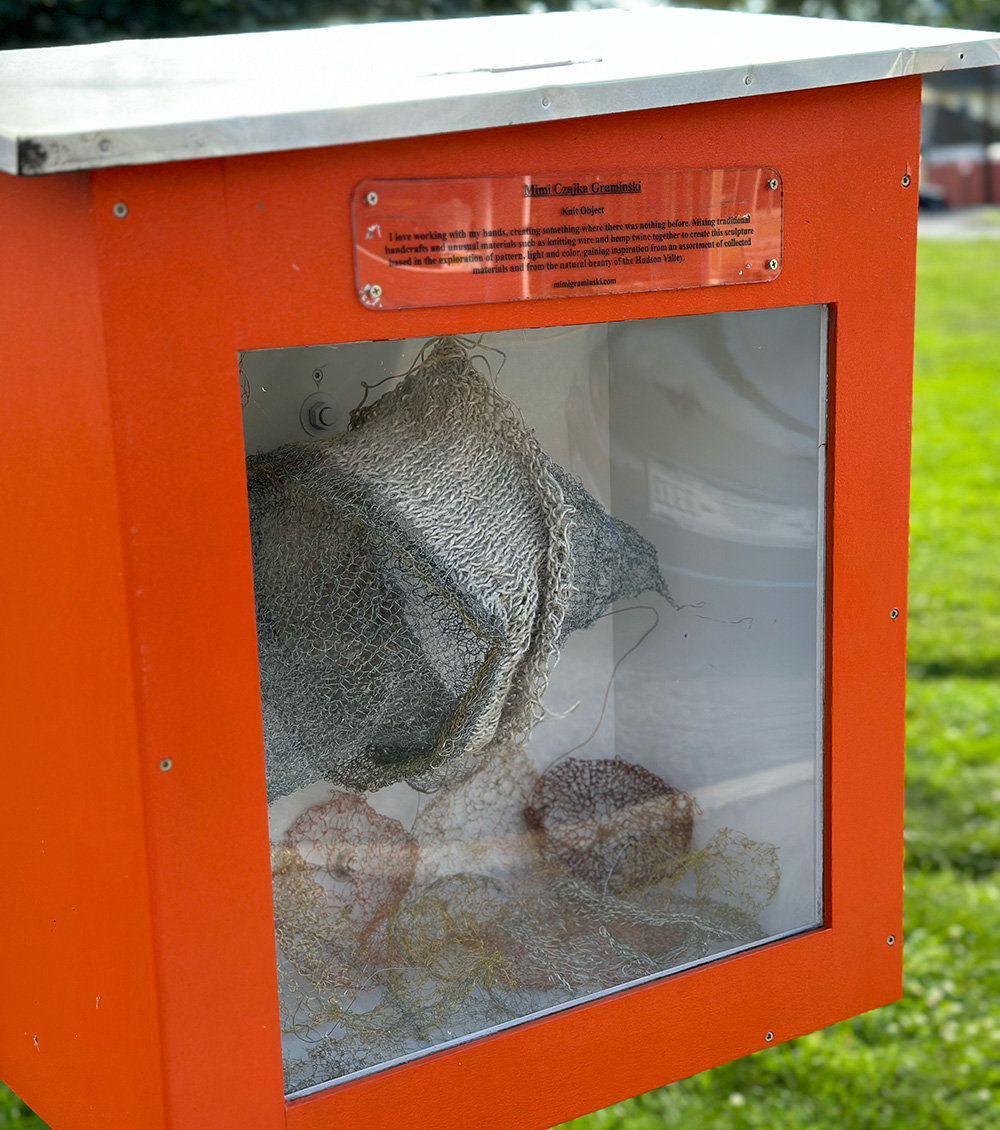 The Town of Red Hook and the Audubon Sustainable Community Working Group invite the community to celebrate the final ribbon-cutting marking the launch of the fourth art box for the Art Box Project on Hardscrabble Day, Sept. 23, at 3:15 p.m.
The Art Box Project reflects the values that make Red Hook … Red Hook. Located in key places where the community gathers and where the town's long history and commitment to agriculture, green spaces, local business, arts, education and preservation reflect Audubon's pillars of sustainability that promote health of the local environment, the quality of life for citizens and economic vitality.
Located between Holy Cow Ice Cream and St. Margaret's Home, the fourth art box features the work of
Daniel Baxter,
an award-winning illustrator and fine artist who has worked with American Airlines, Forbes, Harvard Business Review, IBM, Johns Hopkins, Microsoft, New York Magazine, The New York Times, Norton Books, NPR, Penguin-Putnam, Random House, Time Magazine, The Wall Street Journal The Washington Post and more. In addition to his own work, Dan provides content for magazines, newspapers, children's books and websites.
The other three arts boxes are in Red Hook Village, the Red Hook Community Center, and Greig Farm. The art represents the beauty of Red Hook as well as the long history of the influence of artists in the region.
Other artists' work on display are
Mimi Czajka Graminski
, a multi-disciplinary artist working in a variety of media - sculpture, installation, drawing, painting, photography, video. Her work is wide ranging, and is consistently based in the exploration of materials, light and color.
Barbara Westermann
is a sculptor and installation artist. Her sculptures, prints, and drawings are minimalist and conceptual, with an emphasis on social sculpture, urban planning, geometry, geophysical mapping, and music. Barbara uses site-specific work that involves sculpture, prints, architecture, and engineering. She uses sculpture to 'embody' utilitarian objects.
Perry Allen is a multi-disciplinary artist often using film/video, performance, music, and civic space. He likes to think about nature, place, and the boundaries of subjectivity.
The Art Box Project will feature rotating installations that express sustainability resolutions and proclamations committing to their sustainable practices for their organizations (see the
town website
for more details).
Post Date:
09-18-2023