Hillary Rodham Clinton Visits Bard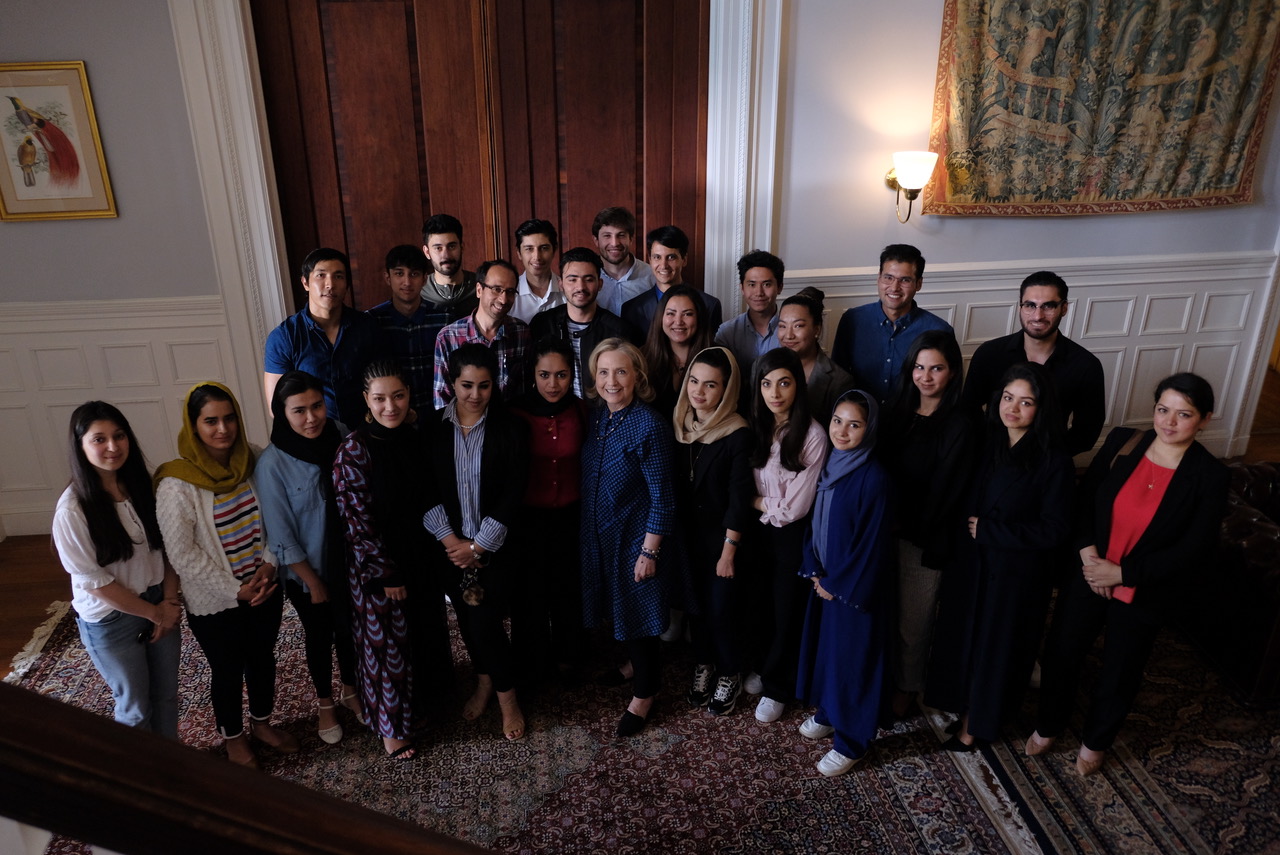 On Monday, May 23, Hillary Rodham Clinton visited Bard to meet with 34 of the Afghan students currently enrolled at the College. The students gathered at Blithewood, where they shared their stories with Clinton, who has a longstanding interest in helping Afghan women and students.
Most of these students came to Bard after the fall of Afghanistan to the Taliban last August as part of an effort by Bard, OSUN, and our other international partners to help Afghan students continue their education in safety. Bard has already accepted more than 100 Afghan students to its campuses. Bard expects the Annandale campus cohort to grow to at least 50 students by fall 2022.
In addition to meeting with the Afghan students, Clinton spent time with administrators and campus leaders of several Bard initiatives, including the Bard Prison Initiative, Bard Early Colleges, Bard College Clemente Course in the Humanities, as well as civic engagement programs such as
[email protected]
, La Voz,
[email protected]
, and Sister2Sister.
Post Date:
05-26-2022