Multicultural Community Brunch a big draw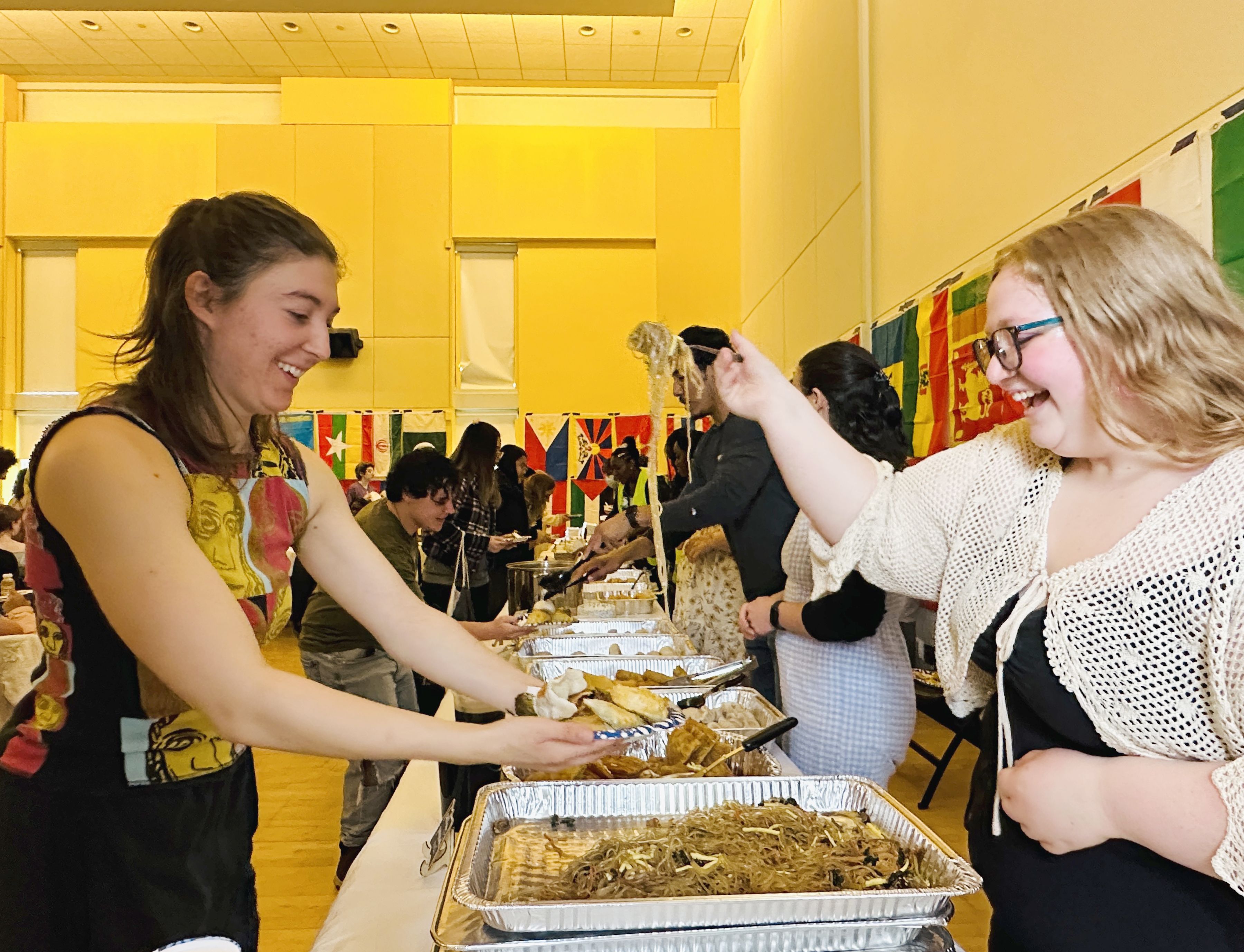 By Yein Kim
It was a beautiful Saturday morning and the Bertelsmann Campus Center was abuzz with excitement as students, faculty, and staff prepared for the Multicultural Community Brunch.
The second annual event, organized by a multitude of Bard community organizations and sponsored by several departments, was intended to foster community over a delicious international brunch. People arrived in droves, dressed in an array of cultural clothing and costumes, ready to enjoy the festivities.
The Bard Fashion and Models club organized a Fashion Show, featuring models showcasing traditional and contemporary styles from around the world. The audience cheered as each model explained their costumes, proudly displaying their cultural heritage.
As the Fashion Show ended, attendees eagerly made their way to the brunch buffet. The scent of diverse spices and flavors filled the air, as they feasted on dishes from around the world. The air was filled with laughter, music, and lively conversation as people of all backgrounds came together to celebrate the diversity of the Bard community.
The event provided a space for people to learn about different cultures and connect with others who share their interests and values. As the event drew to a close, participants exchanged contact information and shared their appreciation for the multicultural experience. The event was a true testament to the power of community-building and inclusivity. It was a day filled with laughter, friendship, and a celebration of diversity, reminding everyone of the beauty of multiculturalism.
The sponsors of the event: Institute for international Liberal Education, Office of Diversity, Equity Inclusion, Office of the Dean of Inclusive Excellence, Office of Student Activities, Asian Student Organization, International Student Organization, Bard Wellness, The Center for Civic Engagement, Bard Counseling Services, Bard TLS, Bard Houses, R&B Club, Fashion and Model Club, Dean of Graduate Studies, and the Dean of the College.
Post Date:
05-04-2023