Q&A with Lexi Parra '18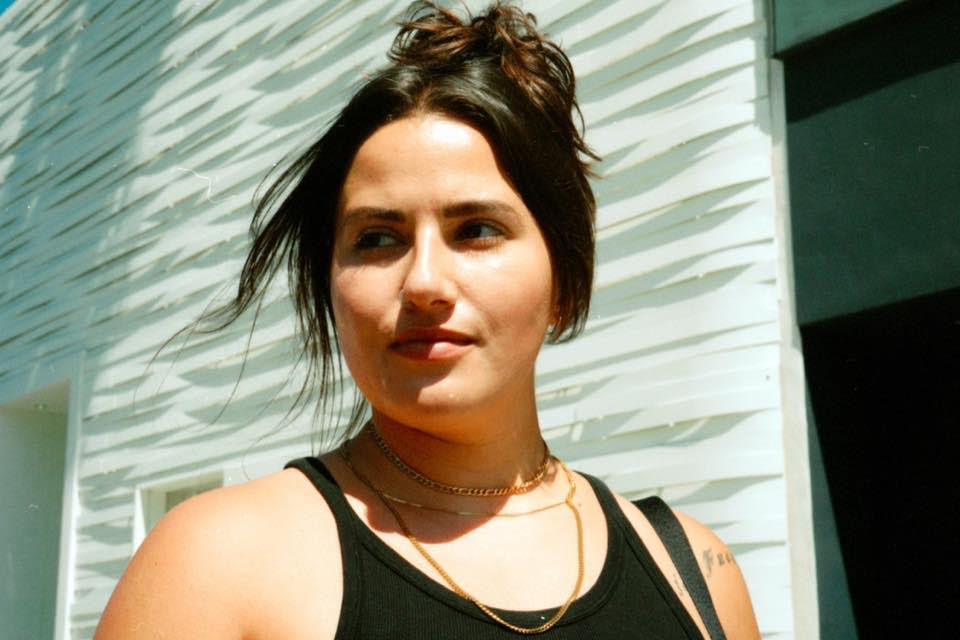 Lexi Parra '18 is a Venezuelan-American photographer and community educator based between Caracas and New York. Parra will be on campus on Wednesday, November 1. A Conversations and Lunch event will take place in the George Ball Lounge of the Campus Center from noon to 1:30 that day.
By Lauren Rodgers '27
Q: Tell us a bit about yourself and your background.A:
I am a Venezuelan-American photographer, community educator, and a Bard alum. After graduating in 2018 with my degree in Photography and Human Rights, I began to focus my work on youth culture, migration, the personal effects of inequality and violence, and themes of resilience. I'm the founder of
Project MiRA,
an arts education initiative based in Caracas, and also a community manager at Women Photograph. I'm bilingual (Spanish and English), and am currently working between Caracas and New York.
Q: What inspired you to pursue photography?A:
I grew up going to my dad's sets—he is a director of photography in the commercial world—and, even though I didn't realize it at the time, it set me up to want to be a photographer. I was the kid with a big DSLR camera on my shoulder wherever I went, taking mediocre travel pictures. When I got accepted to Bard, I realized the Photography Program was renowned and thought it was something I should pursue. What has inspired me to make images and tell stories is my obsessive curiosity and want to connect with people. My camera is one of the ways that I do that.
Q: Your photography focuses on youth culture, migration, inequality, and resilience. What inspired you to incorporate activism into your artistic work?A:
Honestly, I don't know if my work as a photographer / journalist would be considered 'activism.' During my time at Bard, I was a community organizer and my senior thesis work had a lot to do with representation and healing, which was my response to our world at the time. That ethos continues to guide me; to make beautiful and dignified images, particularly because I work in places and with people who are going through crises. While I don't know if an image can have any tangible impact on the world, I do think it matters how we show up and engage. I hope that
in the way I work that it is an interaction, rather than something that is extractive.
Q: Why did you choose to attend Bard?
A:
When it came time to make a decision, Bard seemed to be the right fit for me. I had visited the campus and, coming from Minneapolis, was new to the landscape of Northeast private colleges. Bard had a flexibility in its programming that intrigued me. The financial aid package was substantial, too, which I needed to go to a college like Bard. I didn't have crazy high expectations when I got to campus because I was so out of my element—but the teachers/mentors and friends I made, the experiences I had, absolutely shaped me into the person I am today.
Q: How do you feel your roots in Venezuela and Hispanic culture have influenced your work and photographic perspective?A:
I think living in Venezuela since graduating Bard has shaped my work more so than being Venezuelan. It took going back to my dad's home country to actually feel those roots. Growing up, I didn't have strong connections beyond making
arepas
or visiting my dad's few Venezuelan friends, who also somehow landed in Minneapolis. In college, I embraced my latinidad but, still, it didn't have roots yet. Going back to Caracas, though, as an adult shaped my work immensely.
As an insider-outsider, I learned to listen first. Having lived in Venezuela during a part of its years-long crisis, I now feel a deep sense of responsibility to cover the ongoing effects on communities with the focus being on the strength and resilience that people have to create something as everything is on the brink of collapse. That duality, that complexity, has informed how I see the world. My connection to Venezuela has translated into an intimacy with stories of migration, too, which has been both heartbreaking and fulfilling.
Q: Could you tell us about Project MiRA, the arts education initiative you founded?
A:
Project MiRA brought me to Caracas after graduating from Bard in 2018. Through the Davis Peace Prize, I went to Venezuela with a bag of old digital cameras to host workshops through the Tiuna el Fuerte cultural park. The idea was to give cameras to people who are living the crisis, to see the reality through their eyes and change the dynamic of photographer-subject during a time of turmoil. After a year of traveling the country teaching groups of kids and adults, I formalized the initiative into Project MiRA ("look" in Spanish). Our methodology brings photography workshops to informal community spaces in remote areas of the barrios of Caracas, collaborating with local community leaders, to work with teen girls. The programming focuses on issues of representation, storytelling and visual literacy. In five years, we have taught over 600 young people, exhibited their work in both Caracas and New York and have been a part of a children's photography book. The work I do with Project MiRA has been so informative to my person, as well as my work as a photographer, and I am beyond grateful for the community support that makes it possible.
Q: For you, what does it mean to be an active community member?
A:
Being an active community member really comes down to being human: someone who has empathy, who shows up. It is so easy, especially in the US, to isolate and think of ourselves in terms of our individual self. When we come together in community and actually understand that we are a part of something bigger, it can be both empowering and reassuring. We just have to show up and offer what we can.
Q: When do you feel your work is most challenging, and when do you feel your work is most rewarding?
A:
My work is most challenging when I feel helpless. Hearing someone talk about their journey through the Darien Gap, or holding their hand as they tell me about losing their brother in a police raid ... I can't do anything tangible to help. My work isn't going to take their pain away, or make it better. I can be there, and be present with them, but the feeling of not being able to do more is always the worst part of my job. The most rewarding thing is when people see their picture in a newspaper or an article, or hold a print I brought for them. It's the most rewarding because they feel seen, acknowledged. Similarly, when I'm teaching, I get so excited when a student learns to claim her space, her opinion—when she trusts us enough to really flex. There's nothing better than that.
Q: You've only been out of college for five years. What are your tips to cultivating a successful career post-grad?
A:
I would definitely take advantage of the opportunities that are available at Bard. Go to every conference you can, have coffee with a professor whose work you admire, scour for internships or jobs that can give you some experience and insight while you are still in school. Photojournalism found me after college, and I'm grateful to have had mentors who guided me into this career. While I didn't study photojournalism, my varied experiences through Bard did set me up with skills that are vital to what I do now. So, I would say be open to any opportunities and use the network to your advantage.
---
More about Lexi Parra '18:
Post Date:
10-27-2023