Dispatches from ELAS: Riley Cerabona '23 Urges Stronger ADA Compliance in Red Hook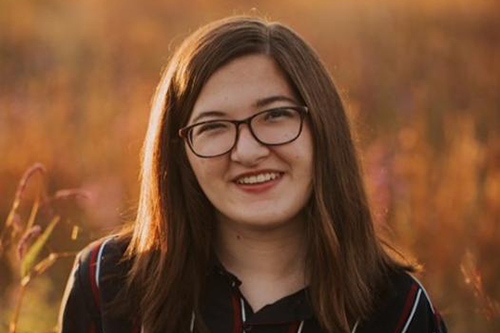 In Student as Citizen taught by Jonathan Becker and Erin Cannan, students researched and engaged with local, state, and national politics by combining active assignments with experiential learning. They were then tasked to coordinate these skills and create a project proposal that addresses an issue with actionable solutions. One of these students, Riley Cerabona '23 would go on to present her work to the Red Hook Town Board urging for stronger ADA Compliance in the Village of Red Hook. Read on below...
Bringing all Red Hook businesses into compliance with the Americans with Disabilities Act (ADA) should be a top priority, a disabled Bard College student tonight told the Town Board. And Town Supervisor Robert McKeon promptly said he would reach out to experts to see how the Town Board can assist Village commercial property owners to make ADA compliance a higher priority.
"We're really looking good in terms of our municipal assets," McKeon said, noting improvements to sidewalks, the Town Hall campus, and the Rec Park fields and playground. "But your recommendations are well-timed. We have a long way to go in some of our commercial spaces."
Post Date:
12-09-2020