SCALE Project Builds Community by Bridging Gaps in Equitable Access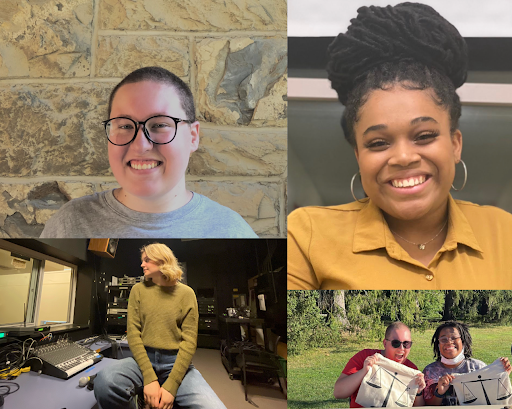 By Emily Costello '23
The SCALE Project is led by students who have seen gaps in affordable access and want to eliminate them. Through their work, they encourage their peers to make a change at Bard by showing up for themselves and for others.
Since 2017, the SCALE Project (Socioeconomics and the Lived Experience) has become integral to the lives of Bard students. This student-run club collaborates with students, faculty, and administrators to make college less of a financial burden for students and provide resources to make the college experience as a whole less daunting. Through programs, town halls, and meetings with administrators and faculty, the SCALE Project listens to students' needs and works to provide ways to make college more approachable and affordable for everyone.
The SCALE Project is led by students who have seen and want to eliminate gaps in affordable access.
Emily O'Rourke '25
saw going to college as a daunting experience because of the many fees that come with higher education. As a first-generation student with limited financial resources, she was able benefit from the important role SCALE played in helping her pay for textbooks during her first year. Emily found that getting an education is a lot more approachable with these kinds of programs.
Sarah Seager '24
had a similar experience. She saw how COVID worsened the equity gaps at Bard and how the SCALE Project prioritized sharing resources with students to provide support. For
Emily Joachim '24
, her work with the Office of Equity and Inclusion (OEI) inspired her to look at student resources differently and in a way that was open to everyone and not just students that are part of OEI. "Bard had a huge gap, and I can be part of the change," she said.
The SCALE Project has implemented many programs that can be seen around campus. The Book Rental Program is one of the most well-known since it allows students to access required textbooks even if they're not able to purchase or rent book themselves. The SCALE Project covers the cost of book rentals through the Bard Bookstore although students also have the option of borrowing books from the SCALE Library maintained by Stevenson Library staff. The Studio Art fee waiver was a recent change at Bard. Through the SCALE Project's work, the $100 fee to take a studio art class was waived for all students. Another program is the SCALE Internship Equity Award (SIEA), which is funded by a generous donation from a Bard alum. The award provides financial support to low-income and first-generation students pursuing any unpaid or low-paying internship.
In addition to these programs, SCALE hosts a variety of events for students, such as the popular Resource Fairs where students can receive free soap, toothpaste, educational materials, and other supplies. Some projects currently in the works are providing free summer storage pods for students, working with departments on campus to be more transparent about fees, collaborating with clubs like Code Red and the Student Labor Dialogue, meeting with student government, and building community between first-generation and low-income students. Working collaboratively is part of SCALE's mission and is exemplary of the drive and resolve of student leaders at Bard. As Emily Joachim said, "We want to work together instead of working apart, because we're stronger in numbers."
The student leaders of the SCALE Project encourage their peers to make a change at Bard by showing up for themselves and for others. "Show up in physical space with each other and take up space in the classroom," said Sarah. "Showing up is the most important thing. Don't be afraid to voice your opinion," added Emily. If you're interested in learning more about the SCALE Project or joining the team,
send an email
or check out their
social media
, and keep an eye on Handshake for positions opening up in January.
Post Date:
12-02-2022