Spotlight: Joelle Powe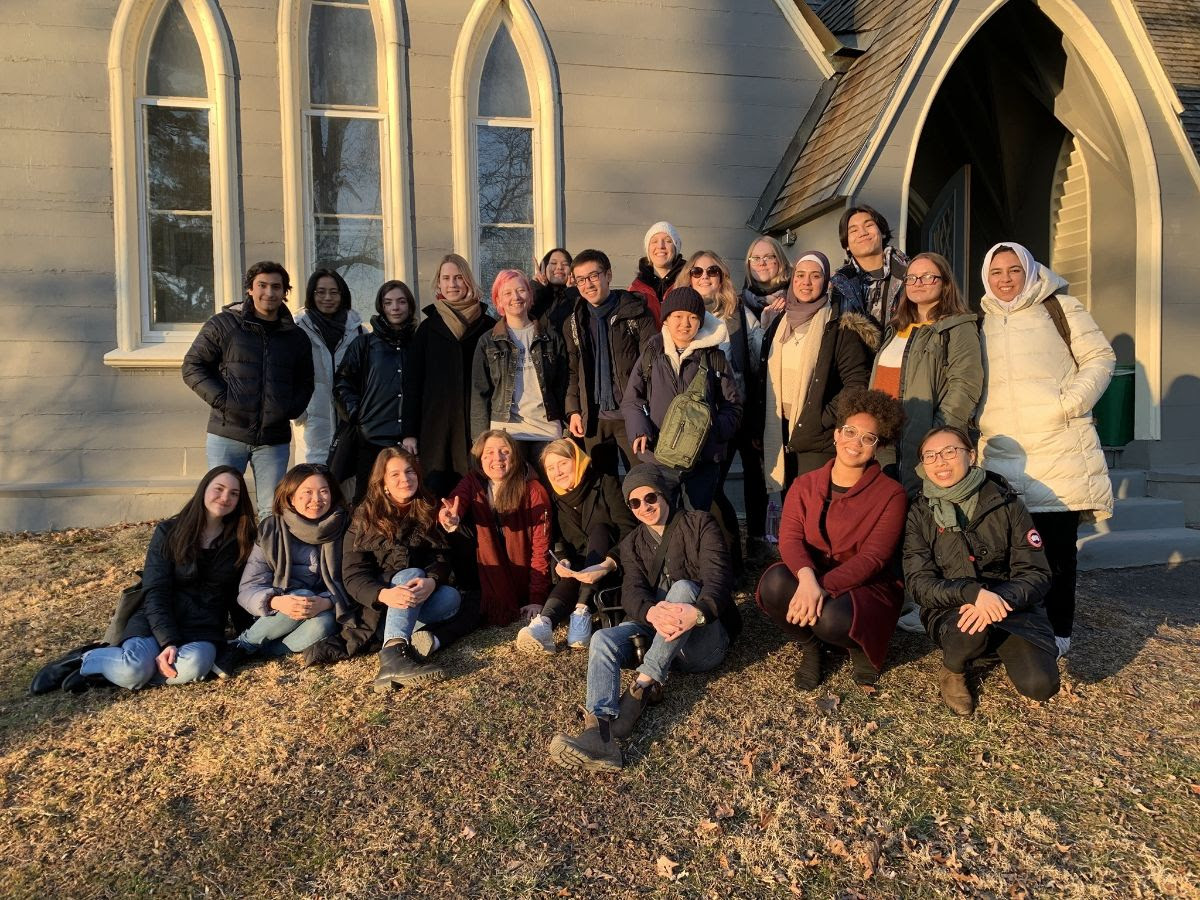 Written by Joelle Powe '22
The Program in International Education (PIE) and Bard's Tuition Exchange bring about twenty five to thirty students from across the Bard network and Tuition Exchange partners to the Annandale campus each semester. My role within the Institute for International Liberal Education (IILE) is to support integration efforts into the Bard community by connecting this group of students to CCE's community outreach programs, friendly Peer Counselors, and other international students. In this position, I also organize excursions and join the group to explore beautiful places that I am also seeing for the first time as an international student.
I first started working with PIE and Exchange students after my now supervisor, Trish Fleming, pulled her car over to ask me to work with the Fall 2019 cohort. She had seen my presentation encouraging conversations across cultures at The Difference and Justice Symposium shortly before that, and asked me to support the next cohort in their adaptation process. I have worked with Bard Abroad for almost a year now and I continue to support my second cohort as they come to the end of their semester with an unexpected ending.
Since the unprecedented circumstances presented by COVID-19, a number of PIE-Exchange students have returned to their home countries, while many remain on campus. In March, I myself returned to my home in Jamaica. To keep them connected to one another, as a group going through the same experience, I created newsletters. I reached out personally to each student, those who remained in Annandale as well as those who returned to Ecuador, Kyrgyzstan, Russia, and Egypt. With their stories and photos, I was able to compile a newsletter to share with the entire group. One student is sewing masks, another is coloring, one who lives in the US sent in a photo of the hopeful poem her mom posted on their fridge. I hope that seeing the way they're all responding, surviving, and thriving will remind them that they are still part of an experience and community at Bard, despite being apart.
Post Date:
05-15-2020