Spring Fling offers artistic flair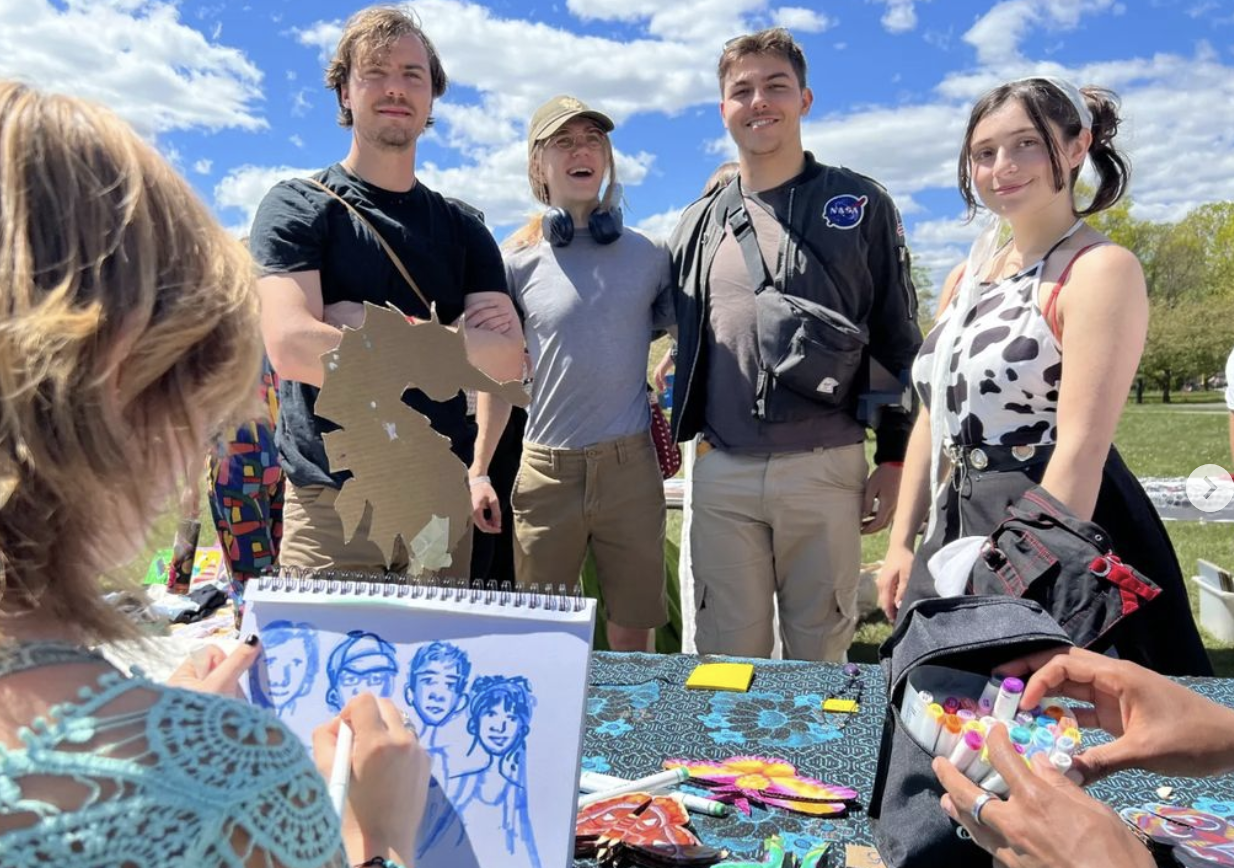 By Sofia Belle Schuhbeck '26
Spring Fling, an annual event at Bard, is naturally lively with music, dance, and endless ways to engage with the community. Many students set up stands on the quad, including lemonade stands, clothing sales, and even screen printing.
One particular stand, run by Mya Mackiewicz '26 and James Washington '26, had students visiting all day, buying their unique art creations and enjoying the atmosphere of their peers. Mya plans a joint major in Studio Art and Film and James intends to double major in Architecture and Studio Art.
Mya and James were selling their beautifully painted cutouts of moths and fish, caricatures, and they even had tote bags. This is not their first sale, however, as Mya notes "We have been selling our art during our entire time at Bard, usually just setting up a blanket outside of Kline or signing up for craft fairs; so we were very excited to have the opportunity to sell during Spring Fling."
Not only is this an amazing opportunity to make some money, Mya describes the greater benefit of "meeting other artists and making connections." Spring Fling is an event that brings individuals from across the Bard community together, as the "whole campus comes alive." As the community comes together, students are encouraged to get involved in the entrepreneurial and civic sphere of our area, one of the most remarkable results of this event.
Naturally, there is a lot of time and effort put into orchestrating an event such as Spring Fling, and Mya says that "the students that organize these events really care about the creativity of their peers. They are always super passionate, willing, and supportive."
This is merely one example of the support felt throughout this process by everyone involved in making it as special as it was. The community showed up and for Mya and James, displayed "an overwhelming amount of support."
Post Date:
05-12-2023