Student Profile: Caroline He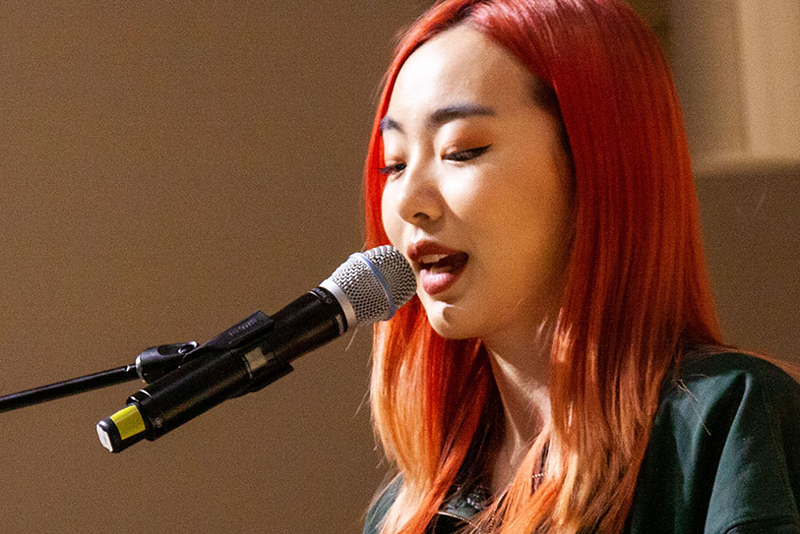 By Elena Thompson '23
Bard student and anthropology major Caroline He '23 has been working hard to support those hardest hit by COVID-19 since February. As the head organizer of the Coronavirus Relief Benefit Concert, which took place in Olin Hall on February 22nd, she was able to help raise over $16,000 for medical supplies, all of which were sent to a hospital in China's Hubei Province. The concert also aimed to raise awareness about the impacts of the outbreak.
However, Caroline's work did not end there. Upon her return to China, she joined an NGO, Ginkgo Fellows in COVID-19 Relief Action. This volunteer operation, which was launched on January 30th, 2020, began its work collecting and delivering medical supplies to Hubei Province. However, on March 10, with the global movement of the outbreak, they expanded their operations to promote global endeavors by other organizations in affected regions.
As a volunteer at this organization, Caroline helped build and maintain a website, full of resources and information on the coronavirus. She helped translate firsthand experiences and advice on relief action from Hubei. These resources are now available in seven languages, including English, Spanish, Italian, Farsi, and German. You can check out her work
here
.
Watch this video about the Coronavirus Benefit Concert hosted by the Bard College Chinese Students Organization in February 2020.
Post Date:
05-01-2020