Then, Now, and in the Future, Election@Bard Fights for Students' Right to Vote.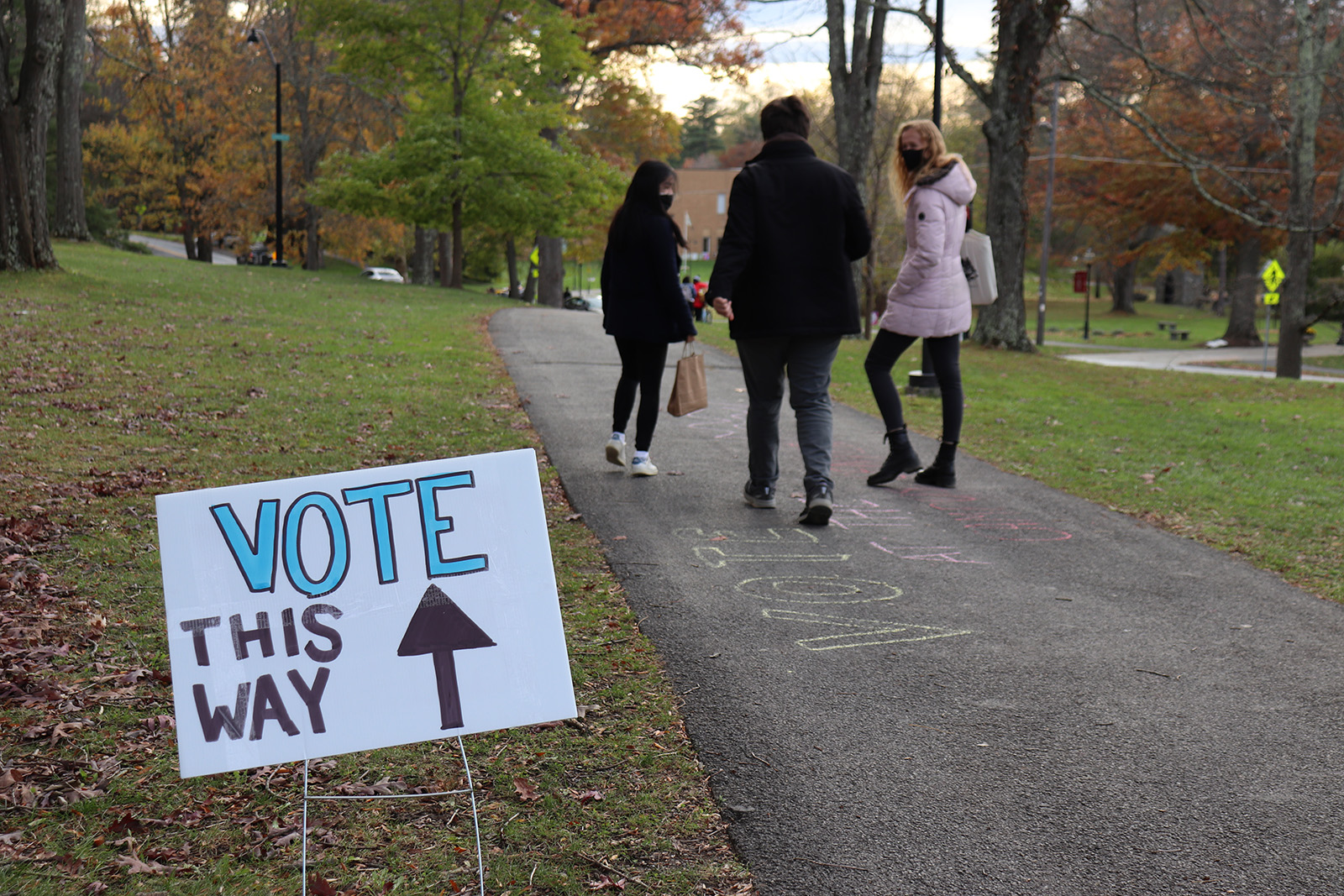 By Kathy Gaweda '21
In the four years that I've been a team member of Election@Bard, the topic of an on-campus polling place has been met with a knowing giggle and a sigh. Previous generations of Election@Bard leaders had fought so hard to make sure that Bard voters had their right to vote protected. They battled against voter suppression that came in the form of student residency questionnaires and argued for the right of Bard students to use the 30 Campus Road address. Yet, an on-campus polling place remained out of reach.
When I joined the team, we continued this good work by writing Op-Eds to build public support, sending letters of support to the Board of Elections, and meeting with previous Election Commissioners. But time and again we were either ignored or told we had no chance.
We were ignored or outright rejected despite the fact that the vast majority of voters in the district live on campus and that a space in the Campus Center, the Multi-Purpose Room, is more appropriately sized than the current polling place.
When the coronavirus pandemic hit, social distancing guidance made it impossible for the issue to be ignored any longer. In trying to imagine the line of voters out the door maintaining six feet of distance, or the multiple shuttles we would have to organize to ensure that no more than four people would be transported at a time. This was not only a major logistical challenge but a threat to the campus community's health and safety.
Supported by the Center for Civic Engagement, the Bard Administration, and the Andrew Goodman Foundation, we advanced litigation arguing that the MPR was the only option to ensure a safe Election Day.
I was so excited to see the support from the campus community as well as from outside sources. It's not every day that you get to be on the radio or that your team member is quoted in the New York Times. But despite the case and all of the excitement surrounding it, we couldn't let it get in the way of our day-to-day responsibilities. We had to continue making sure that students were registered, requesting absentee ballots, and voting early if possible. Finally, after months of legal back and forth, we won!
Election Day 2020 began and finished with a consistent flow of students entering the Campus Center intent on making their voices heard. After generations of organizing and an election season like no other, Bard students were able to vote safely and easily on their own campus at last.
Thinking back to that day, it seemed so calm. We had grown accustomed to the hustle and bustle of anticipating student schedules and arranging their shuttles to the old, off-campus polling site. But this time our efforts were paying off right in front of us.
However, our work is not done yet. Thanks to the inner workings of county politics, our campus polling place is not guaranteed for future elections. So Election@Bard is going to continue the fight. We look forward to continuing our work to ensure that on-campus voting at Bard College is protected and ensured for generations to come.
Post Date:
03-14-2021