TLS Spotlight: CultureConnect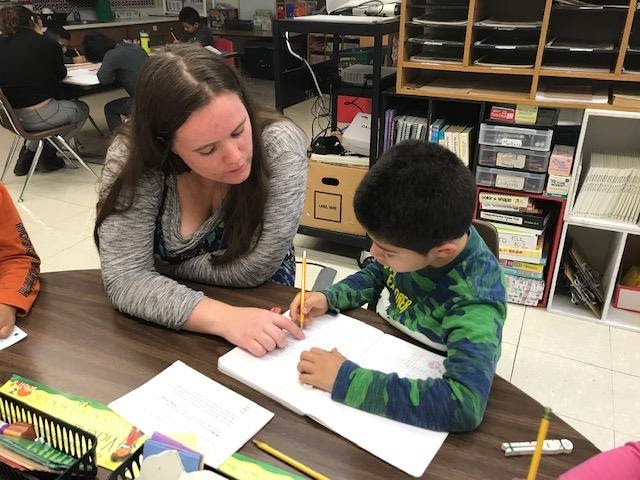 Written by Audrey Russell '20
Although many student-run clubs and projects have been changed drastically by the COVID-19 pandemic, several of them are still going strong–including the CultureConnect TLS project. To learn more about how the project has adapted to the new learning environment, I spoke to psychology major Jonathan Cseh '21, who has quickly turned the Bard chapter of CultureConnect around to suit today's living conditions.
AR: What are the goals of CultureConnect, and what does the TLS project do?
JC: We send Bard volunteers to two local elementary schools (one in Red Hook and one in Rhinebeck). We primarily tutor newly immigrated families in the area. The majority of childrens' families come from Central America–namely, Mexico and Honduras–but the children themselves tend to be born in the United States. Generally, their parents speak English poorly or not at all, and as a result the students are relatively disadvantaged at home. Their parents aren't able to help with homework, and because they work so much these students come home to empty houses. CultureConnect speaks to these disadvantages to provide tutoring in math and English, as well as other activities. Volunteers do a lot of playing outside with the students before going into classrooms to promote positive emotional and social development. Although most of the students speak perfect English, some of them–particularly in Red Hook–speak no or little English because they recently immigrated, so tutors speak Spanish and help them to read, write, and speak.
AR: How did you get involved with CultureConnect, and what has your leadership experience been like so far?
JC: I initially heard about CultureConnect from my very good friend Mitchell, who had been running the project at the time. He told me about it and I thought it sounded like an amazing way to make a positive difference in the community. I've always been fond of tutoring and playing with children, so I thought I would enjoy it. After one semester of being a volunteer–I tutored once a week–Mitchell studied abroad in Russia and asked me to replace him. He saw that I was dedicated and passionate, and he liked how openly and enthusiastically I interacted with the kids, so he asked me to replace him as leader.
I have a few roles as leader. One is to recruit new volunteers by tabling in Kline and the campus center. Once I have a long list of people, I communicate with everyone to schedule two or three training sessions. Here, current tutors provide a rundown of the program, and educate new volunteers on its values and goals, as well as tools to use as tutors to be effective in what they do. After this period, they start the program. Twice a week, I drive the volunteers to our elementary schools in Red Hook and Rhinebeck. During operation, I oversee the things that are happening and walk around from classroom to classroom to make sure everything is going well. I also do a lot of administration work and communication with other branches of CultureConnect. It's a lot of emails and coordination!
AR: How has CultureConnect changed since March–for you, the students, and other volunteers?
JC: We are doing what we can at a distance, and operating at a limited capacity since there's only so much we can do remotely. Since so many of the children we work with are financially disadvantaged, they don't have computers or videochat like more privileged people do. Basically, we just call the phones of parents and do activities with students over the phone. We've assigned one volunteer to each child (or group of siblings). Sometimes we give help with homework in math or English, but right now we're doing a variety of activities: vocabulary and reading activities where they read to us and we help them; science and social studies activities with the help of certain websites; and whatever else volunteers feel will be fun or useful. Each tutor has a lot of creative freedom, so each student is getting a personalized experience. For example, I like to assign my student lots of fun, descriptive creative writing activities, just because they are still beneficial even if they aren't directly related to homework.
One thing I've learned is how adaptive we are. When you get a bunch of people together who are focused on making a change and helping the community, it's amazing how many people will show up and help. We currently have seventeen students that are paired with tutors and meeting at least once a week and doing these beneficial activities. That's incredible, because even with this lack of physical connection in quarantine, we see them adapting and finding ways to do what they can. This is a result of the individual care and passion of each person and individual, and it shows how resilient and adaptive people who really care about making a difference can be.
Post Date:
05-08-2020