Bard Students Join Peers in Global Network for Student Action and Youth Leadership Conference in Kyrgyzstan
For the first time in two years, Bard students were able to join in person for the Annual Get Engaged Student Action and Youth Leadership Conference. This year's conference took place in Bishkek, Kyrgyzstan on the beautiful campus of the American University of Central Asia, bringing together undergraduate student leaders and mentors from 28 countries and 17 institutions in the Open Society University Network to discuss civic engagement projects students have been implementing in their respective countries.
On Monday, May 23, Hillary Rodham Clinton visited Bard to meet with 34 of the Afghan students currently enrolled at the College. The students gathered at Blithewood, where they shared their stories with Clinton, who has a longstanding interest in helping Afghan women and students.
Read More>>
As a partner in DOE's Better Climate Challenge, Bard College is one of only 50 organizations across the U.S. economy that are stepping up to the Challenge and driving real-world action toward a low-carbon future. Bard Senior Vice President and CFO Taun Toay discusses the College's sustainability efforts in a video interview as part of DOE's Better Climate Challenge "Decarbonization Download" series.
Read More>>
[email protected] Mentorship Model Improves Educational Outcomes for Young Men of Color in Kingston, New York
[email protected]
is a high school retention and college persistence organization cofounded by Dariel Vasquez '17 and Harry Johnson '17 when they were students at Bard College.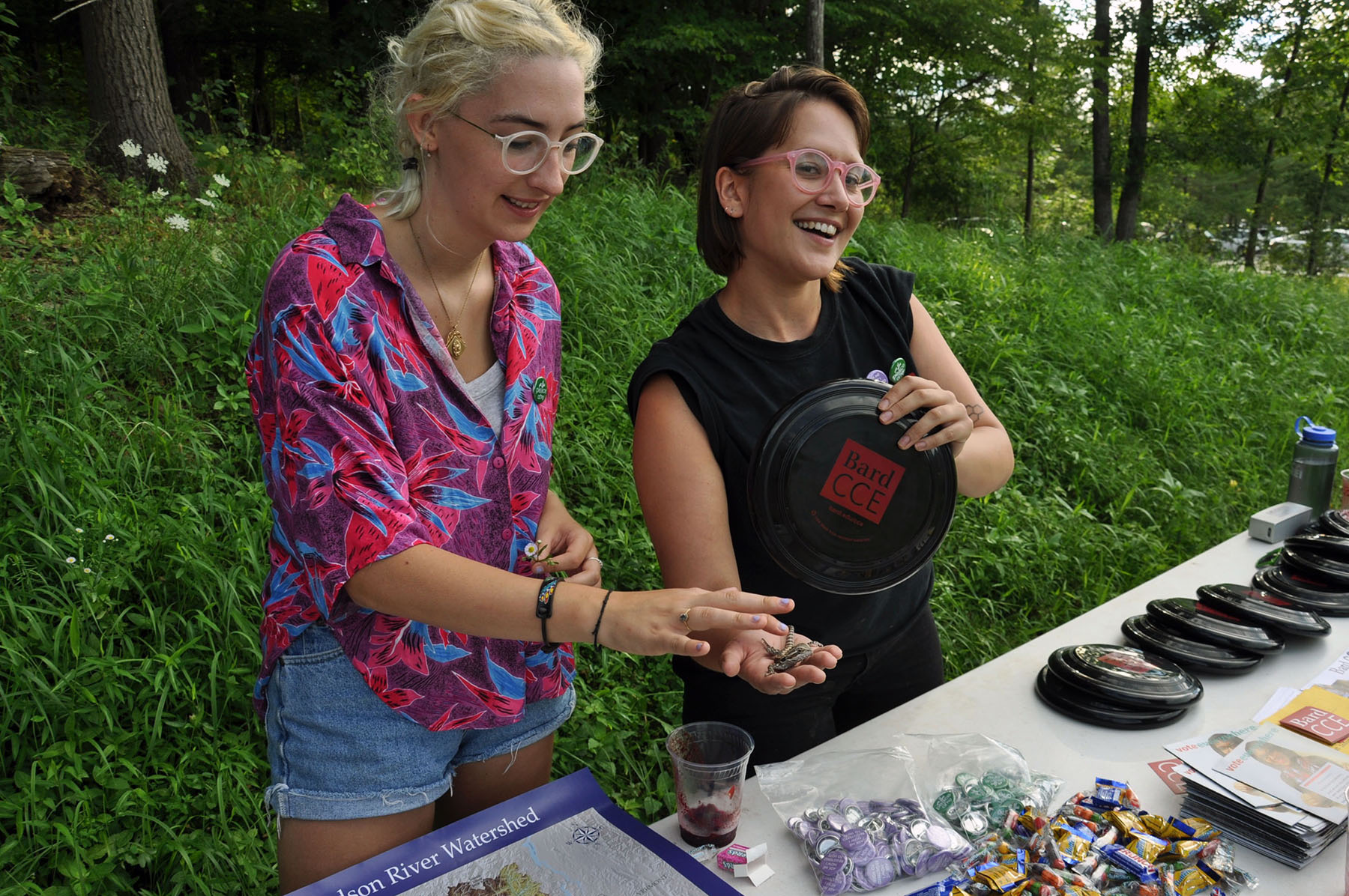 Student Environmental Action
The Bard Sustainability Mixer connects first-year students to campus sustainability efforts during the Language and Thinking program in August.