Bard College Recognized by U.S. Department of Energy for Committing to Reduce Portfolio-Wide Greenhouse Gas Emissions by at Least 50% Within 10 Years
The U.S. Department of Energy (DOE) recognized Bard College for committing to reduce portfolio-wide greenhouse gas emissions by at least 50% within 10 years and to work with DOE to share successful solutions and decarbonization strategies. As a partner in DOE's Better Climate Challenge, Bard College is one of only 50 organizations across the U.S. economy that are stepping up to the Challenge and driving real-world action toward a low-carbon future. As a place of higher education, Bard College's campus and buildings are its biggest carbon footprint. Bard is the only small liberal arts college in the country that is converting its built environment to carbon neutral as a Better Climate Challenge partner. Bard Senior Vice President and CFO Taun Toay discusses the College's sustainability efforts in a video interview as part of DOE's Better Climate Challenge "Decarbonization Download" series.
As rising authoritarianism threatens democracies and liberal education worldwide, networks like the Open Society University Network (OSUN) become all the more necessary, writes Jonathan Becker, Bard's vice president for academic affairs and vice chancellor of OSUN, for
Liberal Education
. A founding member of OSUN, Bard has brought 25 years of experience in global engagement with the liberal arts and sciences—experiences that Becker says "taught us lessons in resilience and lasting impact."
Read More>>
As a part of the new budget, the New York State Legislature and Governor Kathy Hochul have passed legislation to mandate polling places on college campuses with 300 or more registered students or at a nearby site proposed by the college. The legislation will also prevent the division of college campuses into multiple voting districts.
Read More>>
[email protected] Mentorship Model Improves Educational Outcomes for Young Men of Color in Kingston, New York
[email protected]
is a high school retention and college persistence organization cofounded by Dariel Vasquez '17 and Harry Johnson '17 when they were students at Bard College. The organization works to improve the academic and social-emotional outcomes for young men of color in both secondary and postsecondary education. In a
video
produced as a case study for the Open Society Network, of which Bard is a founding partner,
[email protected]
Executive Director Vasquez asks: "What happens when you take those people who are closest to the problem and often furthest from the resources . . . and position that group to lead the work and not just be objects of it? They tend to have the most creative solutions. They tend to be those who can see the problem and understand it and break it down and address it better than anyone else."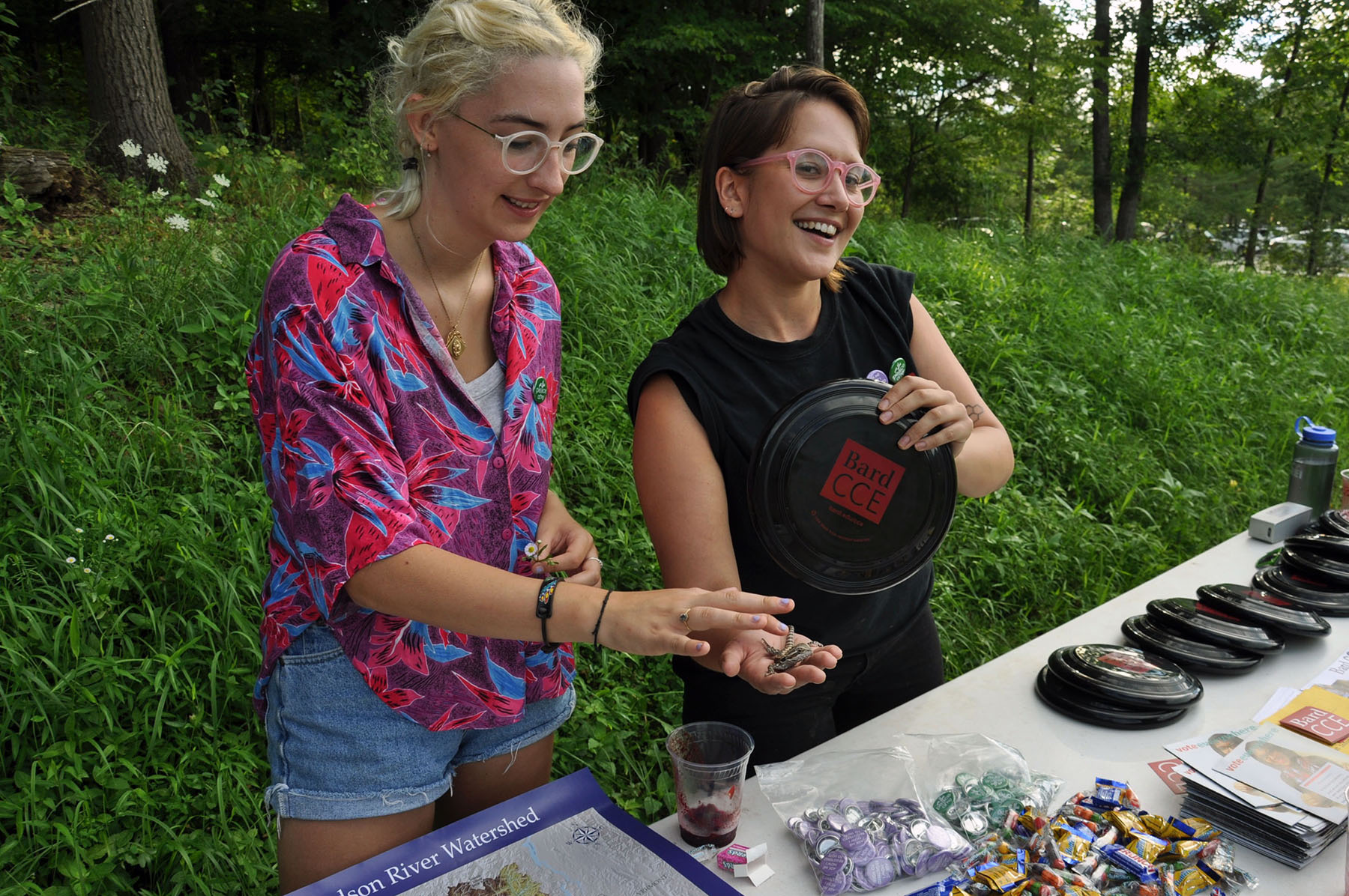 Student Environmental Action
The Bard Sustainability Mixer connects first-year students to campus sustainability efforts during the Language and Thinking program in August.