Election@Bard, Andrew Goodman Foundation, and Bard College President File Voter Suppression Lawsuit Against the Dutchess County Board of Elections
Red Hook Town Board Votes for On-Campus Polling Place
On August 26, 2020 the Red Hook Town Board voted unanimously to move the polling site in District 5 to the Bard College campus in Annandale-on-Hudson. The recommendation is forwarded to Election Commissioners in Dutchess County, who will make a final determiniation.

Watch the presentation offered by the Election@Bard team: Adrian Costa (also Speaker for the Student Body), Sadia Saba, and Sarah deVeer ('17), CCE Outreach Coordinator, starting at mintue 35:00.
Spring 2020 Update
The fight to relocate Bard's polling place to campus has been revitalized as of Spring 2020. Election@Bard and the Andrew Goodman Foundation, now represented by Venable LLP, a New York City-based law firm, recently submitted a letter to the Dutchess County Board of Elections demanding the relocation of Bard's polling place to campus. The group is open to exploring possible litigation should the request not be complied with.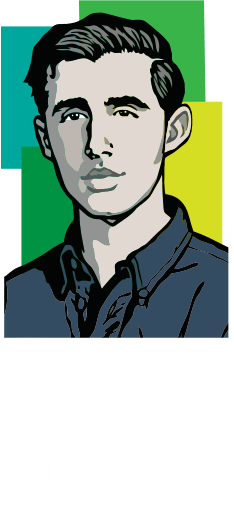 The Andrew Goodman Foundation
The Andrew Goodman Foundation was created in 1966 by Robert and Carolyn Goodman to carry on the spirit and the purpose of their son Andrew's life. Today, our work harnesses the legacy of courageous civic action to grow new leaders of change: young adults bitten by the spirit of activism (like Andy). Our campus coalitions spread a culture of participatory democracy, promoting the right to vote while incubating a new civic-minded generation.
Advocacy Polling
Our voting district's population center is here at home, at Bard. Why must we travel 3 miles to vote?
This concern follows a history of voting accessibility issues for college-age voters in Dutchess County. In 1979, the U.S. Supreme Court ruled in Symm vs. The United States that denying college students the presumption of bona fide residency was unconstitutional. Decades after that decision, college students in Dutchess County faced undue and unjustified barriers to voting. The egregious disenfranchisement tactics occurred consistently until 2004. During that time, young registered voters in Dutchess County were systematically barred from voting through the use of a "supplemental" questionnaire. The Board of Elections required this supplemental form exclusively from voters residing at college residences. The practice ended in 2004, after students and administrators from Bard, Vassar, and Marist, civil rights organizations, and a bipartisan group of local elected officials united to put an end to this unjust practice. Since then, conditions have improved, but litigation was required in 2009 and 2012 to ensure the equal treatment and enfranchisement of college-age voters.

In addition to the unnecessary distance, the polling site is located on an unlit and high-speed county road that has no pedestrian sidewalks. The present polling site is irrefutably inaccessible by foot. A polling site on Bard's campus would be immediately accessible by foot to 68 percent of all voters in this voting district.

Furthermore, the current polling site is inaccessible by mass transit. However, a polling site at Bard College would be accessible by LOOP bus. It is important to note that, in 2010, NYS Election Law was amended to give preference to sites accessible by mass transit; "each polling place designated, whenever practicable, shall be situated directly on a public transportation route" (NY Elec L § 4-104 [6] [a]).



































Voter Map Factsheet (PDF)