Voting is a Fundamental Right
Scroll down for court decisions, videos, and more about Bard's successful fight to secure a polling place on campus.
Fight for a Polling Place
Reclaiming Your Rights, Fighting Disenfranchisement
Voter suppression of college students in Dutchess County was rampant until 1999, when Bard and Vassar students—with the support of both institutions—threatened a lawsuit against the Dutchess County Board of Elections. In response, a committee appointed by the county legislature, consisting of the late Woody Klose, Kristen Jemiolo, and Marcus Molinaro (the current county executive), explored the issue and reaffirmed the right of college students to vote where they live and study, a right already upheld by the Supreme Court in 1979.
The committee recommended that the County Board of Elections "encourage the franchise among students." After the removal of Republican Election Commissioner William Paroli Sr. on unrelated corruption charges, students were permitted to register to vote. However, in the dozen years since, students have still faced periodic problems, including frivolous challenges at the polls and shifting requirements for providing proof of residence. Bard has consistently advocated for student voting rights and attempted to ensure that students are properly registered. It has also supported litigation (as recently as 2009) to see that student votes are counted.
Your rights are once again under fire. Election Commissioner Erik Haight has rejected the proposal to locate the District 5 polling site on the Bard College campus, which would make it safer for students, disabled voters, and those without cars. Tell Haight that polls should be where people are: contact him by calling 845-486-2473, or emailing

[email protected]

.
History of the Fight for a Polling Site on Bard's Campus
Response to Election Commissioner's Defense (September 25, 2020)
Response from Commissioner Haight (September 21, 2020)
Jonathan Becker, Colleges Should Promote and Defend Student Voting (August 12, 2016) (Huffpost)
Jonathan Becker, Director CCE, A Response to Commissioner Haight (June 9, 2016) (Poughkeepsie Journal)
Jonathan Becker, Director CCE, Election Commissioner Haight's Decision Breeds Cynicism (May 21, 2016) (Poughkeepsie Journal)
Election@Bard Cohead Eva-Marie Quinones '17 on the Fight for an On-Campus Polling Site (May 13, 2016) (BuzzFeed)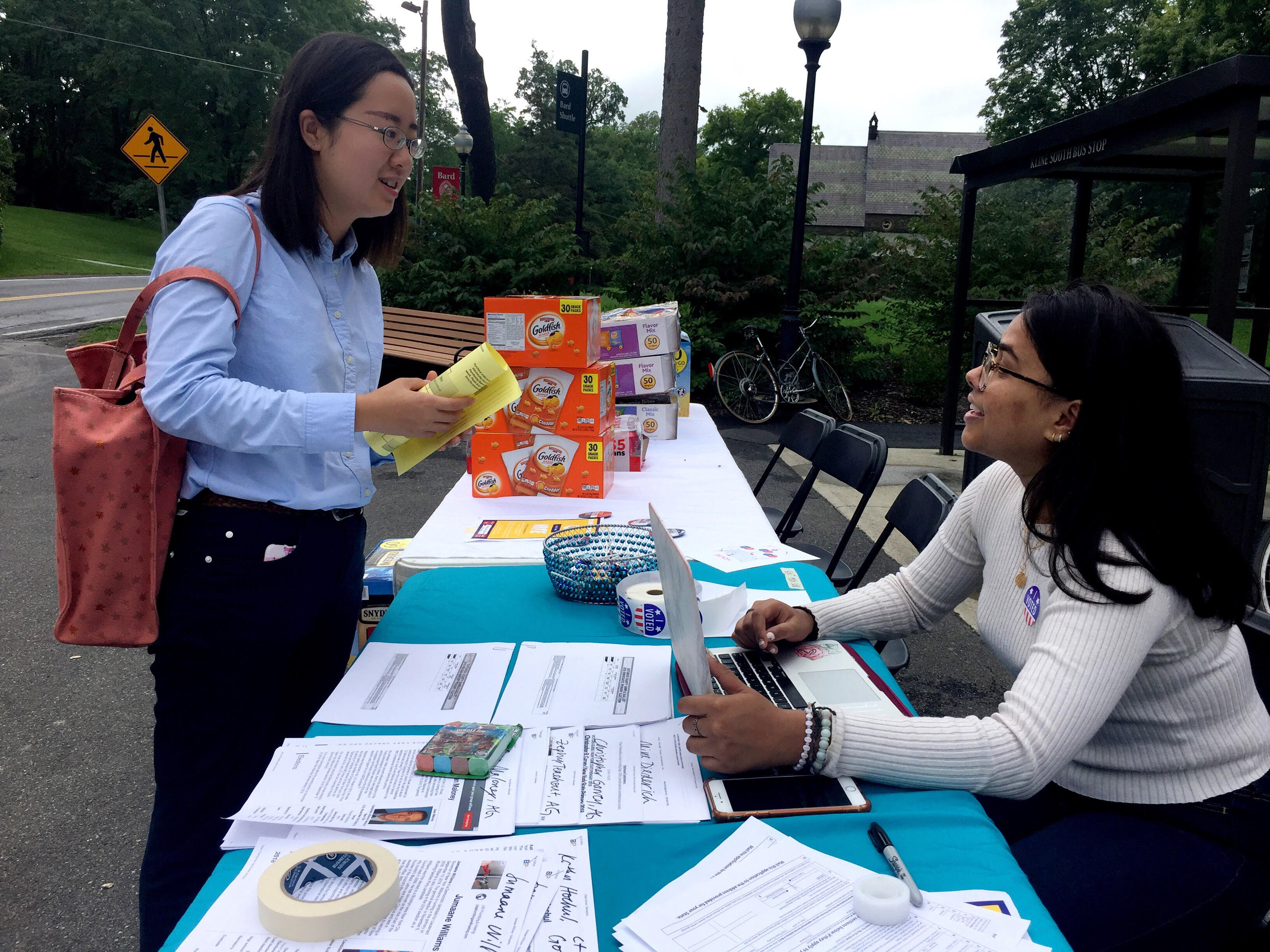 2012: Class Action Lawsuit, Students vs. Dutchess County BOE
During the 2012 election season, voter registration forms were rejected from Bard, Culinary Institute of America, Marist and Vassar students. With the help of the NYCLU, a class-action lawsuit was filed against the Dutchess County Board of Elections. The affected students successfully challenged a decision by Dutchess County Republican Elections Commissioner Erik Haight to reject their applications because they didn't list their dormitory name.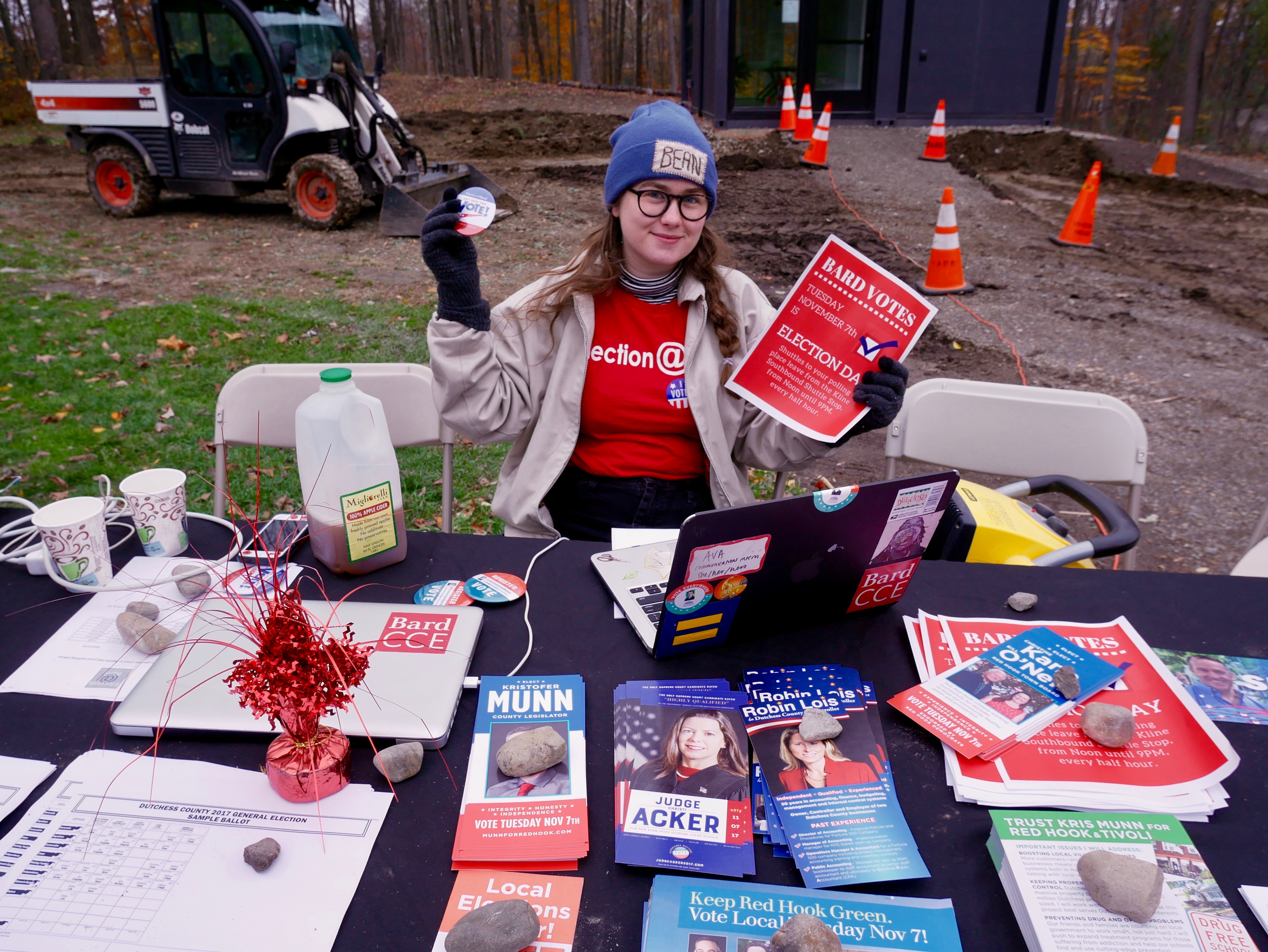 November 3, 2009: Student Intimidation
In 2009, voter intimidation and a poorly written legal decision by Judge Brands in Poughkeepsie led to students being needlessly challenged at the ballot box. Many of those challenged students were required to vote via affidavit ballot, even if living at the exact same address where they were registered. This was an effective tool, as affidavit ballots are frequently disqualified over technicalities during the counting process.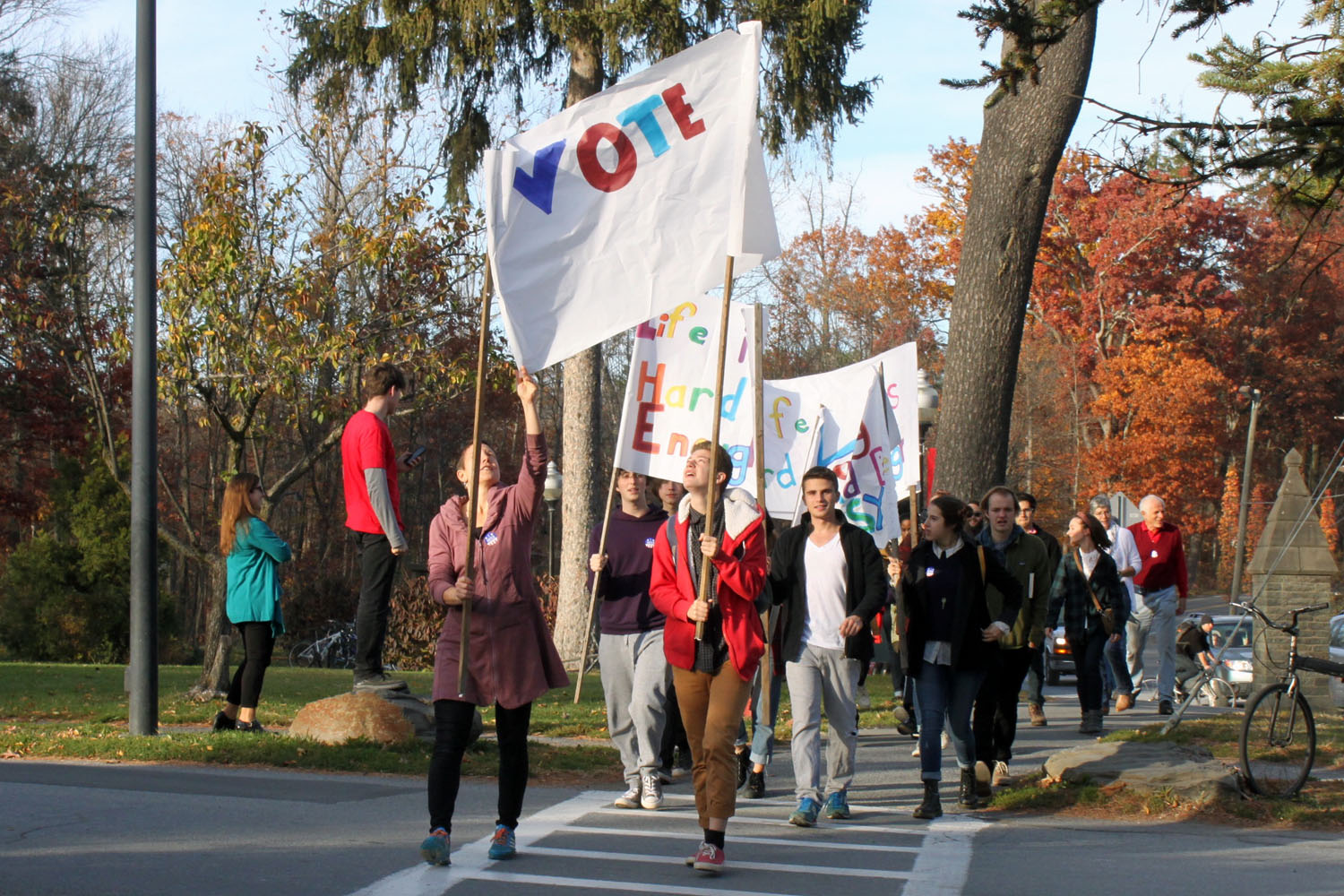 1999–2000: Students Denied Right to Vote Locally
In 1999, Bard and Vassar students joined together to challenge Republican Election Commissioner William Paroli Sr.'s illegal impediments to student voter registration. In 2000, a bipartisan county legislative committee looked into the matter and concluded unanimously that not only do students have the right to vote locally, but "The Dutchess County Board of Elections should encourage the use of voting franchise among students." Even so, it took Paroli's conviction on an unrelated felony to produce change and allow students the right to vote where they live, work and study.