TLS Adjusts and Builds On Campus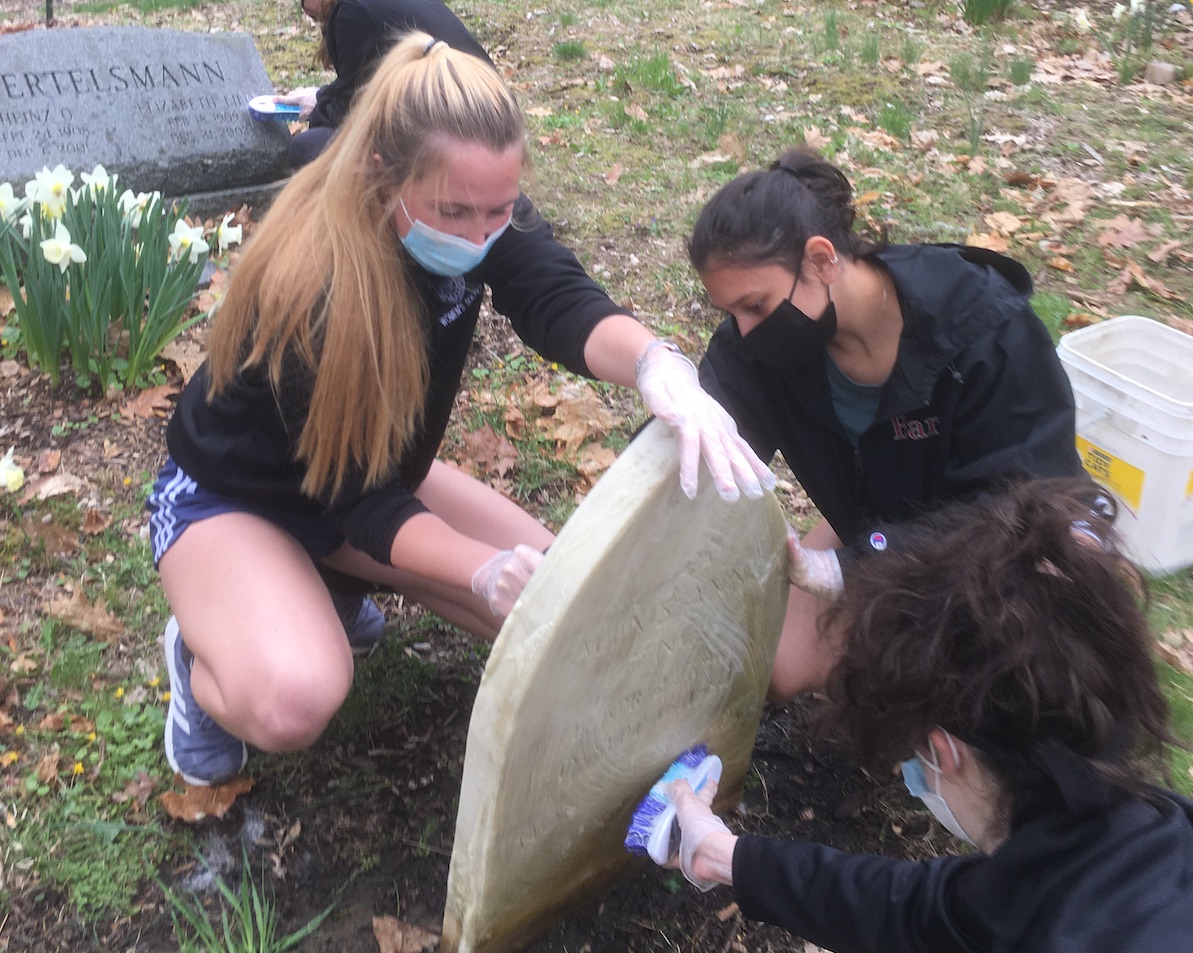 By Paul Marienthal, Dean for Social Action
One of the hallmarks of TLS projects is that they happen off-campus. This requires students to navigate complex relationships in the community, from initial contact with a new community partner, to aligning with the community partner's mission, to negotiating the on-going relationship. Even though TLS students and the Bard student volunteers who join projects offer real support to community partners, it is still challenging to create and maintain working relationships. So this is a fundamental tenet of the TLS program: Projects Are Hard!
COVID-19 pushed many TLS projects beyond hard, into the impossible. What a year! Many project leaders were able to find ways to make their projects work. For example, Red Hook English as a Second Language (ESL) actually expanded their base of students. Lessons were given online which allowed people from the entire region to participate. In the future, the ESL program will offer both in-person and virtual English instruction. On the other hand, the Red Hook Residential project was not so lucky. RHR is youth detention center in Upper Red Hook. No volunteers have been allowed into the facility for an entire year. The athletes who have been mentoring, tutoring and playing ball there for years had to suspend their project. But athletes have a great deal of energy and so . . .
Like many things in the world during COVID-19, attention either went virtual or extremely local. People across the country have put a tremendous amount of energy into their home environments this year, with extraordinary results. (Go to your local lumberyard and you will see it is bustling with activity). The Bard athletes stepped up in beautiful ways to give our own home environment some long overdue and much needed attention. They took on two projects in particular:
The Sawkill Creek runs between the main Bard campus and the Montgomery Place campus. It is the source of Bard's water, and also a place of great beauty. The waterfall and swimming hole behind the water treatment plant is one of the most exquisite and energizing places at Bard. Hundreds of people every year enjoy the waterfall environment. It is on a trail that winds down the creek and out to the Hudson. Over the years, due to heavy traffic, the hillside above the pool eroded, making access treacherous. The athletes stepped up and completely rebuilt the stone retaining wall. This involved moving thousands of pounds of stone. One student, Azal Kassem, displayed an extraordinary aptitude for stacking rock (no small matter), and did a fabulous job on this structure. Luke Klatke, project leader, and his crew moved 12" inch diameter 10-foot long locust logs (weighing in excess of 100 pounds each), and relentlessly pounded 5-foot lengths of rebar deep into the hillside. They built a beautiful rustic staircase. This spot is pivotal on the trail, and is now wonderfully accessible to everyone.
THE BARD CEMETERY
The Bard Cemetery sits quietly behind the President's house, on a hillside under the trees. It honors past college administrators, professors and their family members. Many extraordinary people find their final resting place there. But a cemetery, being exposed to weather for over a hundred years, shifts and changes. Stones weather. Ground freezes and heaves and monuments tilt. Soil settles and leaves depressions. An old cemetery needs care. The maintenance of the cemetery has been a special project of Randy Clum, Director of the Building & Grounds Department. Randy has been at Bard for more than 40 years. He is retiring at some point in the not distant future (though the date keeps shifting, as the college so highly values his expertise and experience). The athletes, in a tribute to Randy and the college, restored a substantial section of the cemetery. This involved digging up deeply buried marking stones, pouring 3-foot deep concrete pads, and resetting all the stones and markers at ground level, true and plumb. Members of the men's volleyball and soccer teams did much of the work. And the entire women's soccer team brushed, washed and cleaned headstones. It makes a tremendous difference.
INVESTMENT IN OUR HOME
Everyone who participated in these projects expressed deep satisfaction with the work. There was a tremendous amount of learning in both projects. The work included carpentry, landscaping, concrete forming, use of large hardware (14" bolts require special tools and attention), and the use of special adhesives (gluing the headstones to new concrete pads). So yes, there was real skill building, and many of us remarked that we should go into the cemetery restoration business! But more importantly, there was the affirmation of team and pride in place. In this year of COVID-19, the athletes really showed up and did the work to create community.
Post Date:
05-19-2021