Bard College Marks Martin Luther King Day with Campus Projects, Civic Engagement Conference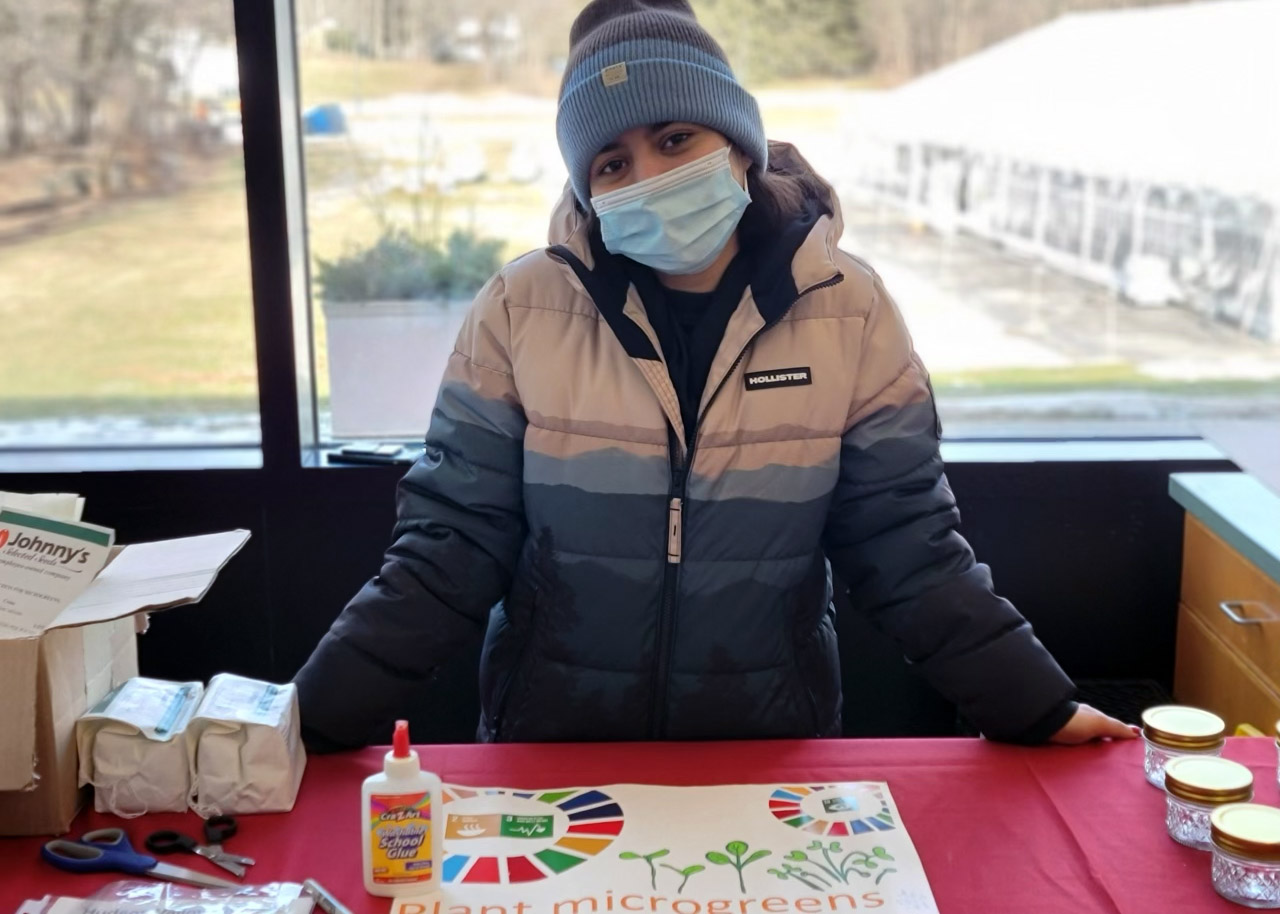 To celebrate the College's 12th Annual Martin Luther King Day of Engagement, more than 250 Bard students participated in volunteer opportunities, campus projects, workshops, and panels over the holiday weekend. Most students were on campus for the Citizen Science Program; they were joined by Upper College student leaders.
Students chose from a dozen engagement opportunities on campus on Saturday, January 15. They included creating compost stations for residence halls—a new project by the Bard Office of Sustainability and part of a comprehensive campus effort to reduce waste. Student volunteers also assembled PECS boards (Picture Exchange Communication System) for Ramapo for Children, a local community partner. PECS boards are an essential tool for nonverbal students and their instructors at Ramapo. Other efforts included planting microgreens, sorting donations at the campus FreeUse store, and deep cleaning the Sawkill Coffee House so that Red Hook Responds can use it to distribute meals to those in need this winter.
On Monday, the College hosted virtual conference panels and workshops responding to Martin Luther King's legacy of activism and social justice. More than 220 students attended panels on social entrepreneurship with Bard alumni/ae and guests from Bard's international partner campuses who have turned their activism into civically engaged careers. In the afternoon, students joined several workshops on a range of topics, including defending student voting rights, literacy and justice, advocating for farm workers rights, and disability justice in the health care system.
Post Date:
01-18-2022