Pathways event offers students a chance to explore civic engagement opportunities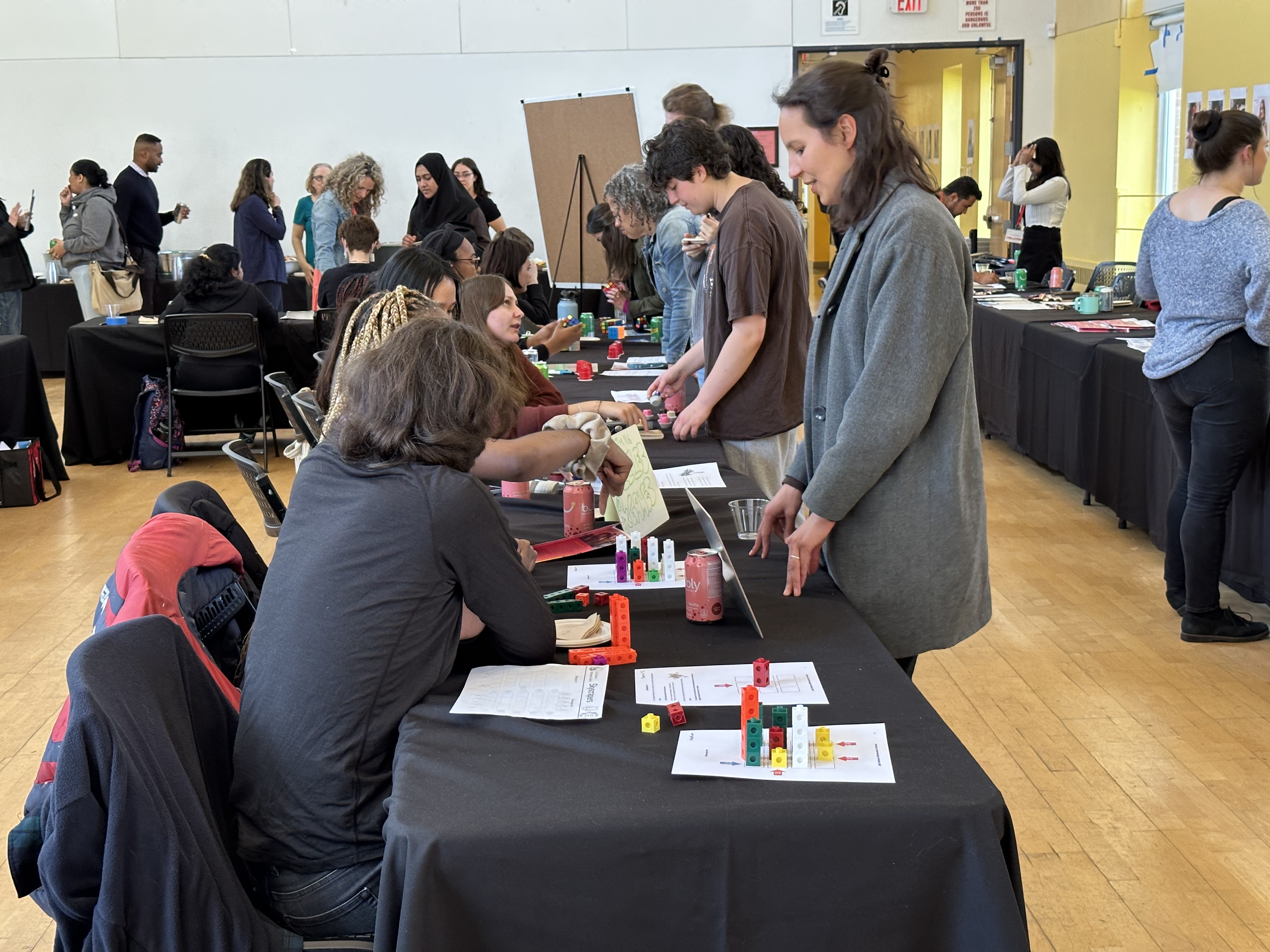 The annual Student Pathways to Civic Engagement event at Bard College had everything you might expect from a typical college informational session. For example:
A mesmerizing demonstration of Argentine tango dancing
A guest speaker from Palestine
Several stations for learning math through puzzles and games
A TEDx workshop table
A chance to meet the founders of a popular and growing Bard-based Instagram account
Food
OK, maybe it wasn't so typical after all. It was more like a carnival.
"The Pathways event is a unique opportunity for students to talk about their civic engagement experiences and network with peers interested in getting involved," said Cicily Wilson, Assistant Dean for Civic Engagement.
The guest speaker was
Shadin Nassar
, the Civic Engagement Coordinator from Al-Quds Bard College, who is visiting Annandale this week. She shared her journey through civic engagement, to her current role, and also encouraged students to persevere as they find their passion for helping others.
"The event is a way for students to find out the kinds of civic action projects that their fellow students are doing on campus and out in the community," said Yale Coopersmith, a first year who was there representing
[email protected]
The student-led initiative helps students register to vote, hosts forums to meet candidates, and protects student voting rights. "It's a wonderful opportunity to connect with the wider campus, and a way to show off what we're doing and what we're working hard for."
Sophomore Thenuri De Silva was there representing Math 116, an Engaged Liberal Arts & Sciences
(ELAS)
course that teaches math through puzzles and games. De Silva is an Anthropology major.
"Our class is focused on helping people learn math in a fun way, through puzzles and games, instead of something that is intimidating," De Silva said.
The professor for Math 116, Lauren Rose, is also the advisor for the Bard
MAGPIES
(Math And Girls Plus Inspiration Equals Success), which is a monthly online program for middle school-aged girls with an interest in math.
"We try to help them feel comfortable and have fun with math, to feel confident, and to experience the joy of math," Professor Rose said.
There were
Trustee Leader Scholar
Projects on display, the founders of
[email protected]
, a growing social media presence on campus, two representatives from
Sister-2-Sister,
and a demonstration from another ELAS class, Exploring Human Connection: Argentine Tango I. Professor Chungin Goodstein gave a brief introduction, and two pairs of dancers performed, drawing raucous applause from everyone in attendance.
"Whether it's through a TLS project, an ELAS course or the Open Society University Network, Bard students can find a path to get engaged in the community," Wilson said.
Post Date:
04-28-2023