So Much Done, So Much More to Do at Center for Civic Engagement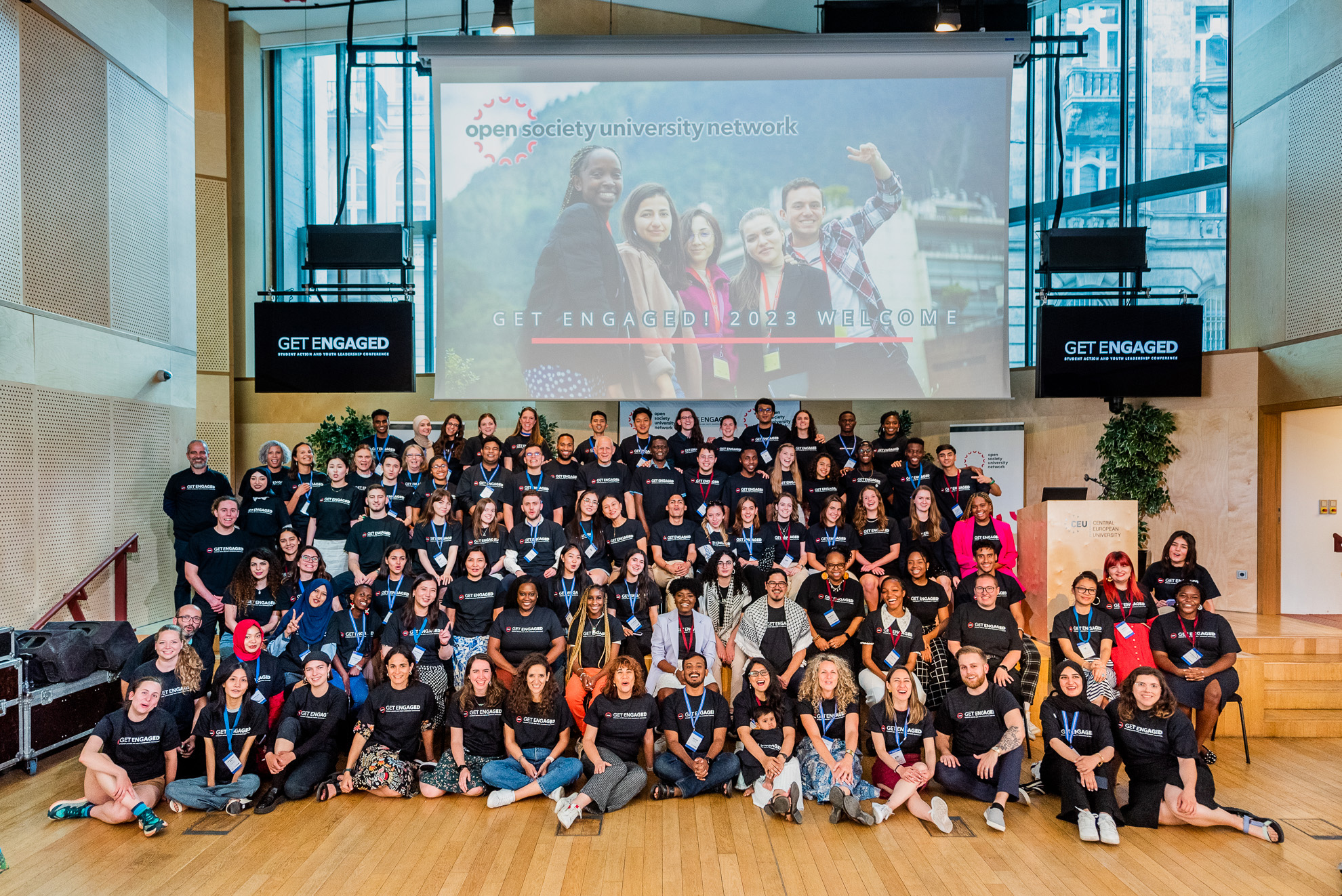 By Erin Cannan
Vice President for Civic Engagement
It was a busy summer for the Center for Civic Engagement.
Highlights
Five Bard student leaders joined 70 Open Society University Network (OSUN) students from over 20 countries and 15 campuses to present their community leadership projects at the annual Get Engaged Conference.
More than 45 students participated in two civic engagement courses, one offered online and another in person at Central European University's Budapest campus.
29 Bardians interned around the world, including internships closer to Bard (like the Woodstock Film Festival and the Kingston YMCA Farm Project) as well as global organizations in other countries (like Youth for Change in Bangladesh, National Aerospace Science and Technology Park in Pakistan, and Divly in Sweden).
176 new students registered to vote locally. And hundreds of first-years got involved with CCE during Language and Thinking, as a part of our workshops, rostrums, and Day of Engagement!
What's in Store for 2023–24?
Our theme for the year is Be in Community. Civic engagement and social action are not only critical skills for democracy but a way to increase connection and belonging in our community.
Where can you take action and Be in Community this coming year?
In the Classroom
More than 20 courses designated as Engaged Liberal Arts and Science courses (ELAS), are available in the coursebook under course initiatives.
Apply for a Certificate in Civic Engagement. Earn this microcredential (four courses and community engagement) while exploring opportunities through the CCE. The deadline to apply is September 30, 2023, and all requirements to receive the certificate simply need to be completed by graduation.
Take an OSUN online course and learn in community with students from around the Network.
Building Skills
Attend our workshops. Expand your community and connect to the vast opportunities available through Open Society University Network (OSUN) including the Global Engagement Fellow workshops.
Register for OSUN's virtual Leadership Conference taking place October 15–16 (deadline September 15).
Connect to other students in the Hudson Valley by joining Election@Bard's Hudson Valley Student Voter Coalition, a new student organization that unites students focused on youth voting.
Submit a piece to the Global Commons publication with a readership of over 8,000.
Celebrate Constitution Day by rewriting the Federalist Papers over dinner with Rachel Cavell on September 18. Email [email protected] for more information.
Attend our Friendship Dinner scheduled the night before the Hannah Arendt Center's conference on Friendship and Politics on October 11.
Attend the Network Summit on Mobility and Immobility October 2–6 to grapple with questions in workshops and talks related to mobility/immobility broadly understood and become a member of the emerging OSUN Student Voices for Refugees network. Virtual and in-person opportunities available at Bard High School Early College's new Bronx campus. Look for registration information in your inbox.
Attend a panel like the upcoming, "Young People Can Change America: Youth Voting and Political Power," with gun control youth activist and founder of Leaders We Deserve and co-founder of the March for Our Lives, David Hogg who will be joined by other youth activists on September 9 at 12:15 pm. Email

[email protected]

for the zoom link.
Volunteering
Taking Action
Start or join a TLS project. Like Sister2Sister, an after-school mentor program for girls of color in Kingston or Red Hook ESL that offers free English as a second language classes to immigrant communities in the region.
Find a project during the TLS Fair on September 12, 5–7 pm outside of Kline.
Apply for a local internship by exploring Career Development resources in Handshake.
Apply for funding, launch a community project, find career opportunities and mentorship through President Botstein's new Gender Equity Community Fund. Email Erin Cannan,

[email protected]
There are too many opportunities to list! Take a minute to read our weekly newsletter the Annandale Advocate and follow both
Bard CCE
and
OSUN
on Instagram.
Post Date:
09-08-2023